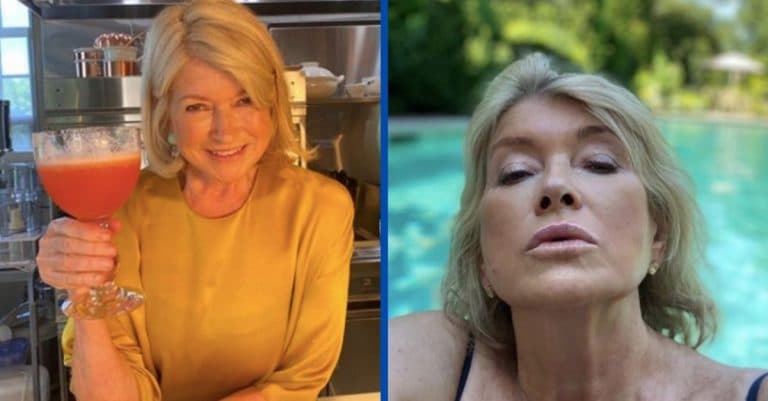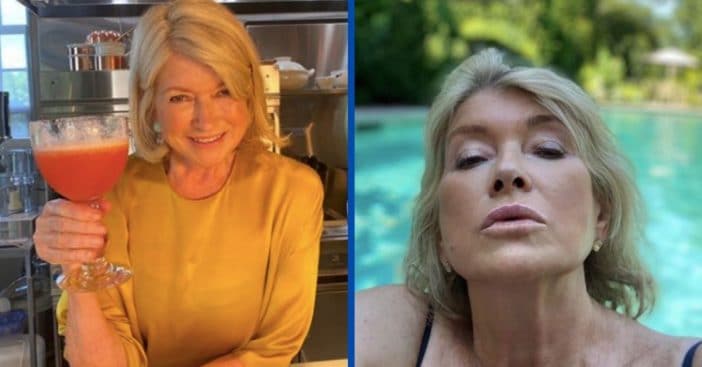 78-year-old Martha Stewart recently took to social media to post a photo and it's got her fans talking! She posted a sultry photo by the pool that fans are calling a 'thirst trap.' A thirst trap is basically a sexy photo of oneself. Stewart gave a pout to the camera as she sported frosty pink lipstick, shimmery eyeshadow, and mascara.
"My pool in East Hampton is the place to be on a 89 degree day," Stewart posts in the caption of the photo. "When I built the pool thirty years ago it was designed to be as chlorine free as possible, with a natural concrete finish-no paint and it fit in a long narrow space between the house and the property line."
Martha Stewart the thirst trap?!
https://www.instagram.com/p/CC605OzJ8jk/
She continues, "I made it extra deep for diving and with no protruding steps so we could really race the length without worrying about obstacles. After all these years, It is a fun place to swim!!!" Looks like she was doing much more than swimming in that pool! More like posting for some stunning pictures.
RELATED: Martha Stewart Is Getting Into The Growing Cannabis Industry
Fans have been responding positively to the photo. "Omg martha!!!!!! Va va voom!!!!" a fan writes. Another says, "Oh Martha serving lookssss!!!!!!! OMG!" A third fan says, "Martha with the thirst trap Tuesday."
https://www.instagram.com/p/CCef6j6J_fE/
At 78 years old, she is still looking gorgeous! What has she been up to lately? Well, besides swimming, it looks like she's been spending a lot of time at home during the pandemic soaking up the sun in nature and also showing off some of her summertime food favorites. She's been posting a lot of photos of various flowers and plants as well as some summertime meals she loves to make. That is, of course, when she's not taking a dip in that stunning pool! I'm jealous.