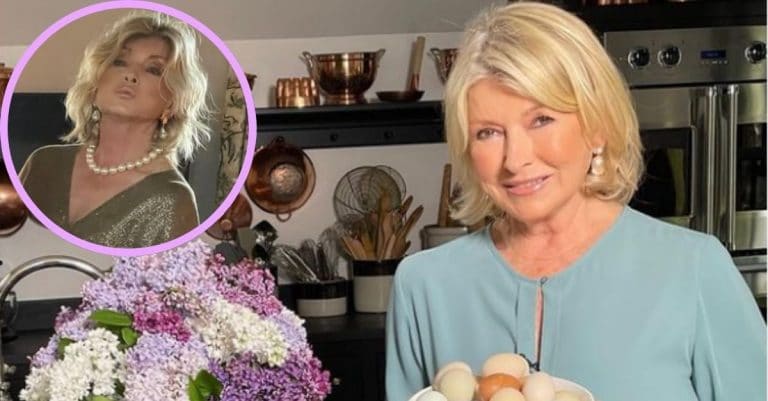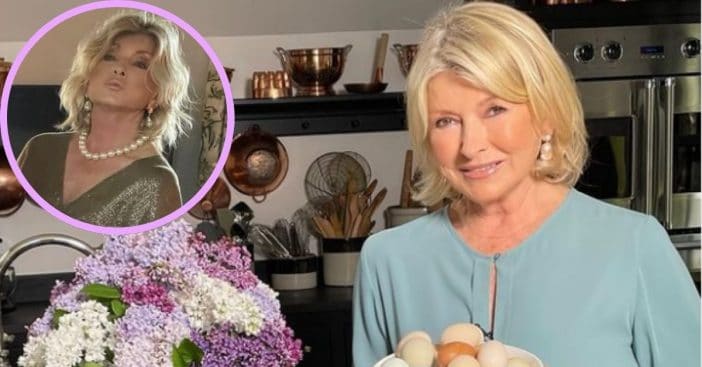 Thirst trap, noun, defined as a sultry photo designed deliberately to entice viewers and spark professions of attraction. A year ago, Martha Stewart displayed her social media savvy by sharing a thirst trap of such a nature and is marking the annual anniversary with yet another.
Ever the businesswoman, Stewart again exhibited a knowledge of how to get followers to notice what she posts and engage accordingly. Last Thursday, she took to Instagram and offered a photo featuring her giving the camera a very particular look to celebrate a special occasion.
Martha Stewart thirst trap number two incoming
View this post on Instagram
Four days ago, Martha Stewart indulged in her new skill of posting thirst traps with a mirror selfie. In it, her hair hangs in fluffy beach waves around a made-up face, not enough to obstruct her elegant white earrings hanging from her ears to coordinate with the matching pearl necklace.
View this post on Instagram
RELATED: Why Martha Stewart Got Kicked Out Of Her Country Club
The necklace hangs over her collarbone and over a deep V-neck shirt of a soft hunter green color. Completing the look is the flirty look Stewart gives the camera with made-up lips puckered as though kissing or pouting.
Doubling down on trends that work
View this post on Instagram
In the caption, Stewart explained what followers were looking at with, "No I am not drinking everything on the bar. I am in Miami celebrating @sobewffest twenty years and the launch of @canopy.growth @drinkquatreau a new beverage and my edibles @marthastewartcbd Dress by @brunellocucinelli_brand Great burlap!"
View this post on Instagram
A follow-up post from Stewart reaffirms the very thirst trap nature of these photosets. The following day, Stewart shared a close-up of her selfie, highlighting both her makeup, hairdo, and the team responsible for it all. "Apres makeup by @daisybeautytoye A great daylight photo by @susanmagrino7 Getting ready for a big night!! @sobewffest 20!" she wrote. The last Martha Stewart thirst trap came on July 21, 2020, almost a whole year ago. Wonder what next year will bring…