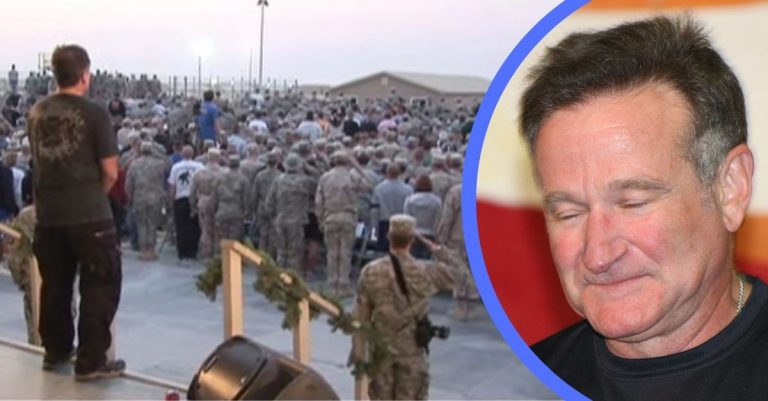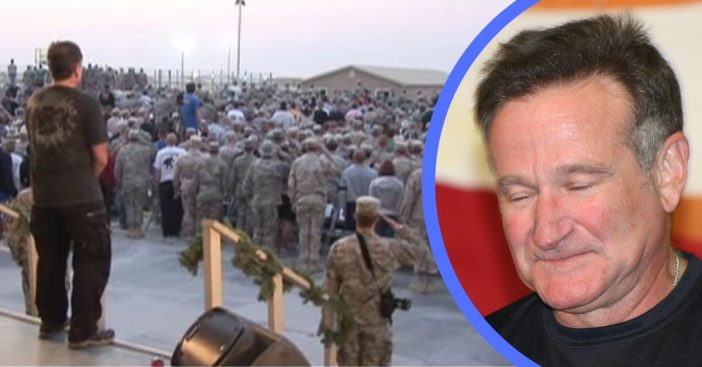 Robin Williams worked comedic magic throughout his life. July 21 marked the late comedian's birthday, which came a month before his devastating death in August of 2014. Before the crushing loss, though, Williams performed for an incredibly broad range of audiences. Sometimes, that saw him performing for troops overseas. During one such instance, Robin Williams performed for troops in Kuwait.
He stuck to comedy primarily but successfully got involved with drama as well, thanks to his easy charisma. But Williams did not just boast charisma. One of his greatest skills ended up being his ability to improvise and adlib. No matter what a situation threw at him, he could respond with the same ease as breathing. In Kuwait, he displayed the same ability.
Robin Williams responded perfectly to an interruption in Kuwait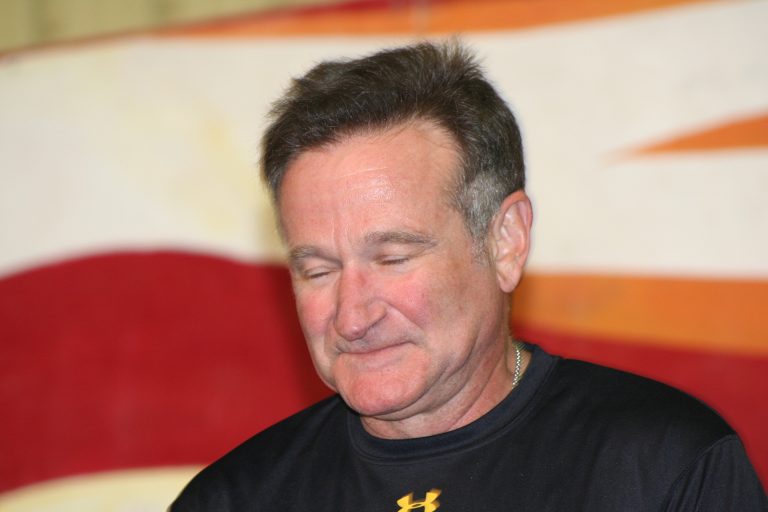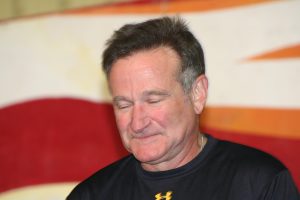 In Kuwait, Robin Williams did comedy bits for soldiers deployed there in 2007. The service members either went on to fight in Iraq or they took up roles to support combat troops there. An account of the day comes, according to Task and Purpose, from Paul Szoldra. Business Insider lists Szoldra as a former Military and Defense Editor. After Williams' death, he recounted the day when the Mrs. Doubtfire star had to change his routine.
RELATED: Robin Williams' Son Is Working With A New Mental Health Program In Honor Of His Dad
As Williams performed, a trumpet cut across him playing "Retreat." This song marks whenever a flag gets lowered for the day. Szoldra explained, "At its sound the custom is to face the music, stand at attention, and salute." The servicemen did and at the time, Williams did not understand why. Even without all the information, Williams once again showed his ability to respond perfectly within seconds. Szoldra further explained Robin Williams' reaction in Kuwait… and revelation. Williams would "realize that this moment is a special one. He is not a comedian. He is not a big-name celebrity." At the end of the day, "He is just some guy on a stage, and that music, and that flag coming down, is much more important."
A history of performing and giving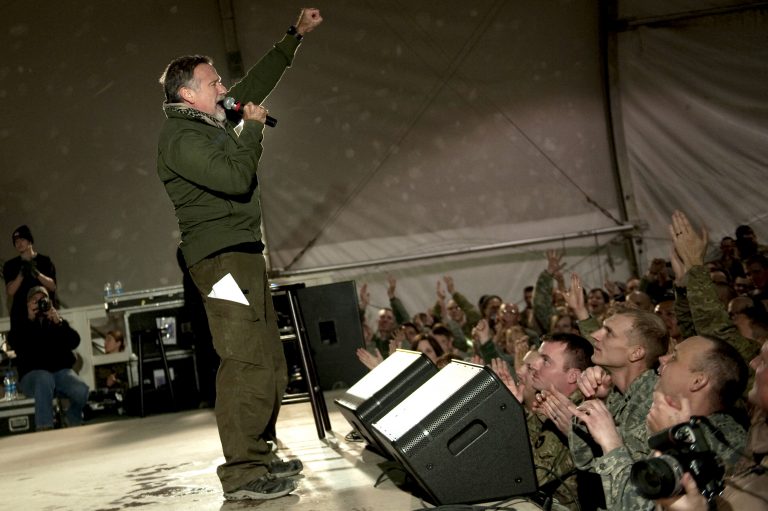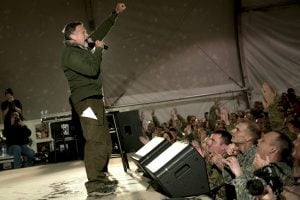 Throughout his life, Robin Williams showed many different ways he could use his position and skills to give back to others. His most famous involvement might be Good Morning, Vietnam, which has Williams acting as a radio DJ on the Armed Forces Radio Service. But his involvement extended to actual performances. He was an entertainer who gave troops overseas something to look forward to through uncertain times.
Williams became something of a leading inspiration among entertainers. He started performing for troops as far back as 2002, right when new conflicts erupted with the U.S. tightly involved. He went to those warzones as part of the United Service Organizations. When he was not using comedy, he used the power his success gave him, helping others find work and success of their own. Williams impressed us most visibly with his quick reactions, but he did a lot of admirable work behind the scenes too.