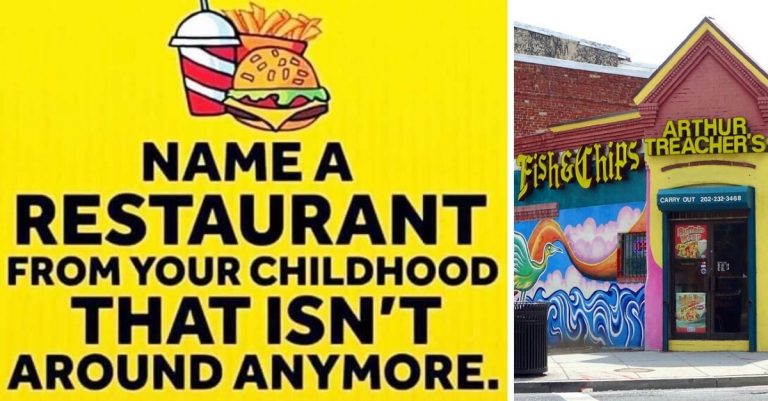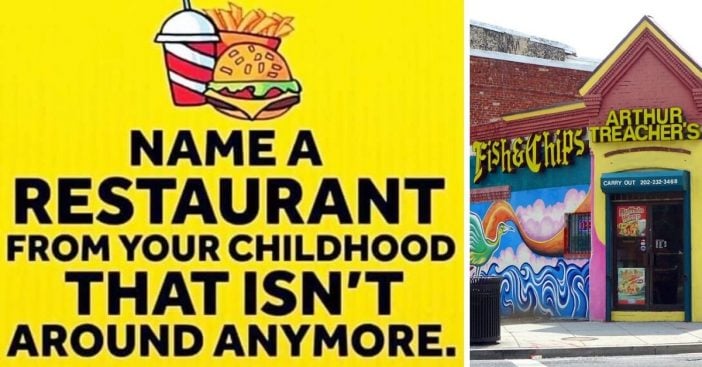 In our Do You Remember 1970s group on Facebook, we asked our members to name a restaurant from their childhood that no longer exists. The post garnered thousands of comments! Many people remembered the same restaurants, but truly there were so many beloved restaurants that went out of business over the decades.
There is likely at least one restaurant you remember going to as a kid that isn't around anymore. Here are some of the restaurants that our group members miss… how many of them do you remember?
Nostalgic restaurants from childhood bring up so many memories
https://www.facebook.com/PopularGadgetsAndMiscOfThe60s70s80s/photos/a.410980138993905/3154639601294598/?type=3&theater
"Red barn, they had the best sandwiches and fries and onion rings."
RELATED: 21 Of The Best Drive-In Restaurants Still Open In The United States
"Fulton & High Bar & Grill, had hot roast beef sandwich with mashed potatoes and gravy for 49 cents."
"Well, that could be hundreds!! Let's go: The Sizzler Steakhouse; Bob's Big Boy; The Ponderosa Steakhouse; Jr. Hot Shoppes; Little Tavern Burgers; Dino's Italian Restaurant; Eddie Leonard's Sandwich Shop; Port of Italy Restaurant; Kenny Rogers Chicken; Burger Chef; The Red Barn; Arthur Treacher's Fish-n-Chips; and too many more to list, but all of these are waaay better than what's out here today!! I miss them!!!!"
"Woolworths Lunch Counter… My favorite… Hamburger and fries and ice cream in a metal bowl…."
"Howard Johnson's. Loved their fried clam plates."
"Shakeys Pizza! I love watching them make the pizza and the piano that played by itself."
"Chock Full O'nuts restaurants. They made the BEST hamburger and fries and loved their coffee. My mom always gave me a sip of her coffee."
"Trader Vics… we took my aunt every year for her birthday."
"DOG AND SUDS where I met my husband"
Of course, talking about old restaurants brought back lots of memories for some! It wasn't just the restaurant, it was the experience of going there with your loved ones.