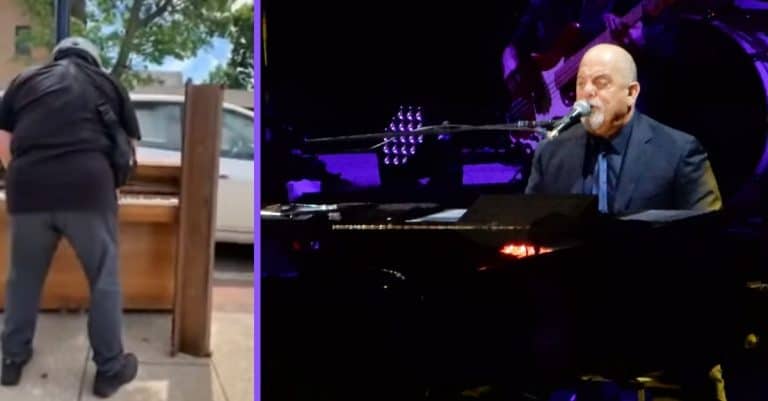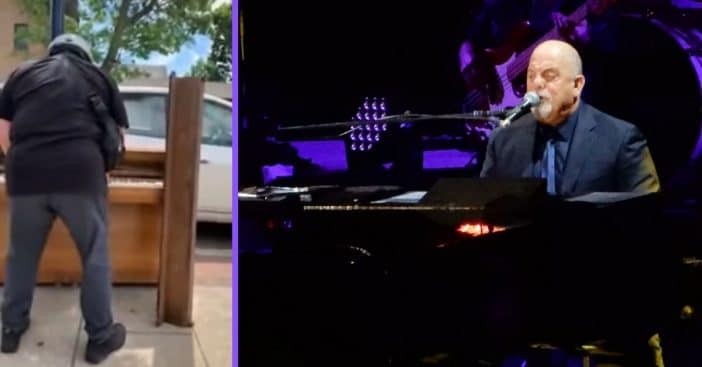 After someone discarded a piano, a certain celebrity happened across it. None other than Billy Joel saw the instrument – still in decent condition – and mourned its position on the road. Naturally, though, he could not leave it unappreciated. Instead, he gave it the respect it deserves.
The result comes in the form of a cellphone video documenting the encounter. In it, Joel plays the piano, giving it a second chance while exercising his musical prowess. Multiple outlets have the video available to watch, and one version on YouTube is just 50k away from a million views as of July 20. Learn about the touching moment and watch it for yourself here.
Lost and found piano in Huntington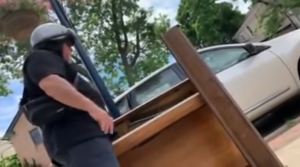 While riding along Huntington, Long Island, Billy Joel pulled his bike over after something caught his eye. On that day, June 26, he spotted a perfectly good piano left discarded on the side of the road. Today reports that he went over and instinctively tried the instrument out for himself.
RELATED: 11-Year-Old Boy Amazes Entire Airport When He Takes A Seat At The Piano
Newsday, in turn, writes that the Piano Man went right to playing some Ragtime tunes. In this regard, the outlet notes, this is Billy Joel's first live performance since quarantine. A spokesperson for Joel did not comment on the newly circulating video, but the video shooter exchanged words with the musician.
A perfectly good foundation in place for this discarded piano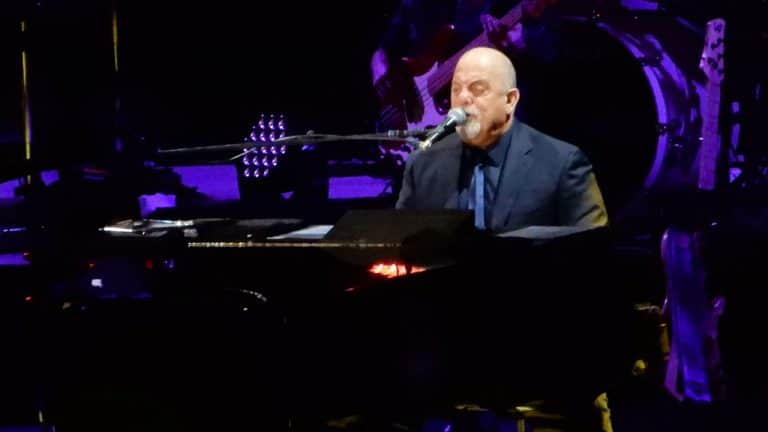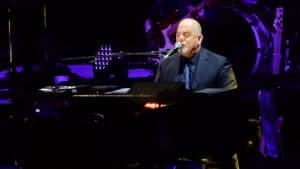 "Not bad," Joel noted when he assessed the instrument. "The action is good. It just needs tuning and the finish is beat. But, it's a perfectly good piano. It's a shame to throw it out; should at least be donated to St. Vincent de Paul or something." An unseen speaker tells Joel that they're standing relatively near a thrift store.
"They'd probably take it," the Piano Man notes. "These are laminated keys, the pedals work, the action is great. … The mechanics are perfect!" At the moment, there's no word on the status of the abandoned piano. But based on an assessment by Billy Joel himself, it has a promising future ahead of it. And who wouldn't want this instrument now that an icon himself has played it?