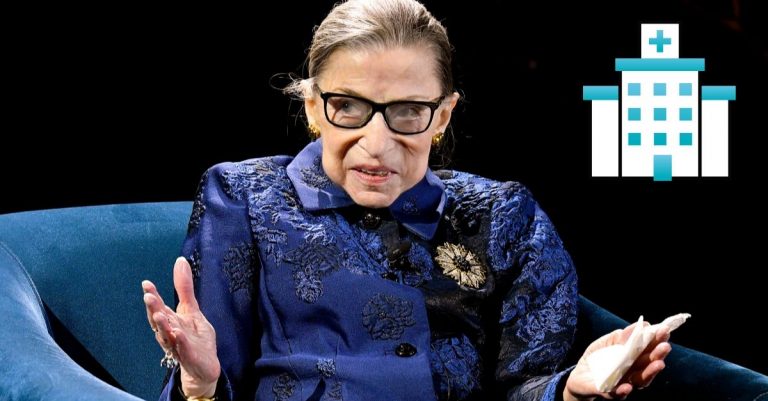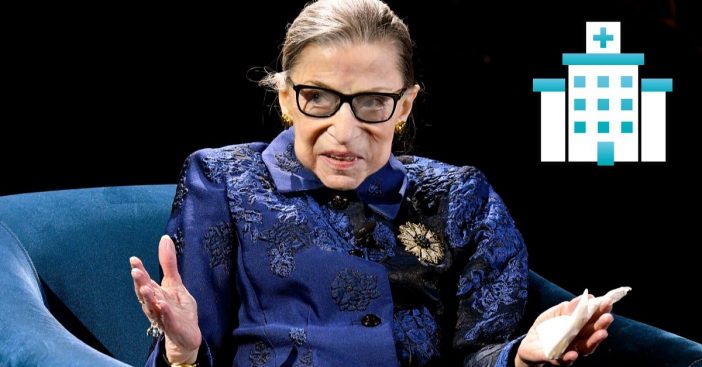 Justice Ruth Bader Ginsburg is in the hospital. 

She was experiencing fever and chills which points to a possible infection. 

In addition, she will likely be in the hospital for several days. 
Justice Ruth Bader Ginsburg is currently in the hospital. The 87-year-old is reportedly receiving intravenous antibiotic treatment after having fever and chills that pointed to an infection. The Supreme Court of the United States released a press release on Ginsburg's condition.
"Justice Ginsburg was admitted to The Johns Hopkins Hospital in Baltimore, Maryland early this morning for treatment of a possible infection. She was initially evaluated at Sibley Memorial Hospital in Washington, D.C. last night after experiencing fever and chills," the release said. "She underwent an endoscopic procedure at Johns Hopkins this afternoon to clean out a bile duct stent that was placed last August."
Justice Ruth Bader Ginsburg is being treated at the hospital for an infection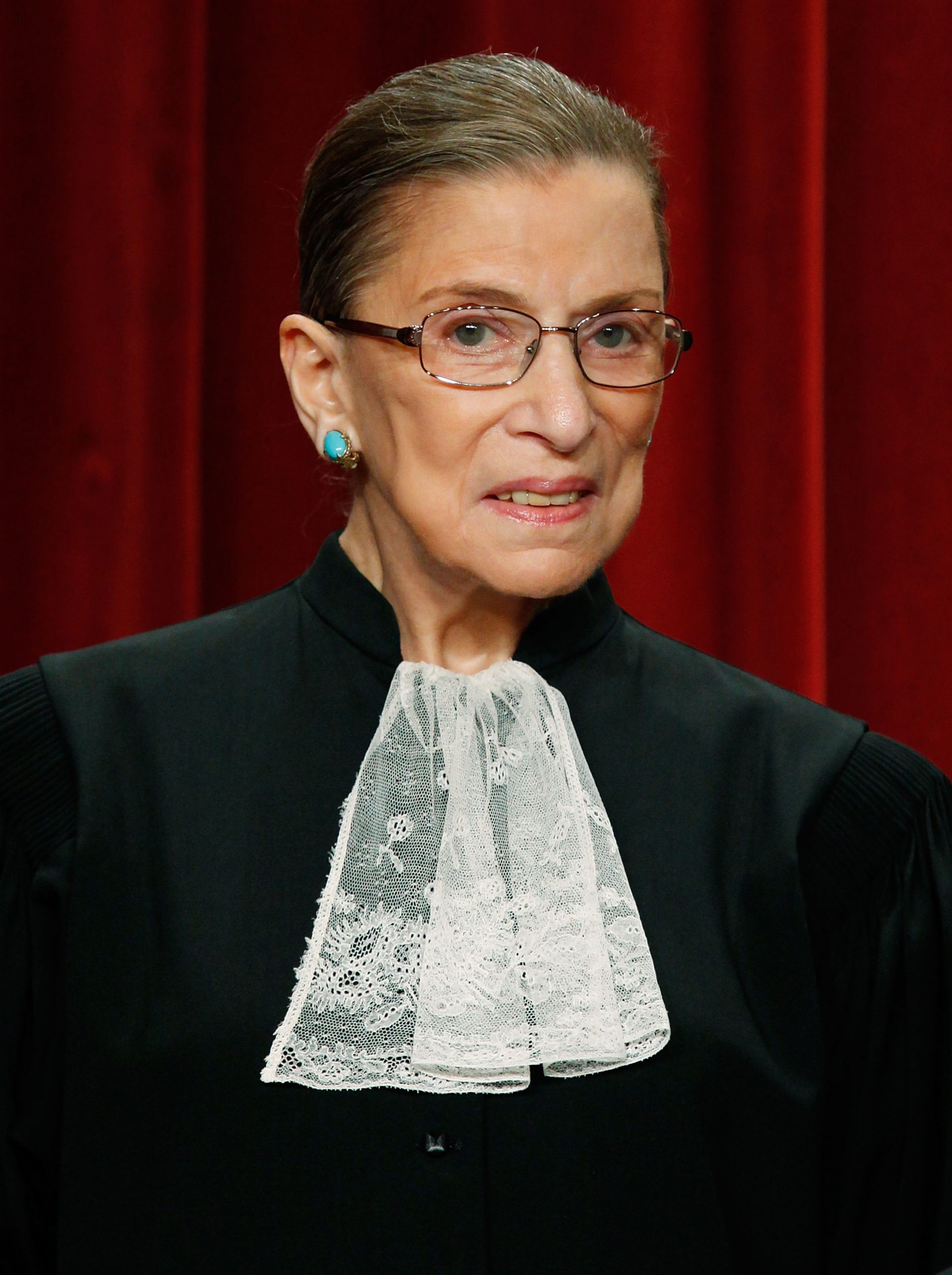 Two months ago she was treated for a benign gallbladder condition. Even in the hospital, Ginsburg generally continues to work and participate in oral arguments via teleconferencing. She is very dedicated to her work and once talked about how she rarely takes a day off.
RELATED: Ruth Bader Ginsburg Treated For Gallbladder Condition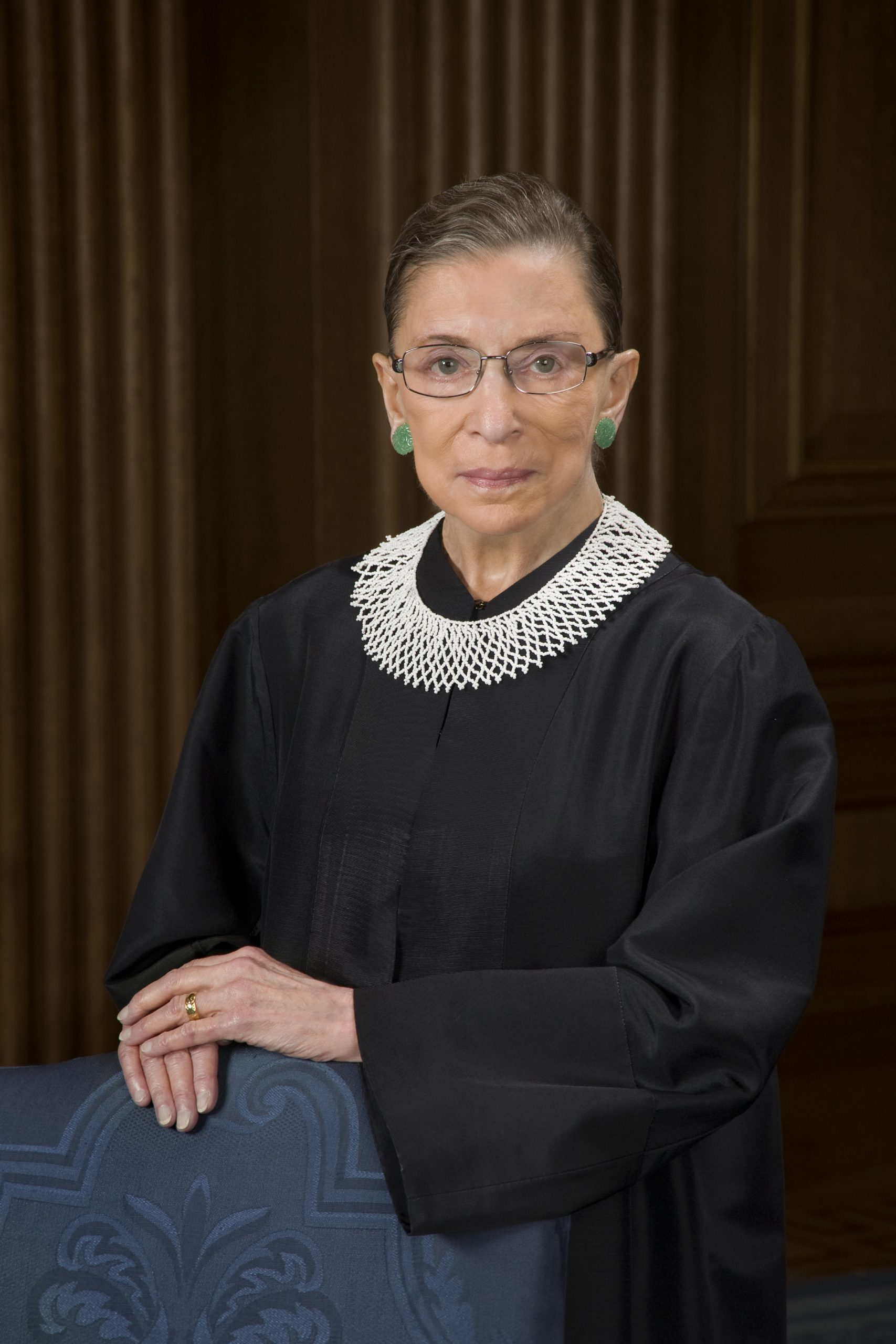 She said, "I love my job. It's the best and the hardest job that I have ever had. It's kept me going through four cancer battles. Instead of concentrating on my aches and pains, I just know that I have to read this set of briefs, go over the draft opinion. I have to somehow surmount whatever is going on in my body and concentrate on the court's work."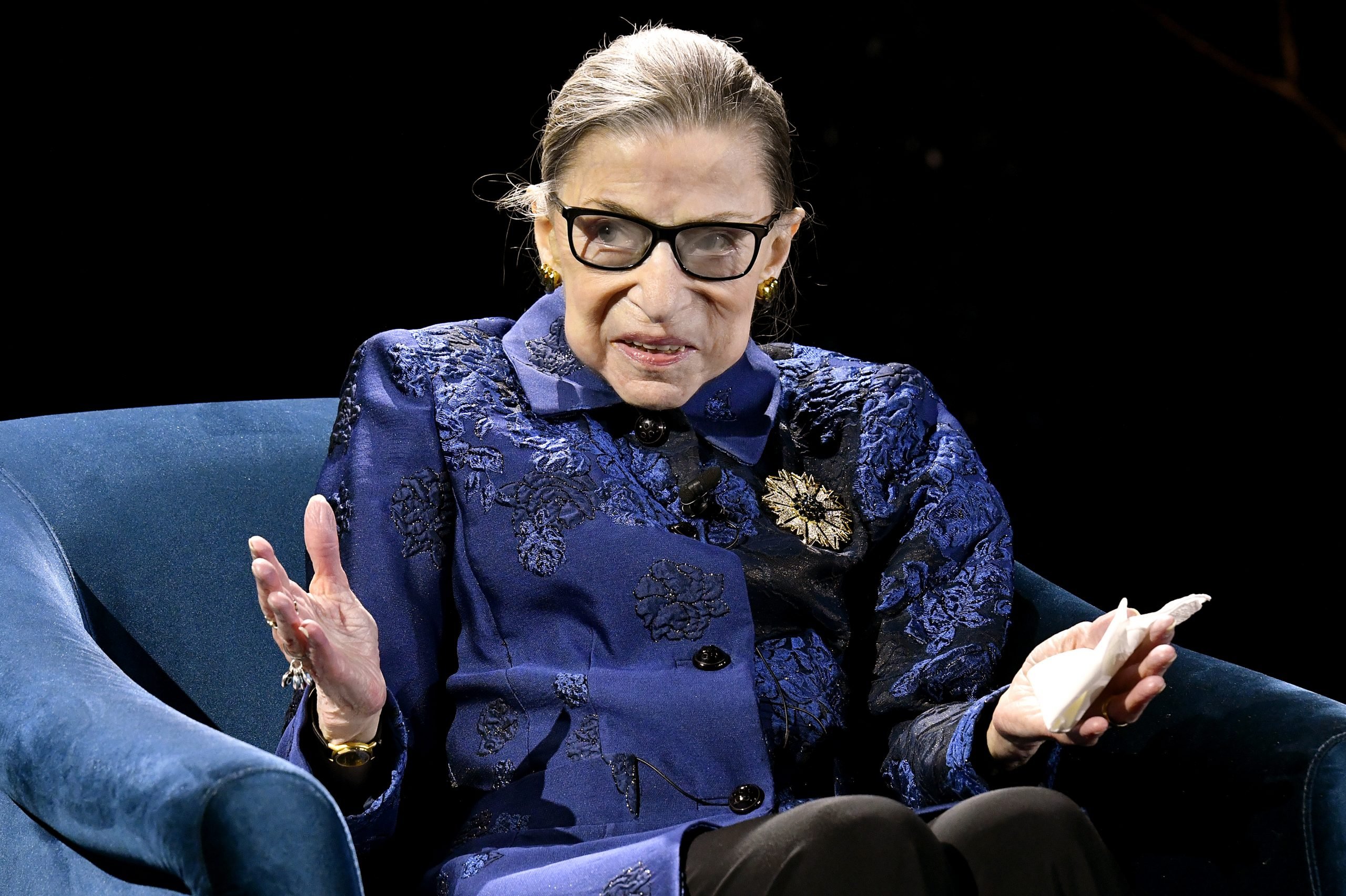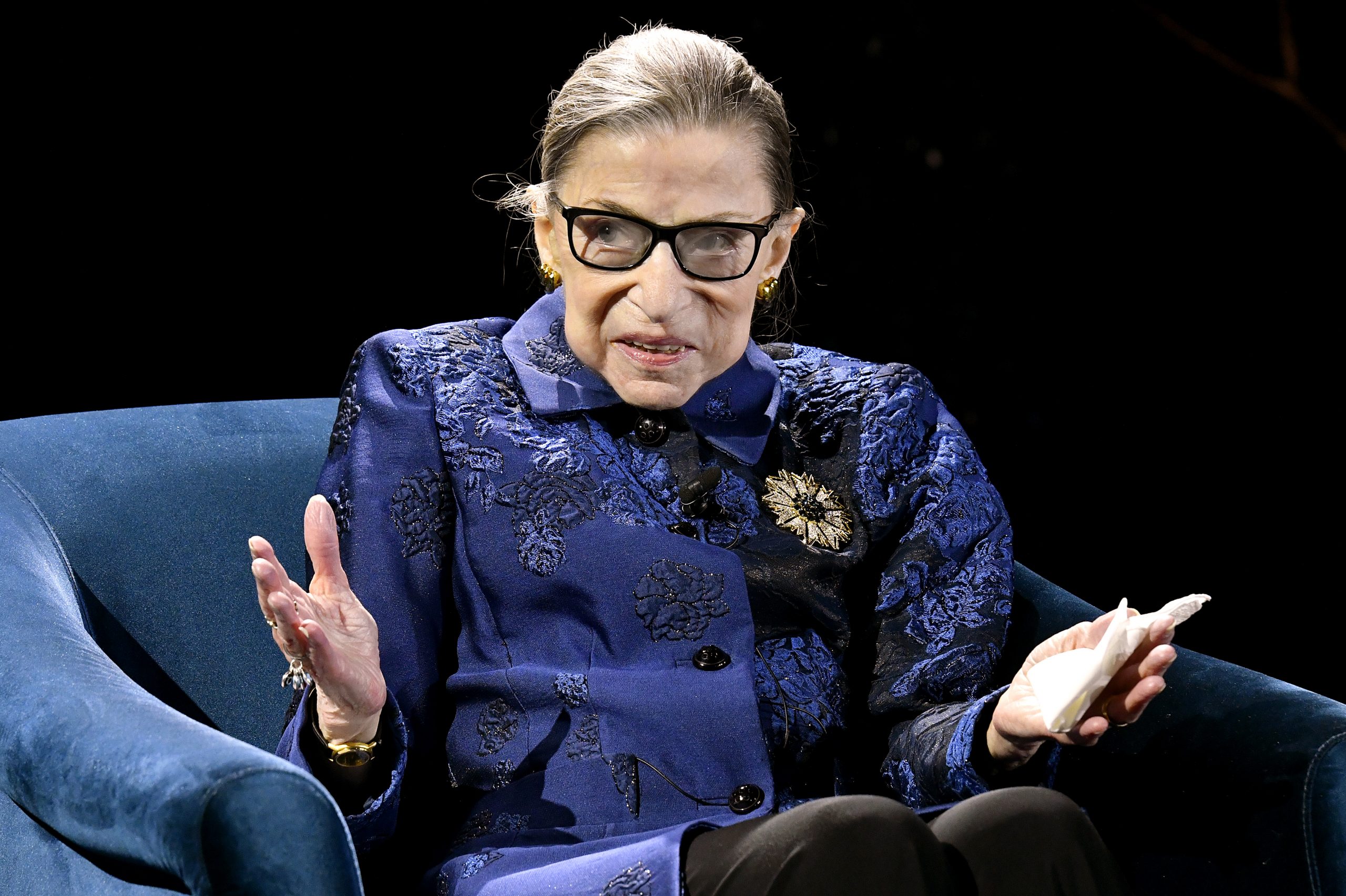 Ginsburg has battled and survived cancer several times. This January she said she is cancer-free after undergoing cancer treatments last year. She has survived pancreatic and colon cancer and has undergone surgery to remove two malignant modules on her lungs.
Get well soon, Justice Ginsburg! In conclusion, learn more about her hospitalization below: