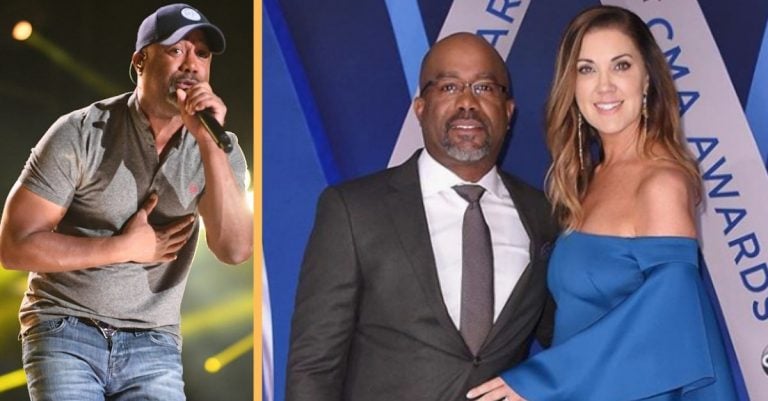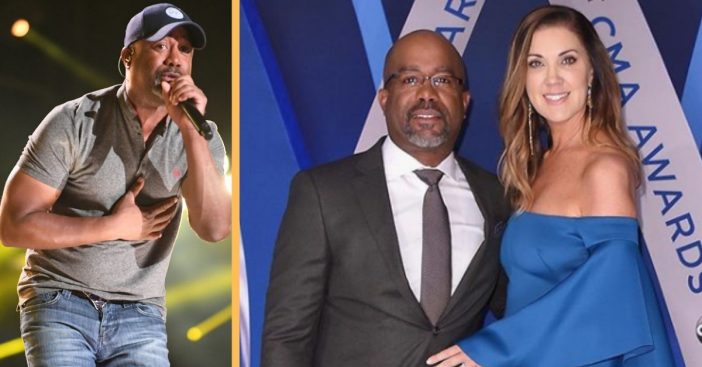 Darius Rucker and Beth Leonard split after 20 years of marriage.

They did not disclose why they are splitting, but reiterate that their kids are their top priority.

The two plan to continue co-parenting as they navigate through this split. 
It has been reported that country star Darius Rucker and his wife, Beth Leonard, have split after 20 years of marriage. The former Hootie and the Blowfish singer confirmed the sad news on his Instagram this past weekend. The photo included a photo of the two from the 51st annual CMA Awards in 2017.
"Beth and I would like to share that after much reflection we have made the decision to consciously uncouple. We remain close friends and parenting partners and continue to be each other's biggest cheerleaders," he writes. "Our priority will always be our beautiful family. We have so much love in our hearts for each other and will continue to encourage growth and expansion in one other. Please be kind as we take on this journey, and we thank you for your love and support always."
Darius Rucker announces split from wife Beth Leonard following 20 years of marriage
https://www.instagram.com/p/CChB-GalWVP/
The two are parents to daughter Daniella, 19, and son Jack, 15. Darius also has a daughter Carolyn, 25, from a previous relationship. As mentioned previously in his Instagram post, their top priority is their family and ensuring the best for their kids. The couple met back in 1998 and got hitched in 2000. As expected, the post was met with a lot of love and positive vibes for the couple as they navigate a split together.
RELATED: Country Star Darius Rucker Has Raised More Than $2 Million For St. Jude
"Prayers for strength and peace for both of you and your sweet family. ❤️" someone comments. Another says, "❤️🙏 Sending love and kind energy to you both." A third person writes, "Such a bold, courageous step. Best wishes for the entire family." Wishing the best for the Ruckers with the hope that they can navigate through this difficult time successfully.