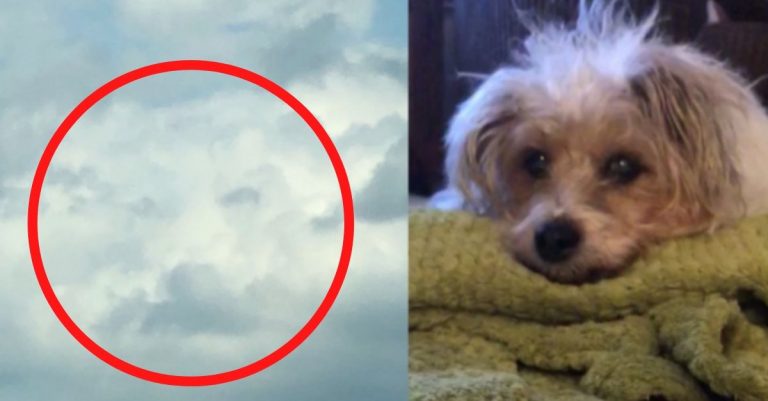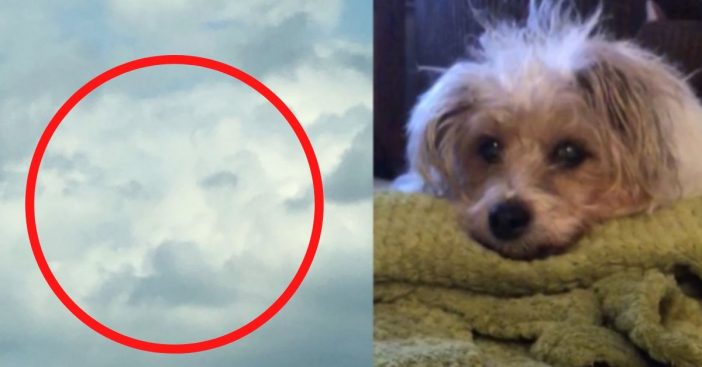 A woman named Lucy Ledgeway sadly had to say goodbye to her 14-year-old dog, Sunny. She passed away at their home after suffering a seizure in June. However, a miracle occurred that let Lucy know that her dog found peace. Lucy's Parson Russell terrier could be seen in the clouds as she saw her furry friends' face in the sky just hours after her death.
Sunny was apparently diagnosed with diabetes last year and that the vets told her family that Sunny only had 12 to 15 months to live. She has been taking insulin for 13 months before her health began to really fail. Her family was hopeful that the dog's health was beginning to look up as a few days before she passed, she was beginning to perk up a bit.
Lucy sees Sunny's face in the clouds, proving she's in paradise
my dog passed away in my dads arms this morning seconds before setting off to the vets. later in the day we went out to clear our head and i cried to my boyfriend in the seat she died in, just begging for a sign that she's okay. this is what I was blessed with🥺🐾 pic.twitter.com/4KVPZnDYDp

— lucy (@LLedgeway) June 20, 2020
Sunny's health improved so much that vets determined she would not need to be put down. However, Sunny died the following morning. Lucy told her boyfriend that she was sad and wanted a sign from the sky to prove that Sunny was alright and found peace. She certainly got her answer.
RELATED: 20-Year-Old Dog Becomes Oldest Golden Retriever In History
"I was in shock really, in disbelief," Lucy says. "The thing is, I was sad all day and then as soon as I saw her, it just made me laugh. It made me giggle to myself and it made me happy. And I think that happening has made it easier to grieve."
Thank you! Hope this helps xx pic.twitter.com/UshROc1q9X

— lucy (@LLedgeway) June 21, 2020
Since posting the photo, she has received tons of positive messages. But, of course, with posting stuff like this to social media, there are bound to be negative responses. Some people have even accused her of editing the image, but Lucy isn't letting that get to her. "I'm grateful that I've seen that with my own eyes," she says, "and I know that it's not fake."
RELATED: Dog Gets Second Chance After Being In Shelter For Seven Years