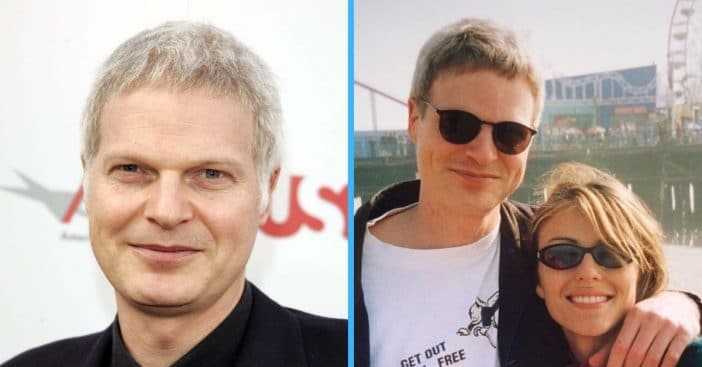 Writer and producer Steve Bing has died.

His cause of death was suicide. He was only 55 years old. 

His ex Elizabeth Hurley shared photos and a tribute following the news.
Writer, producer, and investor Steve Bing has died at the age of 55. Law enforcement officers confirm that Steve died of suicide. His ex and mother to their son, Elizabeth Hurley confirmed the news and posted a touching tribute.
Elizabeth shared several photos of them over the years. She wrote, "I am saddened beyond belief that my ex Steve is no longer with us. It is a terrible end. Our time together was very happy and I'm posting these pictures because although we went through some tough times, it's the good, wonderful memories of a sweet, kind man that matter. In the past year we had become close again. We last spoke on our son's 18th birthday. This is devastating news and I thank everyone for their lovely messages ❤️"
Writer and producer Steve Bing has died at age 55
https://www.instagram.com/p/CBxghm9l1xU/?utm_source=ig_embed
Their son Damian's birthday was on April 4. In addition, he also shared a statement on Instagram. Damian wrote, "Thank you from the bottom of my heart to everyone that has reached out following the devastating news. I'm trying to reply to as many of you as I can, but please know I will always remember your kindness. This is a very strange and confusing time and I'm immensely grateful to be surrounded by my phenomenal family and friends 🖤"
RELATED: 54-Year-Old Elizabeth Hurley Stuns In Dress She Wore 21 Years Ago
Steve is best known for founding Shangri-La Entertainment and writing and producing movies. He wrote Kangaroo Jack, produced Get Carter starring Sylvester Stallone, and more. He was also known for investing in movies including the popular Christmas film Polar Express.
Steve is survived by his two children, Damian and his daughter Kira Bonder with former pro tennis player Lisa Bonder.
Very sad news. RIP, Steve, and sending our condolences to Elizabeth, his children, and his friends and family.