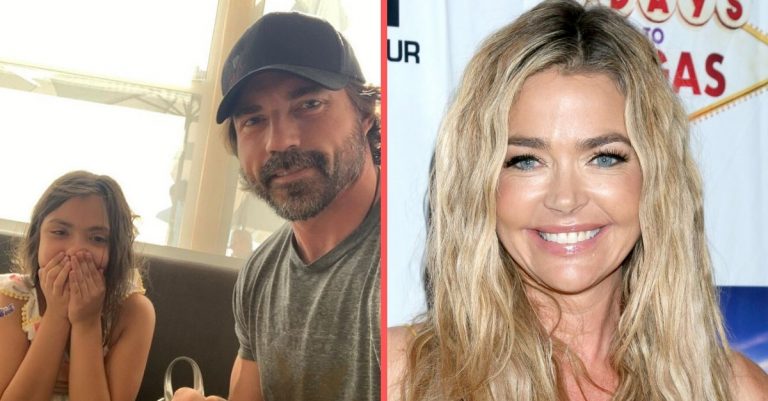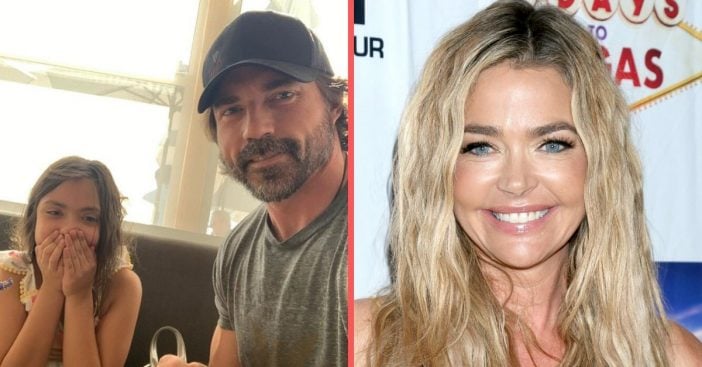 Denise Richards and her husband Aaron Phypers had a very special gift for Father's Day. Just about a month before the holiday, their adopted daughter Eloise said Dad for the first time. Eloise recently turned 9-years-old and has a chromosomal disorder "has caused a lot of developmental delays for her."
Denise adopted Eloise in 2011 and now her husband Aaron is adopting her as well. Denise shared a special Father's Day tribute to her father, Irv Richards and husband Aaron. She wrote, "Happy Father's Day to my dad you are the best dad ever. Thank you for always being there & being an amazing role model. I love you so much."
Denise Richards' daughter hit a very special milestone
https://www.instagram.com/p/CBunOxXHEX8/
Hit the arrow on the photo to scroll and see more photos…
The post continued, "And happy Father's Day to my beautiful husband I can't imagine a better father for our Eloise & stepfather for Sami & Lola. I love you so much. And the greatest gift Eloise being able to say "dad" for the first time a month ago🙏🏻❤️"
RELATED: Denise Richards' Husband To Adopt Special Needs Daughter Eloise
Denise previously spoke out about Eloise being diagnosed with a deletion in chromosome 8. She said she wasn't able to sit up for a long time, didn't walk until around 2 years old, and can only say a few words.
https://www.instagram.com/p/CAnNT1XnDAW/
She admitted, "There are times when she feels like her age in understanding, and then other times where it feels she's emotionally 3 years old. It's been challenging. I'm learning every day because they don't really have a road map for her particular case. Every child is different. You take care of your children no matter what is going on with them."
https://www.instagram.com/p/B4-31USnmHC/
"I don't know if [Eloise] is ever going to talk like a typical child. But as a parent, you want what's best for your children, and you just do it," Denise added.
What an incredible milestone for Eloise and the whole family!