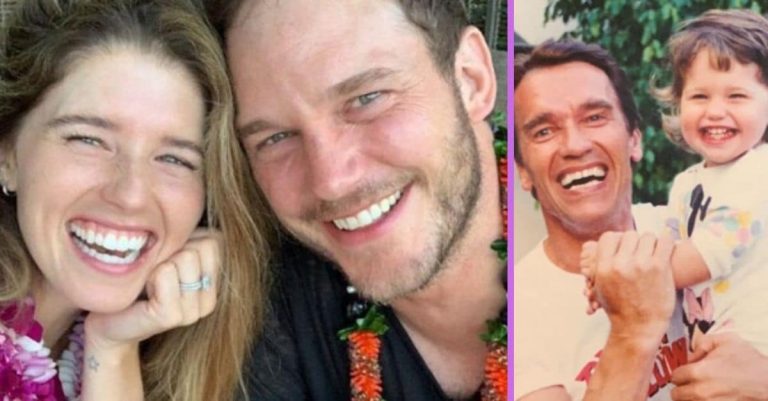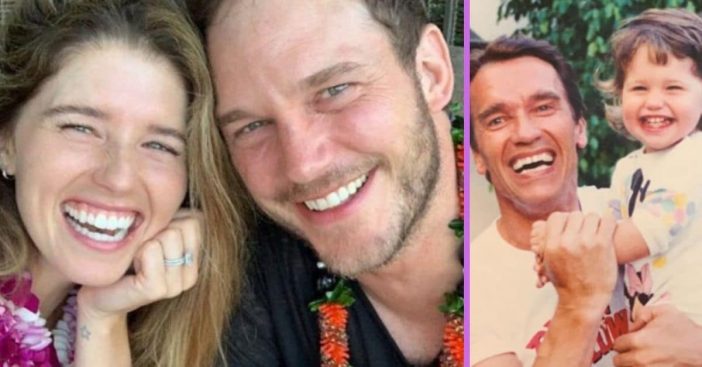 Arnold Schwarzenegger's daughter Katherine shared a sweet post to celebrate Father's Day and her husband's birthday. Katherine married actor Chris Pratt in June 2019 and they are currently expecting their first child together. Chris has a son with ex-wife Anna Faris. Chris's birthday happened to fall on Father's Day this year.
Katherine shared a photo collage with snaps of some of their adventures together. She wrote, "Happy birthday and Father's Day to my wonderful, loving, exceptional husband. What an amazing year you've had and I know this year will be filled with more fun, adventure, and love. I thank God every day for you. [I am] blessed to live life with you, watch you grow, and one of the greatest gifts has been watching you be the most loving and fun father. I wish you all the joy and happiness in the world on your birthday and every day. Happy birthday my love!"
Pregnant Katherine Schwarzenegger shares sweet tributes to her husband and father
https://www.instagram.com/p/CBs3QGXAieL/
Of course, Katherine could not forget her own father! She shared a series of throwback photos, along with a recent picture of the Schwarzenegger clan. She captioned the photos, "And happy Father's Day to my dear daddy! I love you so much ♥️"
RELATED: Pregnant Katherine Schwarzenegger Says Mom Maria Shriver Made Her Want To Be A Mama
In the most recent photo, you can see Katherine's growing bump. She recently opened up about how she's been dealing with being pregnant for the first time during the coronavirus pandemic. She said she is lucky to live so close to her family and that her husband Chris has been very understanding.
https://www.instagram.com/p/CBtueemA8PU/
Katherine said, "It's been amazing having him home and also very understanding about my need to sanitize everything, having everyone wear masks all the time. That's been helpful. Also, having people like you [Dr. Zelana Montminy] who I text constantly about everything baby because I'm learning as I go, and it's been an interesting time to be pregnant."
Meanwhile, Chris spoke out about gaining weight while in quarantine. He joked, "Pickles and ice cream. I never thought I would like 'em so much."