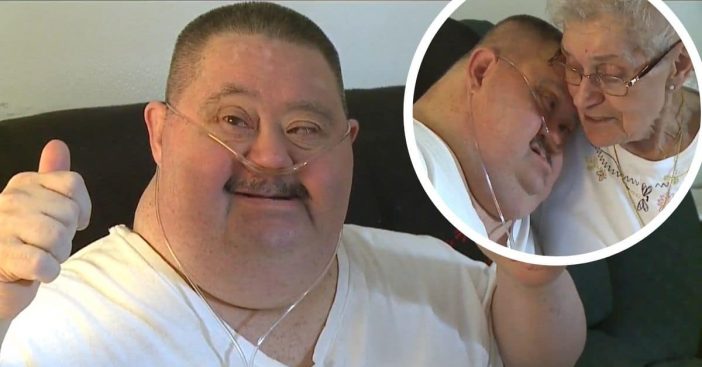 Ohio native Joey Wittkugle has a big day coming up. He celebrates his birthday on June 29. Because of the coronavirus pandemic, it will have to be a social distance parade on the 28th, but it will still mean a lot all the same. Joey's birthday is actually quite remarkable because he's turning 62 after doctors assured his mother he wouldn't live passed 11.
When Bobbi gave birth to Joey, doctors gave her very grim news. They felt sure the child would never make it to adulthood, and his few years on this planet would be spent in a vegetative state. So, she heard the advice that many heard after giving birth to a child with Down syndrome and other developmental disabilities. They said to just hide him away and wait. But like any truly loving parent, Bobbi instead focused on being there for her son.
Joey Wittkugle was a gift from God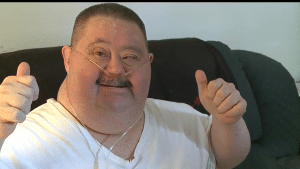 Bobbi's priest told the distraught mother what an important baby Joey was. She recalled him saying, "Bobbi, you were gifted by God, you were chosen by God to have this child. You can't turn your back on him. When he leaves you, then you will know the purpose of him coming to you."
RELATED: Model With Down Syndrome Gets To Strut Her Stuff On The Catwalk
Though the priest might have also believed Joey would not live long he knew to encourage Bobbi so she'd pour all her love and attention onto the boy. This would give him the chance at happiness and a full life that he deserved. This advice is directly at odds with what the doctors told her. Bobbi reflected, "The doctor came in and never asked my name and said to me, 'You have to put him away. He'll never talk. He'll never walk.'" The doctor also vowed,  "He'll never know who you are. He will live to the age of 11 and that will be the end of it."
Let this be a lesson to all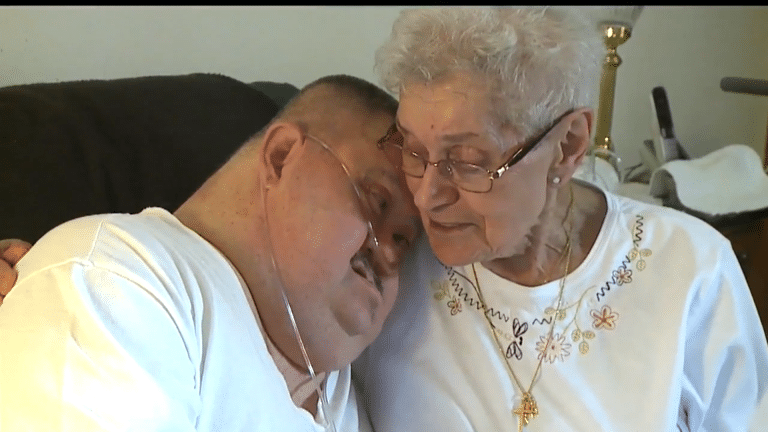 Bobbi had the chance to learn and now wants to teach others. Important issues of developmental disabilities came to her attention when she needed to raise Joey. At the time, people did not have the same understanding of these conditions they have now. "Sixty-two years ago, nobody knew about them and they kept them in the house. I mean, you did not have them out walking or one thing or another," Bobbi explained.
Bobbi herself is almost 90 but hasn't slowed down in loving and caring for Joey. She urges others to do the same with anyone like Joey in their own lives. At the end of the day, she considers her mission, "To let people know that these children, these adults are just as human as you and I. They have feelings like we do. They give extra special love." The Struthers, Ohio natives shall celebrate Joey's birthday on June 28 with a parade. Participants can celebrate safely from a distance. Anyone interested should head to 5th Street Plaza, located near Save A Lot, at around 2 p.m. Congratulations, and a very happy birthday to Joey Wittkugle!