You may have seen a cute little duck parade outdoors, but have you ever seen one inside? Every year at the University of Rochester's Thompson Health hospital in New York, a mother duck shows off her new ducklings to the employees and patients at the hospital.
A week ago, the hospital posted on Facebook, "Every year, without fail, a mama duck chooses one of the enclosed courtyards at our M.M. Ewing Continuing Care Center to lay her eggs and take care of her babies. She lets us know when she's ready to go by tapping on the glass, and this morning, it was time for this annual rite of spring."
See the adorable photos of the duck parade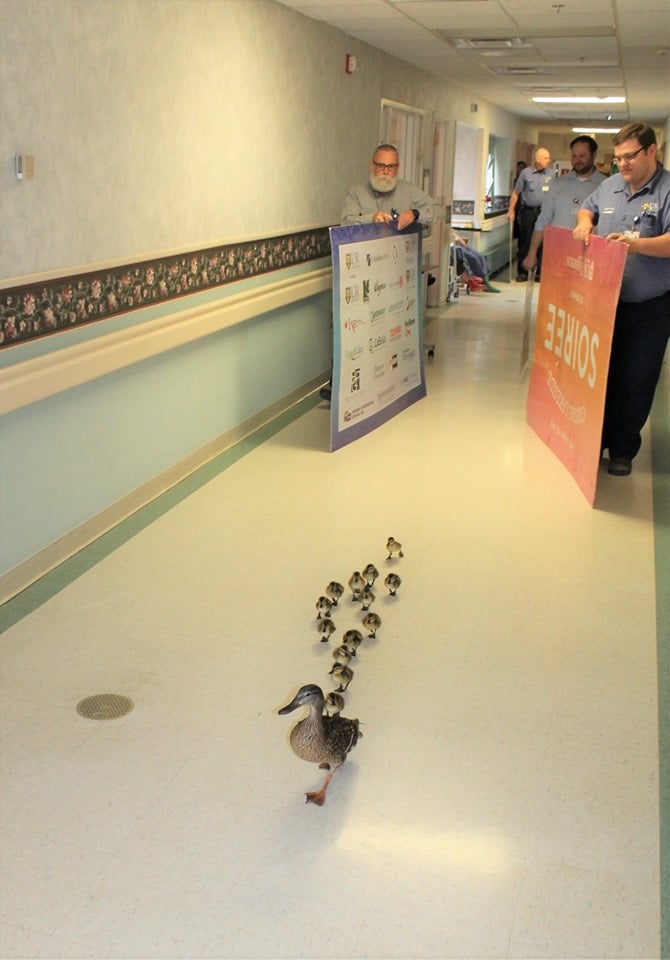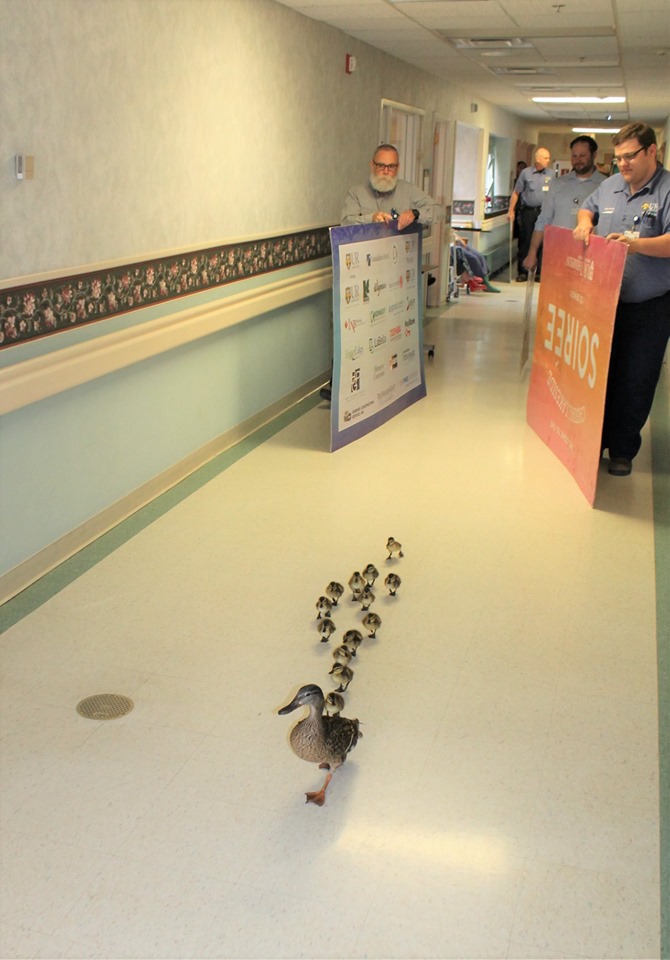 The ducks come inside for their little parade and then are let back outside. Employees follow the ducks with old signs to guide them in the right direction. The hospital also posted some photos of employees and patients enjoying the parade. Animals are always a great way to uplift someone's mood, and these ducks are no exception.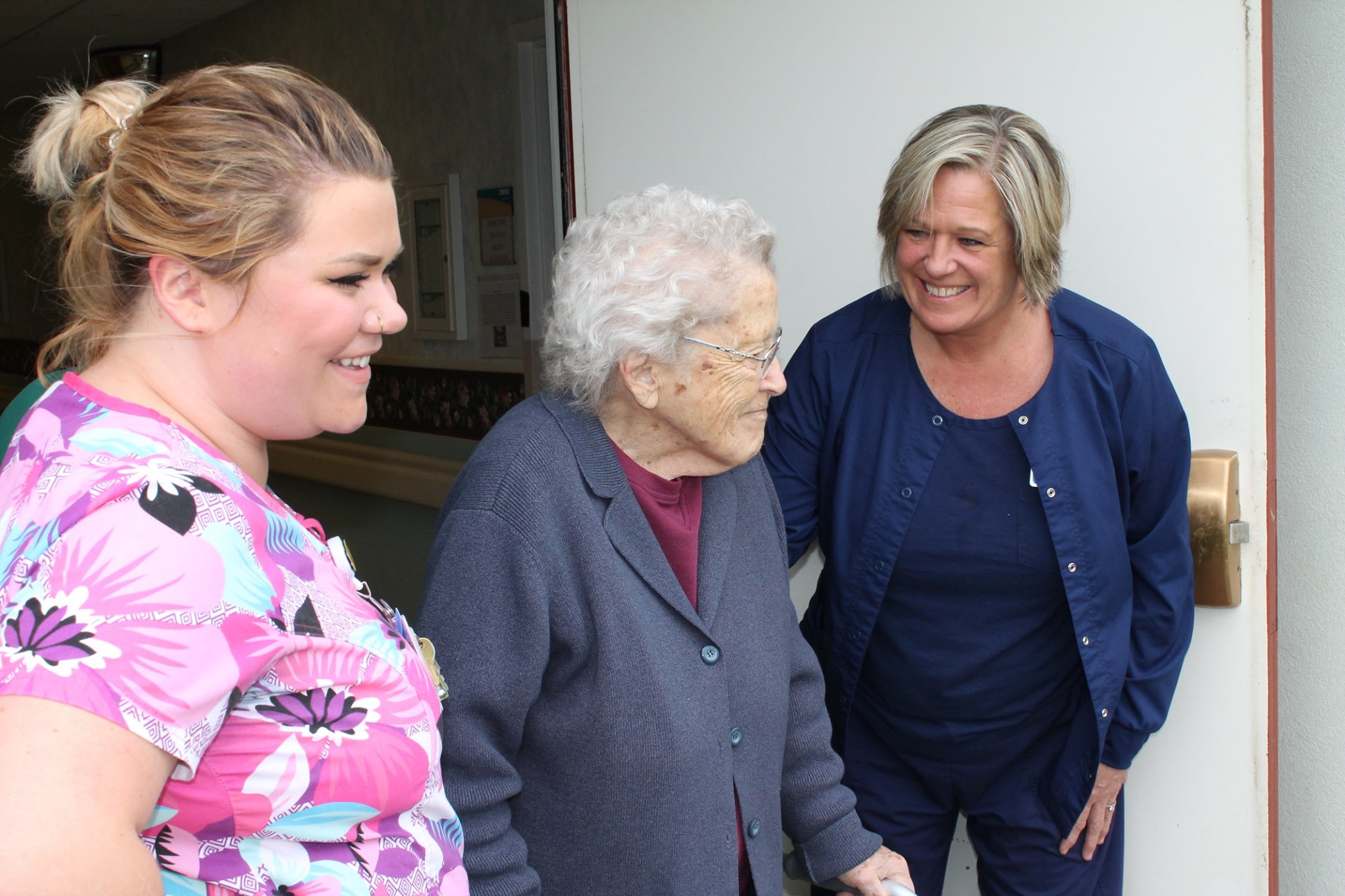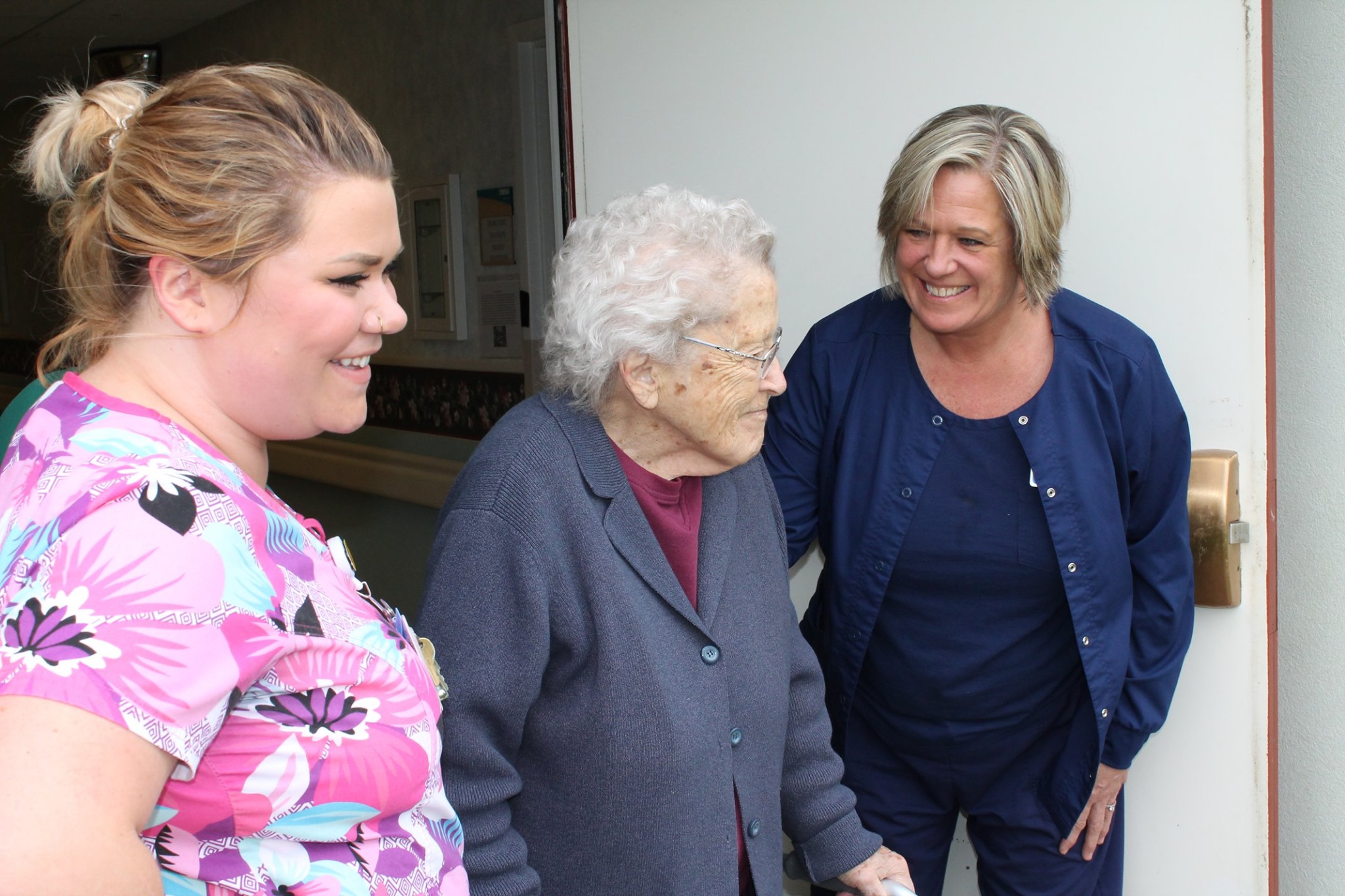 The duck and her babies follow the same path each year. The staff will guide them to go the right way and head back outside. The ducks head over to a nearby park to continue their journey. We wonder how it happened that they decided to let the ducks inside to walk around and show off! It is such a sweet idea and surely something they look forward to every spring.
An employee joked in the comment's section that the mama duck has them trained. It sure seems like it!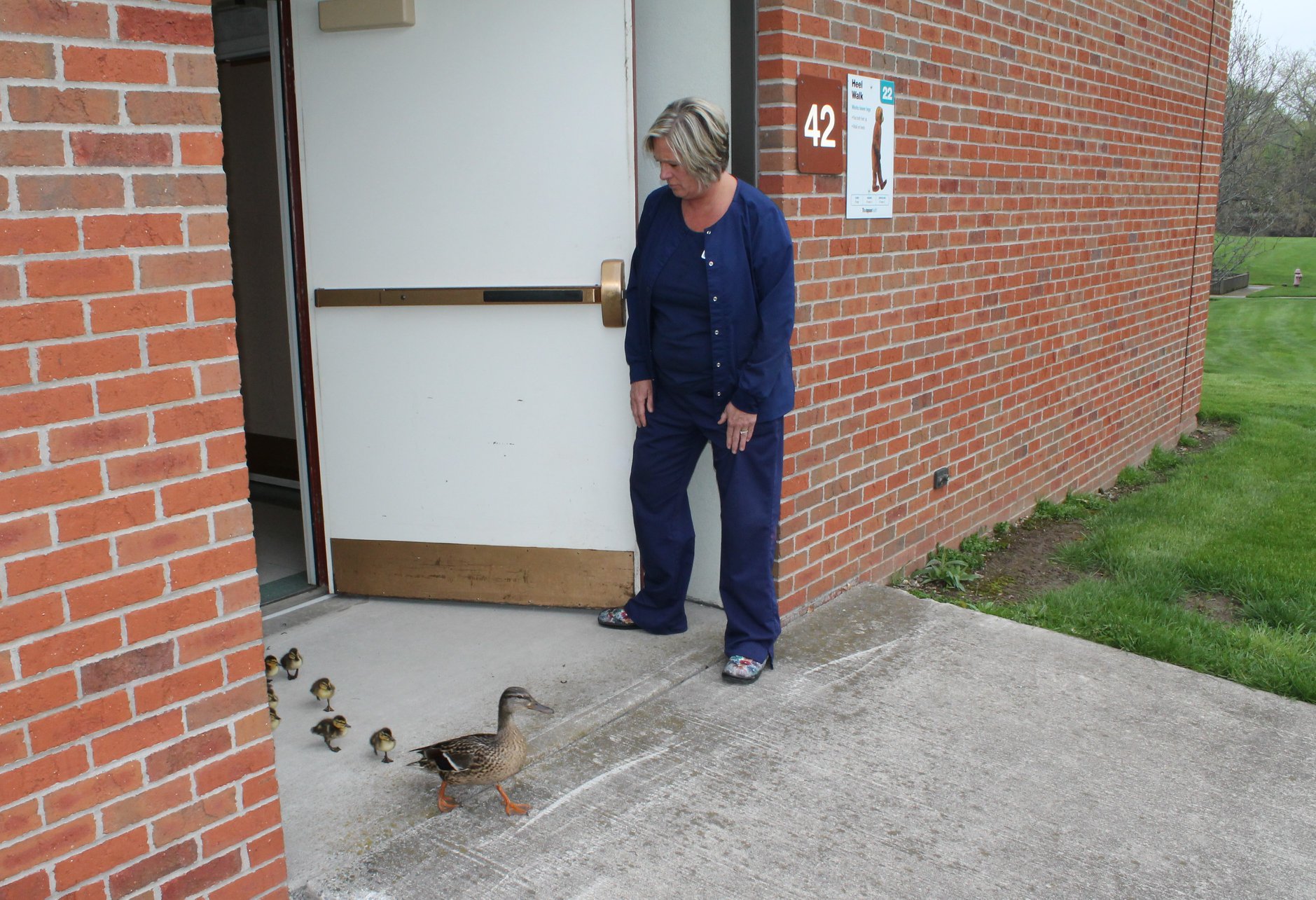 This spring, this mother duck had 13 babies to show off. The hospital considers is a springtime rite of passage. Turns out, this isn't the only cute duck parade around! Watch the video below to see ducks parade at an elementary school.
The hospital also wrote on their Facebook page, "There they go! Good luck, guys. We'll miss you!" Aww, we hope the ducks are doing well and we can't wait to see another duck parade with new babies next spring!