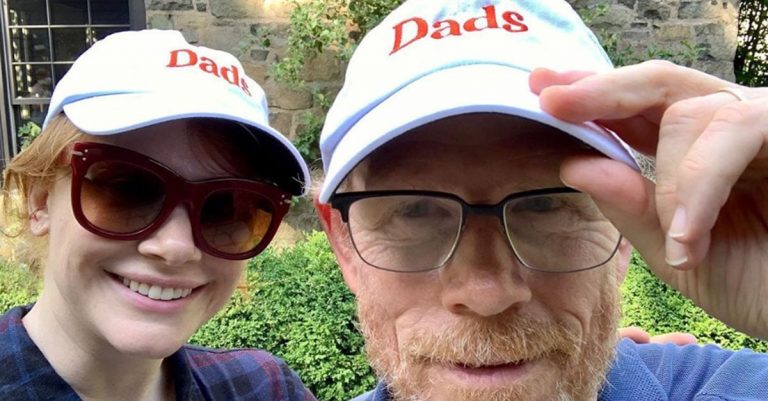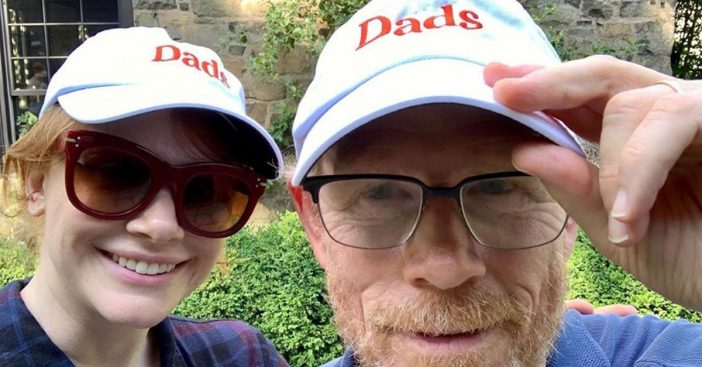 39-year-old actress Bryce Dallas Howard has shared the advice that her father, Ron Howard, gave her while filming the Dads documentary. The documentary itself focuses on modern fatherhood, and Howard is one of the people the documentary focuses on.
"I was open to sharing a more personal side to our family from the get-go because my grandfather had passed away and so much of his legacy was who he was as a father and a grandfather and a great-grandfather," Bryce recalls.
Bryce Dallas Howard puts a large focus on dads and fatherhood
View this post on Instagram
"My dad was like, 'No. No, no, no, no, no, no, no. Nobody wants to see the movie that is Bryce saying 'I love my dad,"" Bryce remembers. "I heard him, but while I was filming, I kept saying we need an expecting father. We need to see a father go through that transformation, going from not having a kid to having a kid."
RELATED: Ron Howard Still Owns And Drives His 1970 VW Bug Today
Thankfully, Bryce was able to turn to her brother, a father to be. "When I found out that my brother was gonna have a baby with his wife, I was like, 'Would you be in my documentary?' And they graciously said yes," she says. "It just made sense at that point [to include Ron], just if nothing else, to contextualize my brother's story to include my grandfather and ultimately my dad."
View this post on Instagram
Bryce says she intended for the documentary to be a  "product of generations of super devoted, committed, present fathers." The doc is now available to stream on Apple TV+.