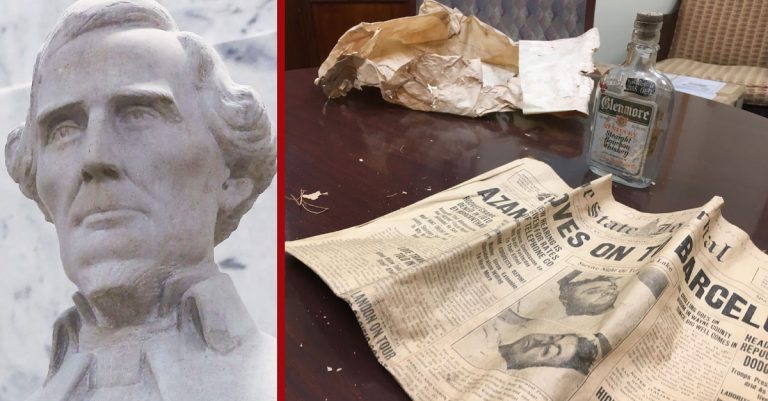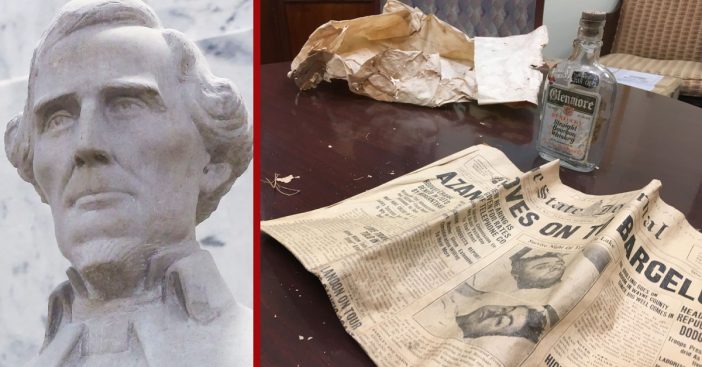 Workers were in the middle of removing the statue of Jefferson Davis in Kentucky when they found a little surprise in the base. A bottle of Glenmore Kentucky Straight Bourbon Whiskey and a copy of the State Journal newspaper from Oct. 20, 1936! Kentucky's Historic Properties Advisory Commission voted to remove the statue of the Civil War leader, also a U.S. senator who died in 1889, president of Confederate States.
The statue is set to be relocated to a state park in Davis' birthplace of Fairview, Kentucky. Some reports say that there was a message inside the bourbon bottle, but later reports state that the vessel was empty.
Jefferson Davis statue one of the many ordered for removal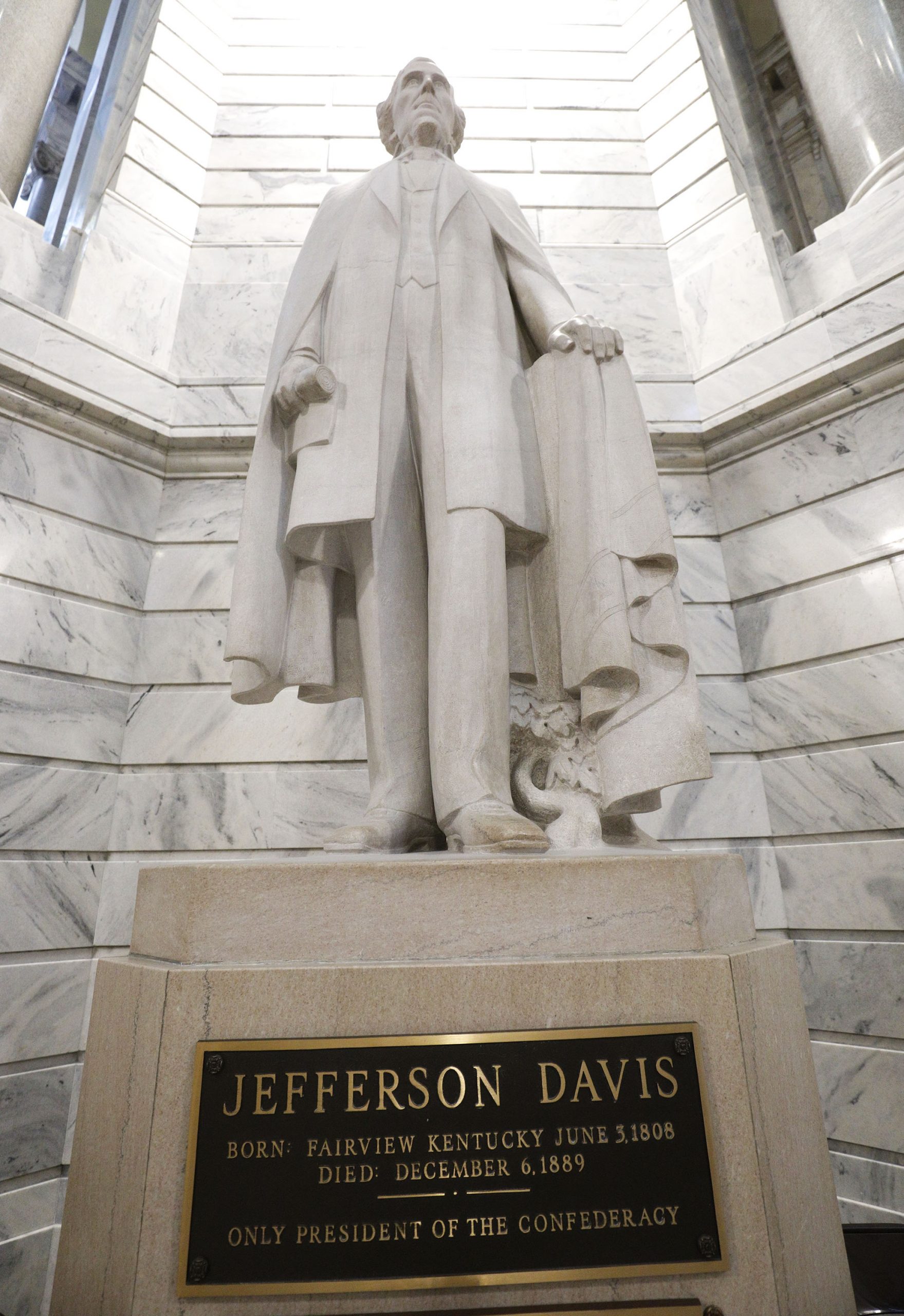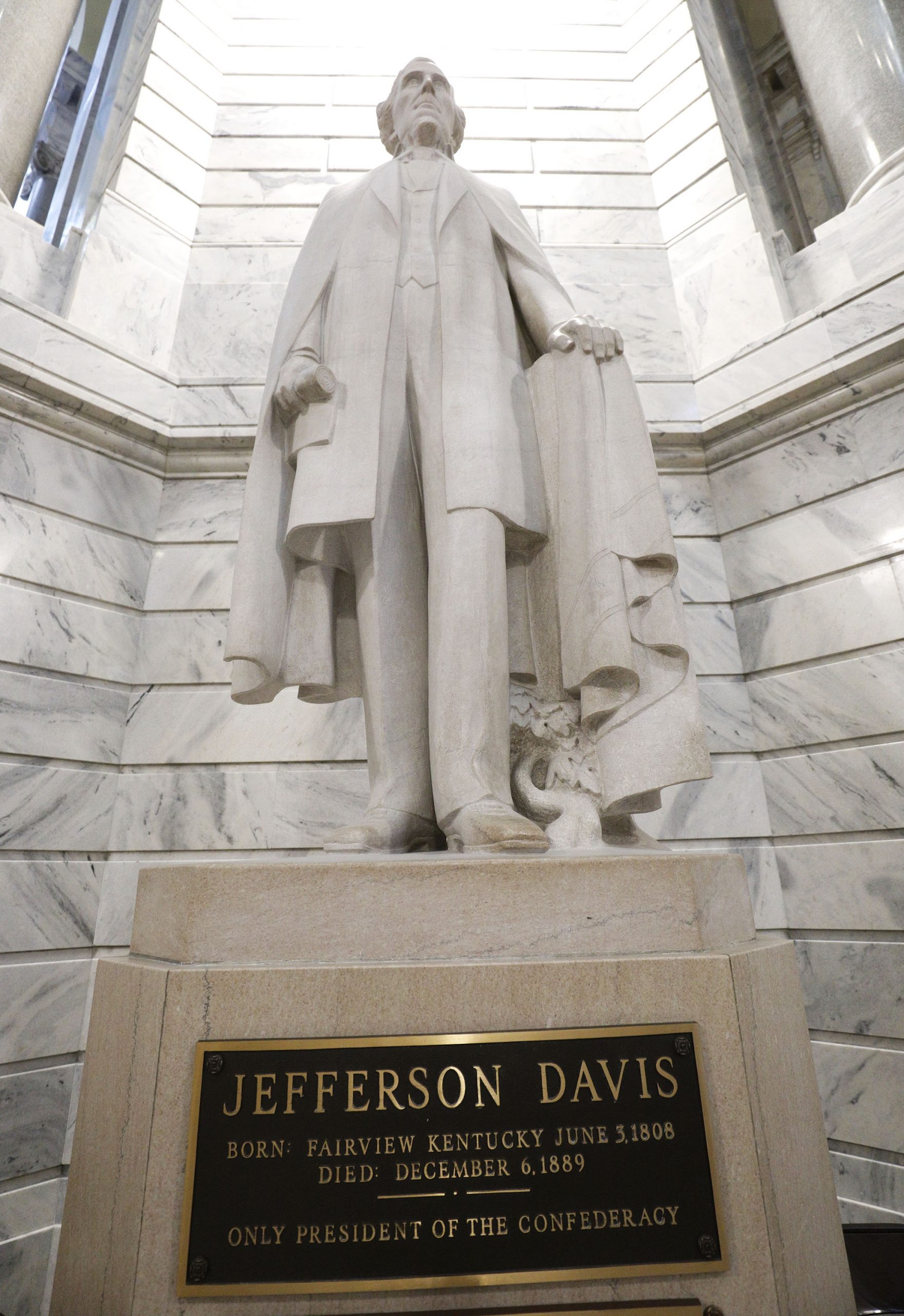 Many statues have either been experiencing a removal or total vandalism across the U.S. In the wake of racial inequality protests, people have been vandalizing and tearing down statues of leaders who promoted the Confederacy in their time or were otherwise seen as a racist/problematic figure. Recently, statues from Boston to Richmond, VA experienced beheading the statue or even lighting the statue on fire and being tossed into a lake.
RELATED: Matthew McConaughey Has A Plan To Get A New Generation Loving Bourbon
Here's a look at what Governor Andy Beshear pulled out from the hole after the Jefferson Davis statue was moved to ground level of the Rotunda ⁦@SpectrumNews1KY⁩ pic.twitter.com/2Bjp8g9SLR

— Michael Cadigan (@michaelcadigan) June 13, 2020
The removal of statues continues throughout this week. The newest venture this week is the ordering of a removal of a 'controversial' Abraham Lincoln statue in Boston. A Boston resident Tory Bullock talks about the statue, which depicts Lincoln with a slave on his knee. "It says that it's a statue that's supposed to represent freedom. But, to me, it represents submissiveness," he says. "It represents: 'Know your place, because that's where you belong.'"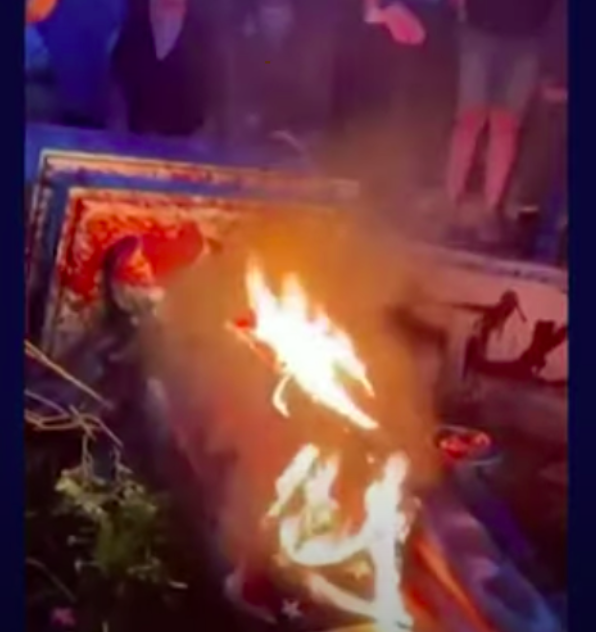 RELATED: Tennessee Petition Hopes To Replace KKK Leader Statue With Dolly Parton