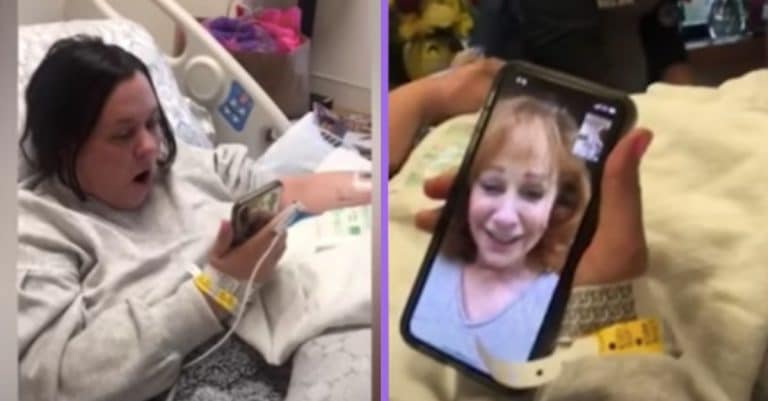 A Montana woman who was in the hospital with a spinal injury got a special virtual visit from a famous country star. Aspen Allen was told she may never walk again due to her spinal injury. It was even harder because she was totally alone in the hospital due to the ongoing coronavirus pandemic.
Nurses were in the middle of changing her IV when she got a FaceTime call from a friend. When she picked up, Reba McEntire was there on the other line ready to wish Allen well. "I cried like a little girl. It was hard to be in the hospital and being told that one day you might not walk, and then getting a call from Reba just like brought up my morale completely."
Reba McEntire surprises 21-year-old fan in the hospital who could no longer walk with spinal injury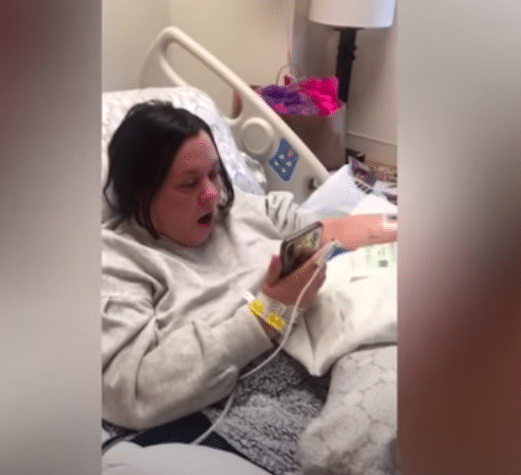 Allen received her spinal injury when she was helping her dad on her family's Red Lodge, Montana cattle ranch. She fell trying to get on a horse, which resulted in her injury. Allen already had a foot in the stir-up when something spooked the horse, causing her to fall. She felt numbness almost immediately but was still able to walk following the incident. However, when she got to the hospital, she could no longer move her legs.
RELATED: Reba McEntire Admits She Would Love To Film A 'Reba' Reunion
"I burst fractured my T12, so they fused T10 through L4. And I now have two rods and eight screws in my back," she says, just 21 years of age. She spent three days in the ICU before being moved to an ortho neuro floor. Allen was then moved to Craig Hospital in Denver.
The story comes with a very happy ending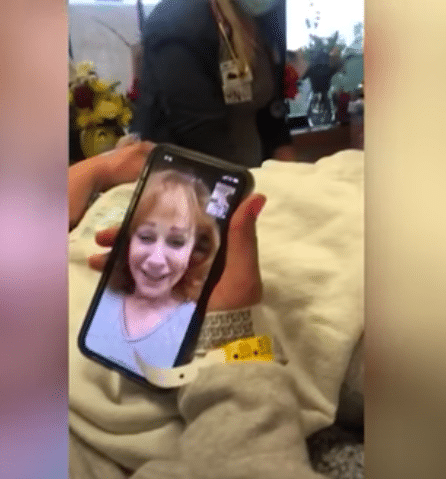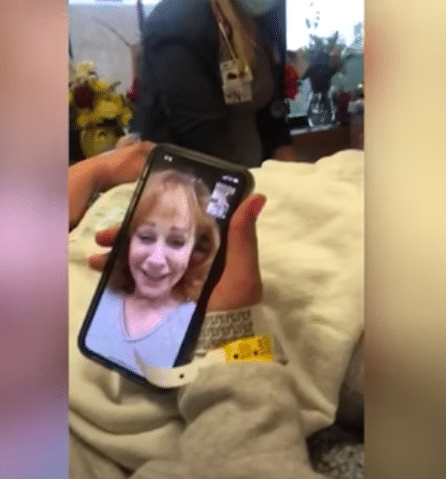 Allen has been through a lot of ups and downs since the accident. So, that's when family friend Dawn Ann Ritter decided to try and cheer her up. Ritter is friends with McEntire and told the country singer about Allen's accident. "I was so happy. She's like, literally, ever since I can remember and even when I was little everyone was like, 'How do you even know who Reba is?' Her TV show and her music just — I love Reba and it was just amazing," Allen says.
Allen says that it came at the "perfect time" and that it was a very special moment to her. Thankfully, this story does have a happy ending.
Reunion coming soon!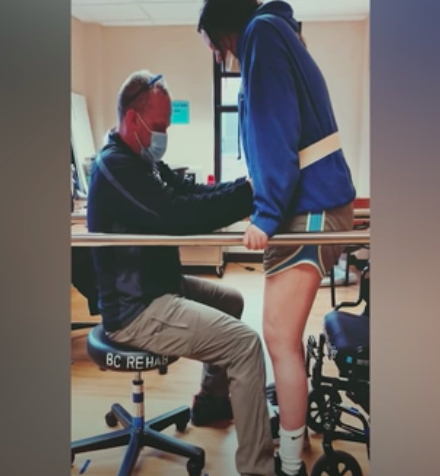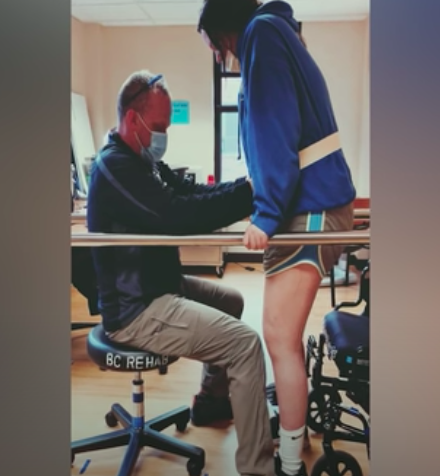 Only days into a 30-day stay at Craig Hospital, Allen began to show promising progress. She ended up returning home after just eight days into her stay and is fully able to walk again! However, she's taking it easy at home now since one leg is weaker than the other. However, she still plans for a summer or fall trip to Nashville to follow through on McEntire's promise.
"She said she was praying for me every day and she can't wait until I can walk and, when I'm in Nashville, give me a big hug," Allen says. How incredible! We hope to see Allen reunite with McEntire in person!