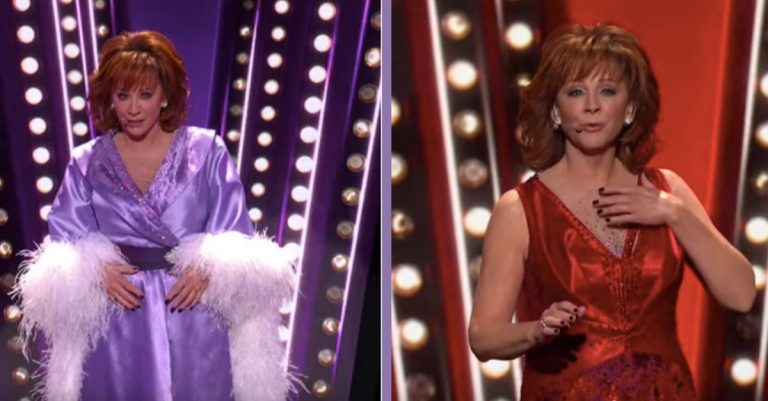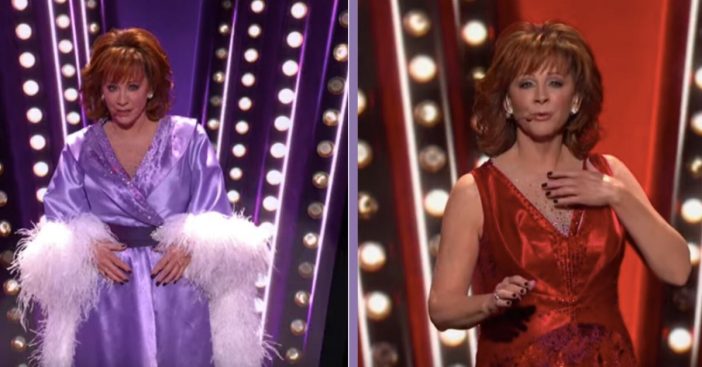 Reba McEntire stole the show at the 2019 CMAs when she delivered a show-stopping performance of her 1990 hit song "Fancy." No one in the audience knew what was about to take place when they heard the lyrics: "We didn't have money for food or rent / To say the least we were hard-pressed / Then Mama spent every last penny we had / To buy me a dancin' dress."
Reba begins to shed her lavender robe for a "dancin' dress" of her own! Her dress was a flowing, sleeveless red V-neck paired with red high heels and she looked simply stunning! Of course, it was a fun quick change to watch happen on stage, but there were more to come. The crowd was certainly not ready for the next upcoming outfit changes!
Reba McEntire's outfit changes stun the crowd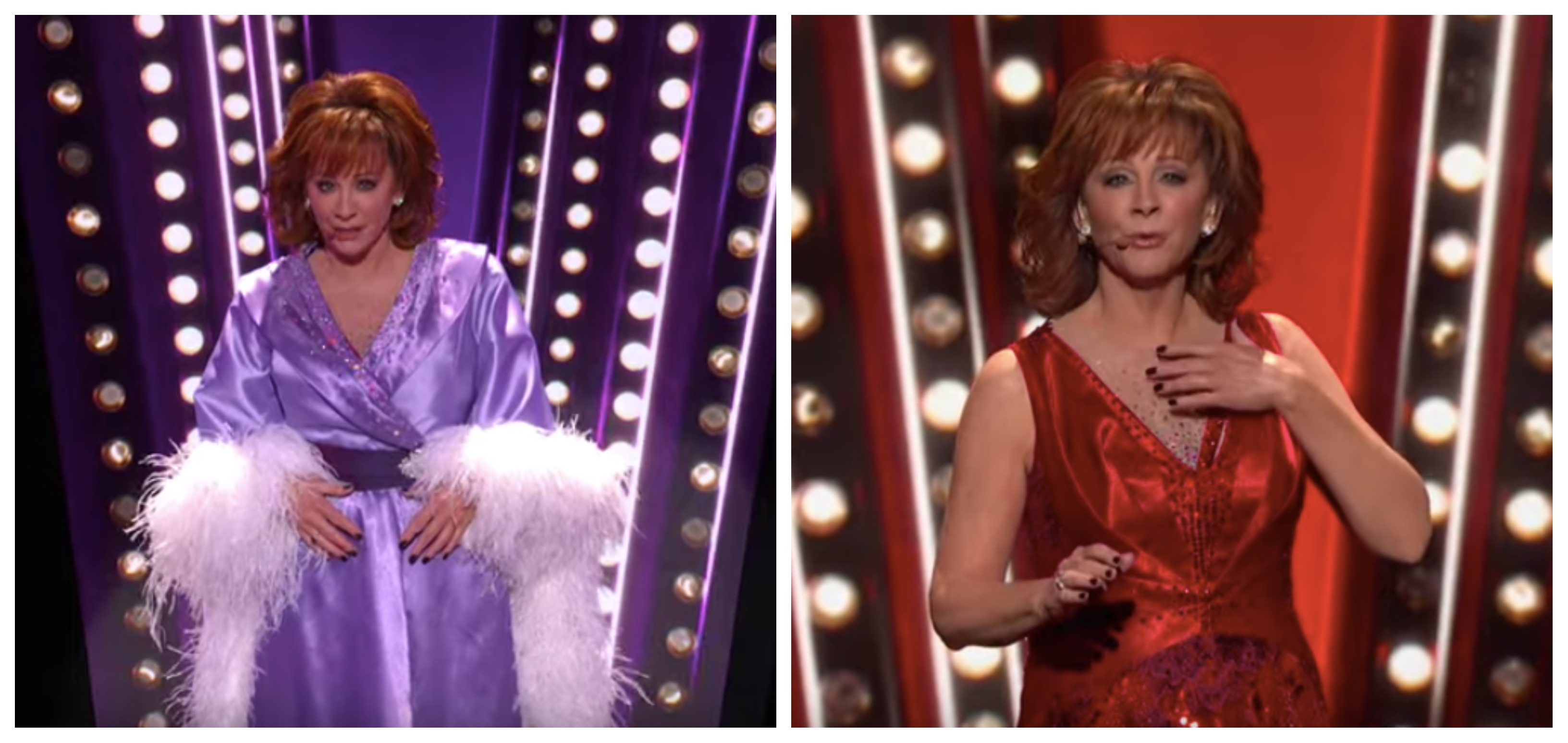 The song would continue on and Reba would gain the momentum and excitement from the audience. She would then pull off her gorgeous red gown to reveal a strappy red sequined jumpsuit and the crowd goes wild! Country singer Garth Brooks was even caught on camera at that point, exclaiming, "That was f–king awesome!"
RELATED: Reba McEntire's "Fancy" Is Still A Show-Stopping Favorite Today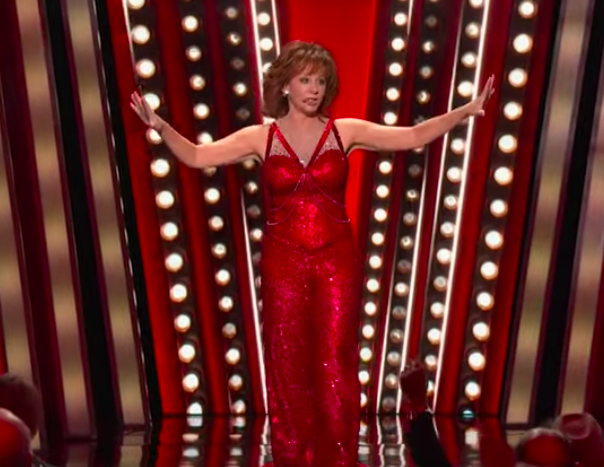 Reba definitely had one of the best and most striking performances of the night. Of course, the other performances of the night were also incredible and deserve recognition. But right now, Reba is the talk of the town. Take a look at her stunning performance of "Fancy" in the video below!