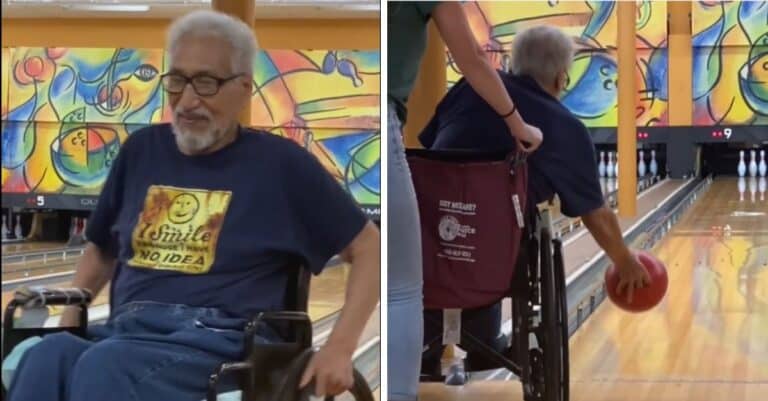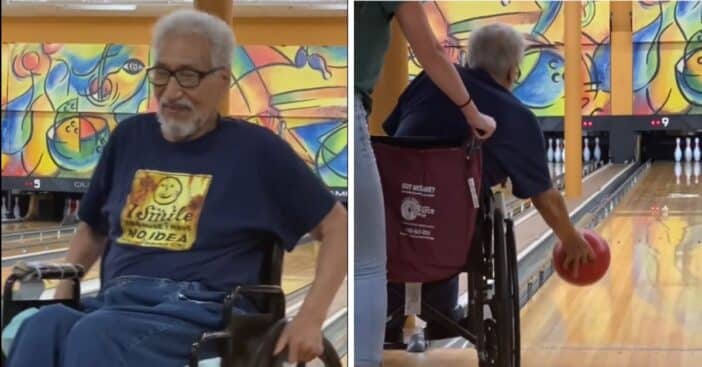 In today's world, people are constantly being reminded of their shortcomings and the fact that they should refrain from doing whatever seems difficult for them and focus more on their strengths. This is not the case for a 90-year-old man referred to as abuelito by his granddaughter, a physical therapist.
Abuelito suffered his spinal cord injury when he was 23 years old while working on a bridge that runs from Eagle Pass, TX to Mexico. He fell from a height of about 25ft which left his legs paralyzed since then. He didn't give up at such a young age because of his condition. After his injury, he got married and made sure he lived his life without assistance.
Great attempt despite his challenges
View this post on Instagram
A video posted via Instagram from the handle @ptwithdrea and reposted by the Good News Movement has since gone viral and is currently receiving tons of views. The video showcases the old man sitting in a wheelchair, trying his hand at bowling and showing dazzling skills. He is seen knocking out nine pins first thing, which is quite impressive for someone who is trying for the first time.
The video is one of the many she has posted on her Instagram to show her grandfather's recovery process.
Disabled but not limited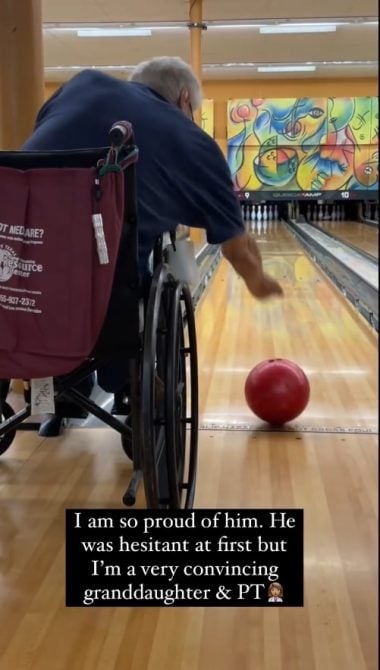 Taking from the words of Michael Jordan, "Obstacles don't have to stop you. Don't turn around and give up if you run into a wall. Figure out how to climb it, go through it or work around it." These words perfectly describe this old man's life because ever since his confinement to the wheelchair, he was not perturbed by his disability. Instead, he strived to make a better life for himself by quickly adapting to his situation and living an everyday life without assistance.
In the words of the granddaughter Drea in her post on Instagram, she said, "We were able to take my abuelito bowling for the first time at 90 years old. He had a spinal cord injury in his 20s and did not have much guidance or therapy to help him through his recovery. He persisted and created a functional life for himself. It is crazy to think that I am now a Physical Therapist treating patients with spinal cord injuries. Growing up seeing my abuelito persist through his disability made a huge impact."
People's Comments On The Post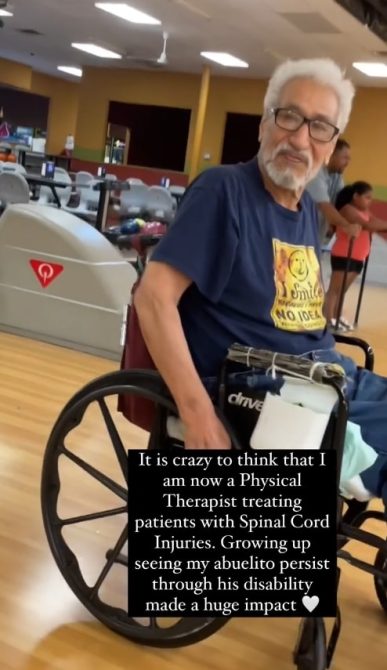 A lot of comments have greeted the video since it was posted. One of the viewers @thegratefulpt commented, "Dang he has skillssss" captioning it with the fire emoji. @tdoyle_177 wrote, "Grandpas got the spin and n point!!!"
Some news outlets have also contacted Dr. Drea in order to feature her story in their project. Nice News contacted her with an offer that she had been selected to be a part of their community. In the same vein, a digital producer with Univision has also requested to do a story of her and her grandfather. His story is surely graining tons of traction!