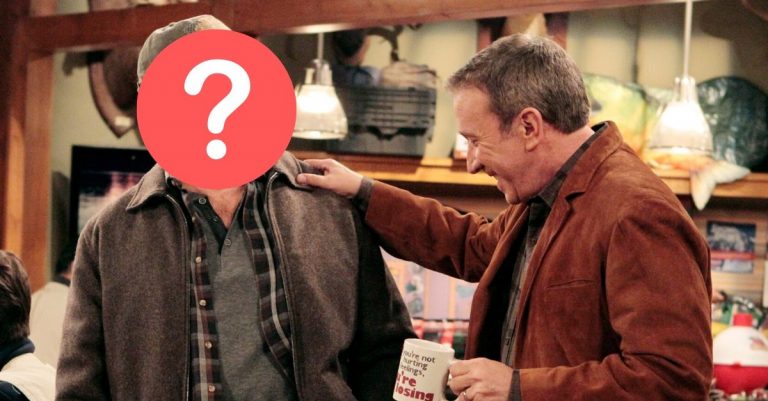 There have been many great guest stars on Last Man Standing over the years. Many fans loved to see Patricia Richardson and Jonathan Taylor Thomas from Home Improvement on Tim's new show! However, there is one particular guest star that Tim hopes will return during the next season.
Tim said he hopes to have Mike Rowe back on. Mike is best known for hosting the show Dirty Jobs and played Tim's brother Jimmy on Last Man Standing. He was only in one episode in 2012, however, Tim hopes that Mike will come back for another episode soon!
Tim Allen hopes Mike Rowe will return to 'Last Man Standing'
Tim said, "Certainly I miss Mike Rowe, who played my brother in maybe one or two episodes. He's been so busy." Last Man Standing has been renewed for Season 9, but production has been postponed due to the coronavirus pandemic. No word on when filming may begin.
RELATED: Tim Allen Confirms 'Last Man Standing' Renewed For Season 9
With two of the Baxter daughters expecting a baby, it might be a great storyline to see Uncle Jimmy return! Kaitlyn Dever (Eve) is also set to return for several episodes. Even though Jimmy was only in one episode, Tim and the family mention him from time to time on the show. It would make sense to see him return at some point.
In the meantime, check out Mike's show on Facebook Watch called Returning the Favor. According to Facebook, the show "follows host Mike Rowe as he travels the country in search of remarkable people making a difference in their communities."