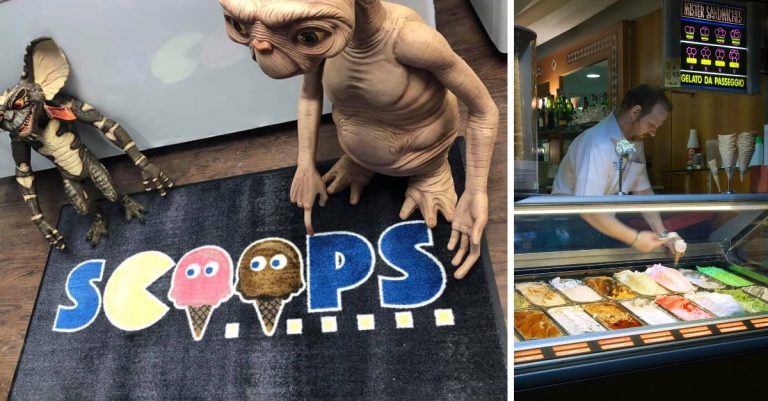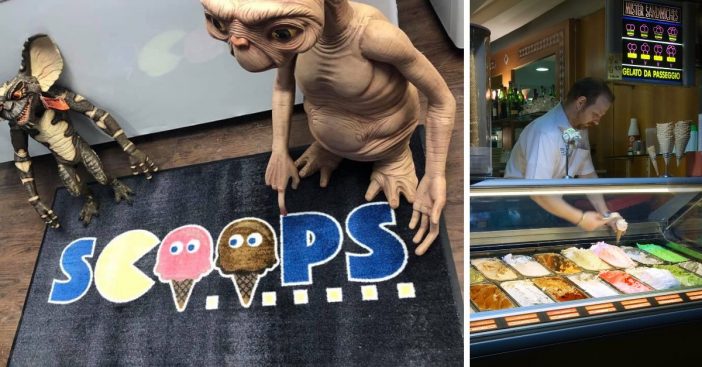 Unfortunately, many businesses are struggling to stay afloat during the coronavirus pandemic. One ice cream shop is choosing to open right now but hopes that nostalgia will pay the bills. Scoops is an '80s themed ice cream shop opening in Lincoln, Nebraska. The owner, Mike Bretta, also owns a local vintage toy store called Toys From The Past.
Mike said he loved the '80s and now nostalgia for that decade is very popular. He said, "What's old is new again and it just seems that people really love the 70's, 80's, 90's right now, it takes them back. I always tell people that square ice cream tastes better, and I get some weird looks, but to me it does."
Ice cream shop banks on '80s nostalgia
https://www.facebook.com/Scoopslincoln/photos/a.140729433968213/150006946373795/?type=3&theater
Scoops is offering about 52 flavors of hand-dipped ice cream, 56 flavors of shaved ice, and six flavors of edible cookie dough! As Mike said, they love to serve ice cream in square cubes (see below!). It all sounds delicious. The grand opening of Scoops was supposed to take place in March but was, of course, postponed due to the coronavirus pandemic.
RELATED: Incredible Gifts For The Person In Your Life Who Loves The '80s
https://www.facebook.com/Scoopslincoln/photos/a.140729433968213/144647550243068/?type=3&theater
Now, Scoops is open and Mike says the business is thriving. He doesn't believe it would have been possible without the Internet, which allowed Mike to stay in touch with customers. Would you want to visit Scoops?
RELATED: Those Nostalgia-Inducing Ice Cream Trucks From Your Childhood Are Coming Back