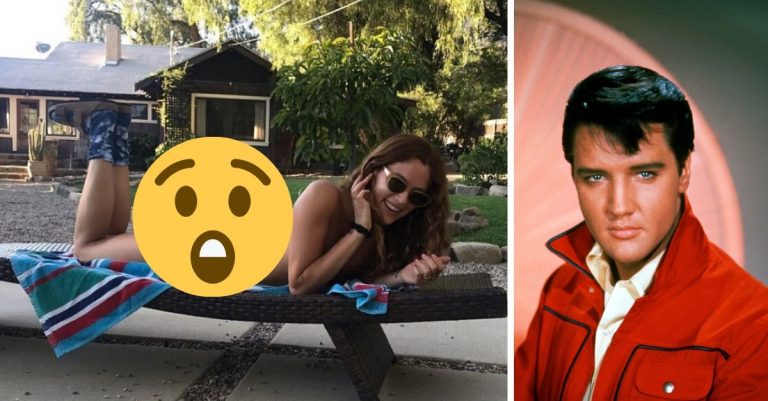 Can you believe that Elvis Presley has a 31-year-old granddaughter? Riley Keough recently celebrated her 31st birthday and shared a photo where she appears to be sunbathing nude, but with socks and sandals on. She captioned the photo "31" with the hang loose hand emoji.
Shortly after, she posted a photo of herself relaxing on a couch, with a popsicle in hand. In the photo, she wears all white, with a purse that matches the red popsicle! She wrote, "My favorite bday present." It is unclear if she is referring to the purse or something else in the photo.
Elvis' granddaughter Riley Keough recently celebrated a birthday
Riley has completed several projects this year and has a TV mini-series in pre-production. Her most recent film was called Zola. A movie called The Devil All the Time is expected to be released this year. It chronicles mental health struggles after World War II.
RELATED: Elvis Presley's Granddaughter, Riley Keough, Reveals Her Unlikely Biggest Inspiration For Acting
While Riley has been very active on social media lately, her mother Lisa Marie Presley has been relatively silent due to legal battles. Lisa had a legal battle with her ex-husband Michael Lockwood and was dealing with financial struggles. It has been reported that Lisa inherited $100 million from her father, Elvis, but was in a lot of debt.
Lisa blames her former business manager Barry Siegel for her financial troubles. She sued him and his company. Reports say that he forced her into some bad investments and did not disclose her trust's true financial conditions. She could have lived comfortably for many years on that money, but she claims it is Barry's fault that she is not.
Hopefully, things will be all sorted out for the Presley clan. Happy birthday to Riley!