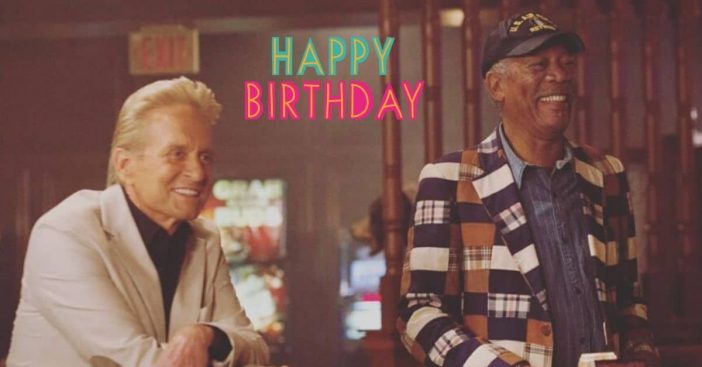 Actor Morgan Freeman turned 83 years old yesterday! Many celebrities shared their birthday wishes, including Las Vegas co-star Michael Douglas. They starred in the film together in 2013. Michael shared a throwback photo from the movie.
He wrote, "Happy birthday to my friend and #LastVegas costar @morganfreeman! Cheers! #MorganFreeman" The film was based on the comedy The Hangover. However, instead of four younger men, Las Vegas is based on a group of seniors. It starred Michael, Morgan, Robert De Niro, and Kevin Kline.
Michael wished former co-star Morgan Freeman a very happy birthday
https://www.instagram.com/p/CA5ayU0BPMf/
In the film, all of the men have been friends since childhood. They meet up in Las Vegas for Billy's (Michael Douglas) bachelor party. Have you seen the film? It might be a good one to watch right now for some much-needed laughs!
RELATED: 2020 Golden Globes Nominations Honor Tom Hanks, Michael Douglas, And More
https://www.instagram.com/p/CANjeX3Aw9z/
These days, Michael and his wife Catherine are also working to raise money for those in the film industry affected by the current pandemic. They are working with the Motion Picture Television Fund. The pandemic has shut down many television shows and movie filming schedules.
https://www.instagram.com/p/B-h3XK6hbHK/
Michael said, "We are all so proud of our industry, because I think we are the only industry that care of their own, so not just actors – I am talking about screenwriters, I am talking about costumers, I am talking about construction people, anybody who works in the movie business can rely on the Motion Picture Television Fund to help them out. Catherine and I have been very much involved for a number of years, pretty much since my father, Kirk, became involved."