Bindi Irwin recently got married to her long-time boyfriend, Chandler Powell! They were wed at Australia Zoo where they both work, right before the coronavirus pandemic shut down the venue. Bindi wore an elegant, sunflower gown for her wedding day. She has revealed that it was a tribute to her mom's wedding dress back in the day.
"I wanted something very similar because I've admired [my mum's] dress since I was tiny," Bindi admits. She recalls putting on her mother's wedding gown when she was 12 years old and falling in love with it immediately.
Bindi's wedding gown was a tribute to her mom's original wedding gown when she married Steve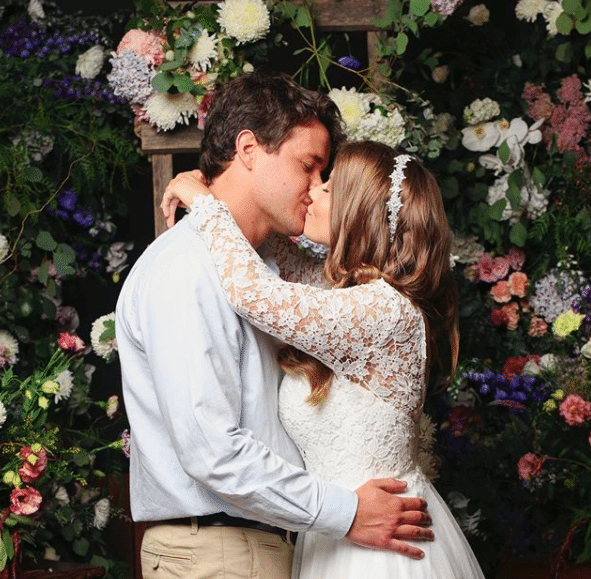 The original gown that Bindi's mom wore was too delicate and worn out to be worn. However, Bindi was able to find another great option. She found a similar style at Brisbane bridal boutique Paddington Weddings. The floral lace that was similar to her mom's wedding gown "reminded me of my family and my dad," she says.
RELATED: Terri Irwin Shares New Throwback Photos Of Her Kids
"When we would go on projects and drives together, we'd often drive through these huge sunflower fields in the middle of nowhere and we always stopped to take them in," Bindi explains. "It was just perfect, I said, 'Oh my goodness, that's the dress,' and we all started crying again," she says, referencing when she first saw the dress. It was really a "saying 'yes' to the dress" moment right away!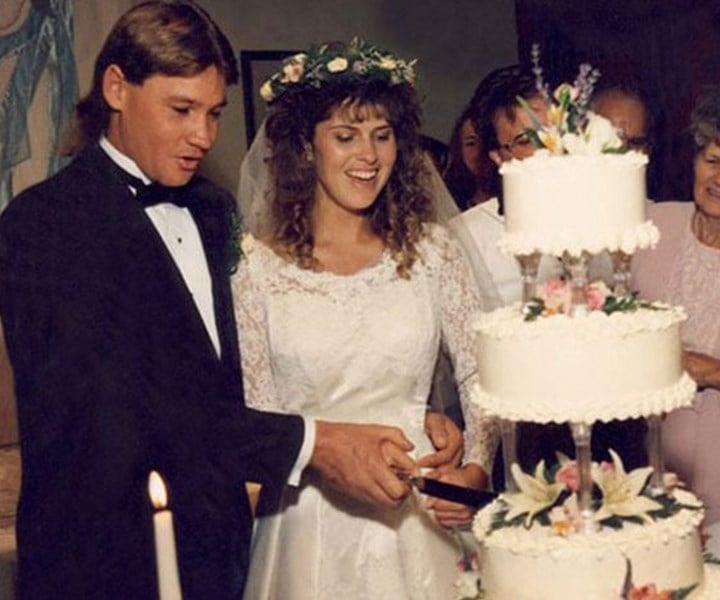 The coronavirus pandemic caused a bit of a change of plans for Bindi and Chandler's wedding. Due to quarantine orders, they were only able to have immediate family members present and no additional guests. "This was a very difficult decision but important to keep everyone safe," shared on Instagram at the time. "Right now we're encouraging the world to hold onto hope and love, which will carry us forward during this profound time in history."