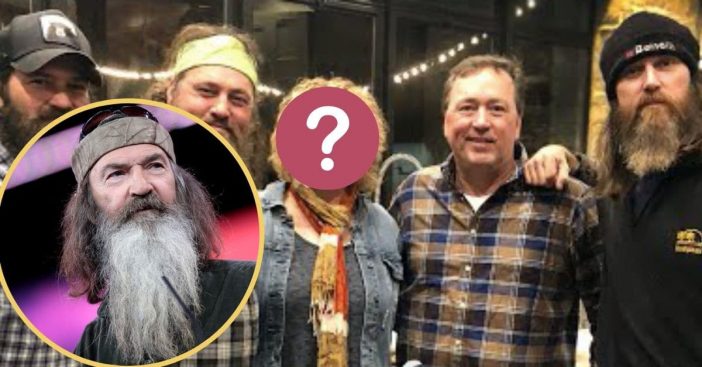 Phil Robertson of Duck Dynasty has recently discovered that he actually has an adult daughter from a 1970s affair. It was during a podcast where Robertson's son, Al, explained that he received a letter from a woman named Phyliss who was 45 and claimed to be his sister. "So basically, it was from a woman who said that by a DNA search, she thinks that dad might be her dad," Al says. He adds that he dismissed the letter at first because the woman's birthday was after the time Robertson had become a Christian, even though it was still in the 1970s.
Robertson admits that he was often having casual sex with women prior to accepting Jesus into his life. It appears that his daughter from the 1970s affair was actually conceived just before he found Jesus and Christianity.
Phil Robertson and his sons opens up about the newly-discovered adult daughter from Robertson's 1970s affair
At the time, Robertson was married to his wife Kay, known as Miss Kay. The two are still married today. "Well once we get into that and start looking at it a little more deeply, I'm like, 'Oh woah, woah… there might be something to this,'" Al continues in the podcast. "We both concluded, this is not one of those frivolous things we've got. We had to pursue it."
RELATED: 'Duck Dynasty' Cast: Where Are They Now?
"I started thinking, there's a 45-year-old woman out there who doesn't know who her dad is, and she's looking," Al says. "And I thought, even if it's not dad, she needs to know it's not dad." That's when Al finally approached his parents about it and Phil agreed to take a DNA test. That's when he found out that it was a 99.9% match. Upon learning the news, Phil said to "bring her on down" so they could meet.
We can expect to learn more on future 'Duck Dynasty' episodes
"We know that in all things — in all things — even sin, God works for the good of those who love him who have been called according to his purpose," Robertson chimes in. He specifically paraphrases Romans 8:28 from the Bible. Robertson also says that he has met Phyliss and fans can expect to see her on the upcoming Duck Dynasty episodes.
"It's a pretty cool explanation of redemption, reconciliation, love," he says. As it turns out, 45 years, you have a daughter that you don't know about, and she has a father she doesn't know about. 45 years that doesn't sound like very long but you say, that's a while. So finally, after all those years, we come together."
https://www.instagram.com/p/BNcQ4apjDlH/
"It was super awesome, I was so excited," son Jep adds. He also admits that he wishes he had a sister since he grew up in a family of boys. "It was like a dream come true."