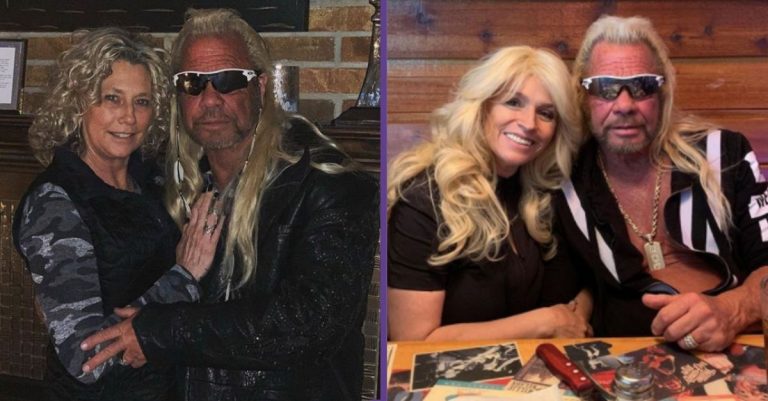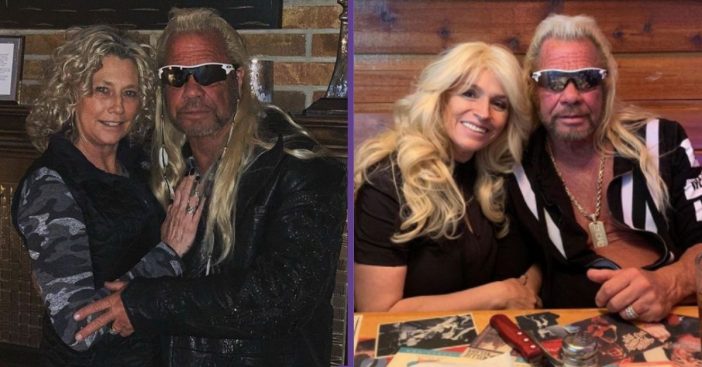 Shortly after becoming engaged to girlfriend Francie Frane, Dog the Bounty Hunter is enduring quite a tough and emotional day. What would be his 14th wedding anniversary to late wife, Beth Chapman, who died last June from cancer. Dog posts an older photo of them on Instagram to commemorate the occasion.
"She said Big Daddy your [sic] going to be so sad when I am not here on our next anniversary," Dog posts in the caption. "Why did she have to be so right??"
Dog remembers Beth on what would've been their 14th wedding anniversary
https://www.instagram.com/p/CAajrqSA9Vj/?utm_source=ig_embed
The two wed back on May 20th, 2006. Beth was diagnosed with stage 2 throat cancer in 2017 and had been struggling with it leading up to her death at the age of 51. Dog has been struggling an immense amount, but has found comfort in longtime family friend, Francie Frane. The two soon ended up dating and, shortly after, would become engaged. Frane's late husband also died, just a few months before Beth did. So, the two have been bonding over that commonality and taking comfort in one another.
RELATED: Breaking: Dog The Bounty Hunter Is Engaged To Francie Frane 10 Months After Beth's Death
Dog explains why Beth would be on-board with him marrying Francie Frane
https://www.instagram.com/p/B_BXv-DgeNR/
Many fans have been questioning Dog getting engaged again so soon. Dog opens up to news outlets about his decision to propose to Frane and why Beth would be on-board with it. "I need a partner," he says at the time. "I've said it before. There will never be another Mrs. Dog. There is not. Francie couldn't do that. There will be a last Mrs. Chapman. If Beth was here, and saw Francie and saw how she was raised, her morality and this and that, Beth would say, 'Big daddy, don't lose her.'"
He continues, "You'll never forget the spouse. You can't help it. I will never forget. But I've got to get out there. I've got to be able to say, 'I came out of this and you can, too.' As a human being, I don't think you look for — not a replacement, because you can never find one. I'm learning that right now."