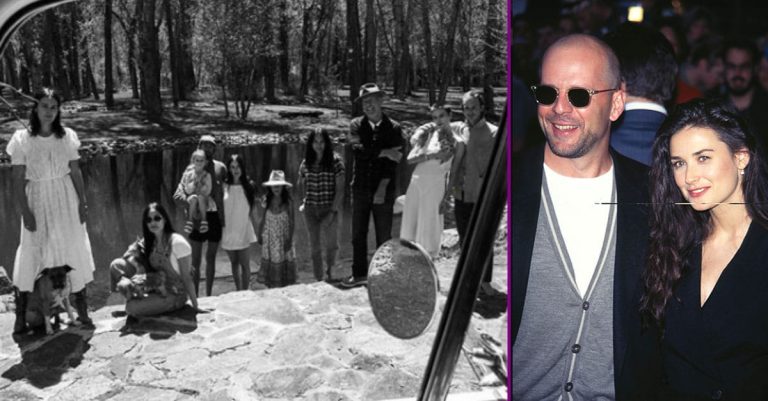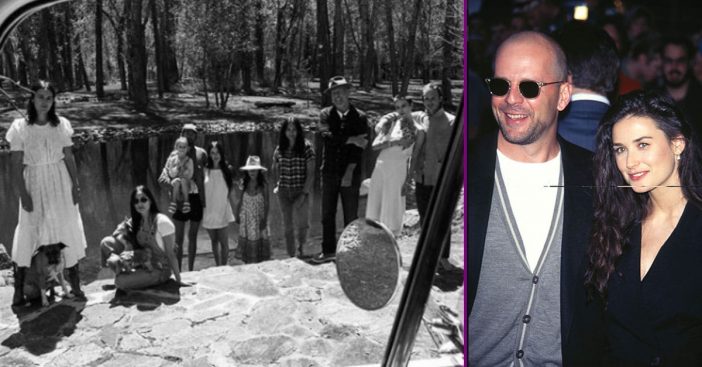 Demi Moore recently posted a photo to her Instagram of her entire quarantine gang! The whole family did a little photoshoot while in quarantine, posting both the final product and the behind-the-scenes photos. "Thankful to be with family today (and every day)," she writes for the actual final product on her Instagram.
In the behind-the-scenes post, we see someone taking a photo of the car, and the person in the car taking the photo of the whole family. "Family photo shoot #bts… social distancing style," Demi writes.
Social distancing family photoshoot!
https://www.instagram.com/p/CABpHg7HrpT/
The man behind the camera is photographer Brian Bowen Smith. He has been traveling across the country, capturing families during their quarantine. He shared the pictures from this specific occasion as well.
RELATED: Tallulah Willis Opens Up About Estrangement From Demi Moore In Mother's Day Post
"What an amazing gift. The whole gang. I was over the moon when @demimoore hit me up and said we're all in, how can we help? And I said I'll just swing on through with Pearl, you guys all be outside and ready. It's sort of strange driving for 16 hours and shooting for around 30 – 40 seconds. The most amazing thing about this book is that everyone is on the same playing field from celebs to everyday folks to dogs to scenery. I'm truly grateful for the amount of support throughout the #usa Keep em coming Thank You," he writes.
An inside source calls them all a big, happy family
https://www.instagram.com/p/CADWuu8HW9y/
Included in the photos are Demi, Bruce, their three daughters, Bruce's wife Emma, and her daughters, Evelyn Penn, 6, and Mabel Ray, 8. Demi had already been quarantining with Bruce, making it possible for the whole family to do a photoshoot together. Despite divorcing back in 2000, Demi and Bruce on clearly on good terms.
They were all celebrating Bruce's youngest daughter," a source close to the family says. "Demi and Emma are very close. They have vacationed together many times in the past and get along great." The source calls them a big, happy family!