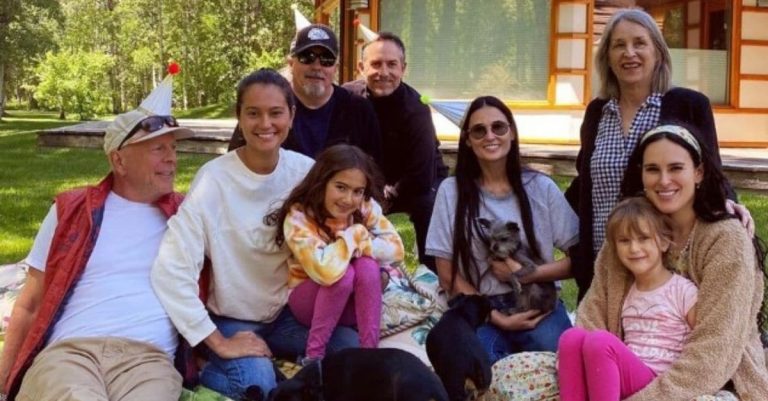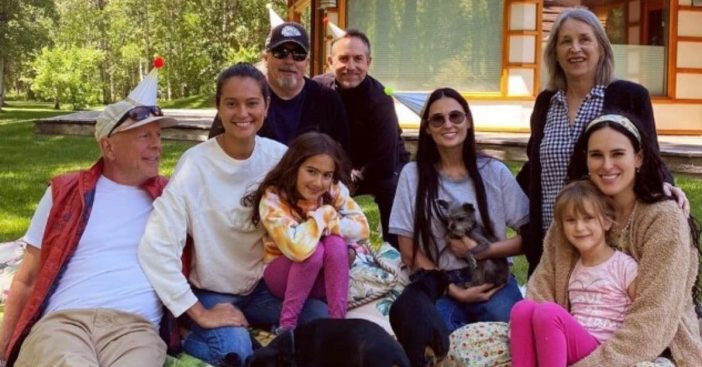 Bruce Willis' wife Emma Heming Willis recently celebrated her 42nd birthday! To celebrate, she got together with their daughters and family, including Bruce's ex-wife Demi Moore. Emma shared several photos of the family on her Instagram page and wrote, "It really was a happy birthday for me 💞"
In the first photo, the family is all smiles. Bruce looks over lovingly at his wife, wearing a party hat. In the second photo, Emma sits in front of a tall chocolate cake. It is so nice to see the daughters together! Bruce and ex Demi share Rumer, Scout, and Tallulah, while Bruce and Emma share Mabel and Evelyn.
Bruce Willis' wife Emma celebrates her birthday with the whole crew
https://www.instagram.com/p/CBmCEX3lWUO/?utm_source=ig_embed
Previously, Bruce was seen in quarantine with Demi and his older daughters. Many wondered why Emma and the young girls weren't there, but Scout recently cleared it all up on a podcast. They were quarantined in Idaho, while Emma and the young girls were back in Los Angeles.
RELATED: Bruce Willis And Wife Emma Share Reunion Update After Quarantining Apart
https://www.instagram.com/p/CBqQOzplSbt/
She said, "It's actually been really cool. My stepmom was supposed to come up here with my little sisters … but my younger sister, who is about to be 7 years old, (was) at a park, had never gotten the talk about not (playing) with hypodermic needles that she found, so she actually tried to poke her shoe with it, and poked her foot."
https://www.instagram.com/p/CBs2OnNlqNq/
She continued, "So my stepmom had to be in LA waiting to get the results from taking her to the doctor, so my dad came up here early, and then travel got crazy, so my stepmom stayed in LA with my little sisters."
Now, they are all together and seem to be very happy! Happy birthday, Emma! We love seeing family photos of the entire clan.