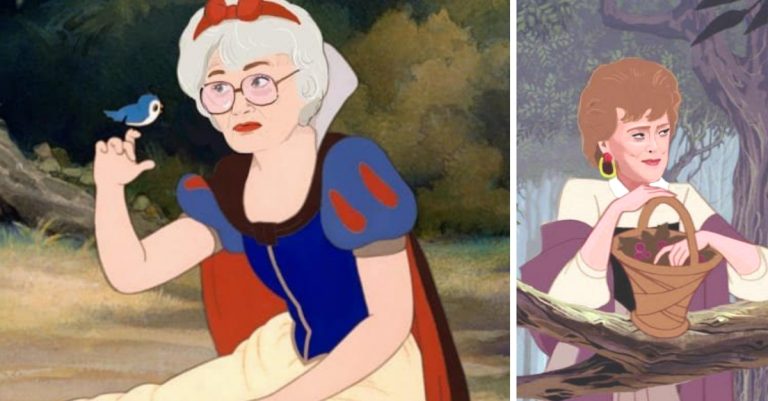 An artist named Alicia Herber loves to create buzz-worthy art based on the '80s and '90s. She created something special for Golden Girls fans, especially if they love Disney Princesses too. She reimagined Sophia, Rose, Blanche, and Dorothy as various Princesses.
It seems that Golden Girls is gaining popularity as a nostalgic hit show. Many new fans are flocking to watch as old fans reminisce about their favorite four women. Check out photos of The Golden Girls reimagined as Disney Princesses:
Sophia as Snow White from 'Snow White and the Seven Dwarfs'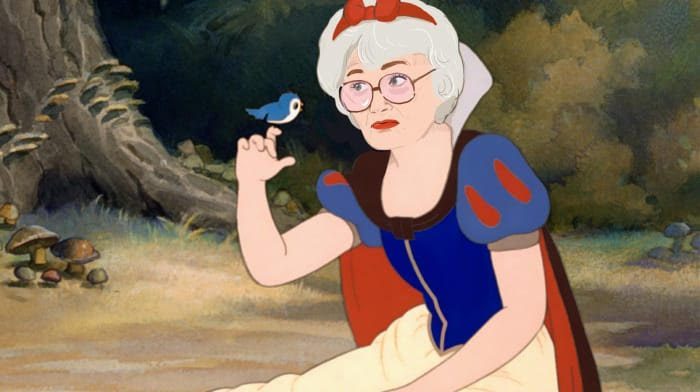 This 'Disney Princess' still has her classic facial expression even as she is dressed as the cheery Snow White, talking to a bird friend!
Rose as Cinderella from 'Cinderella'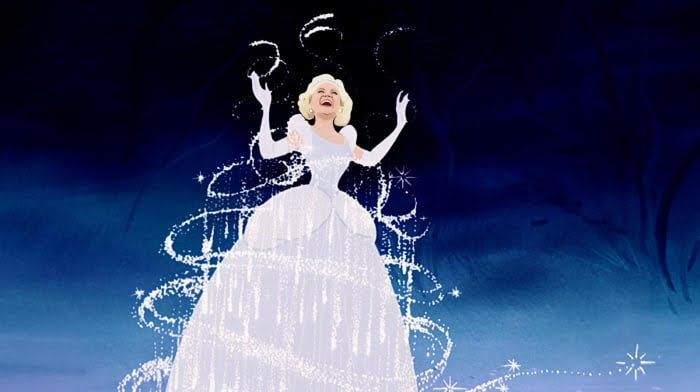 Admit it… Rose looks beautiful as Cinderella, just as she is magically turning into a princess! She has that smile you know and love.
Blanche as Aurora in 'Sleeping Beauty'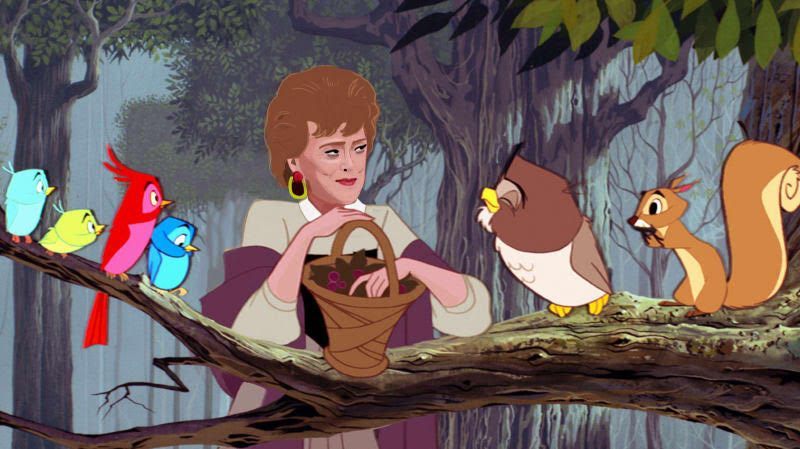 She looks gorgeous and fashionable as always, dressed up like Aurora or Sleeping Beauty. She is talking to and feeding her animal friends.
Dorothy as Ariel from 'The Little Mermaid'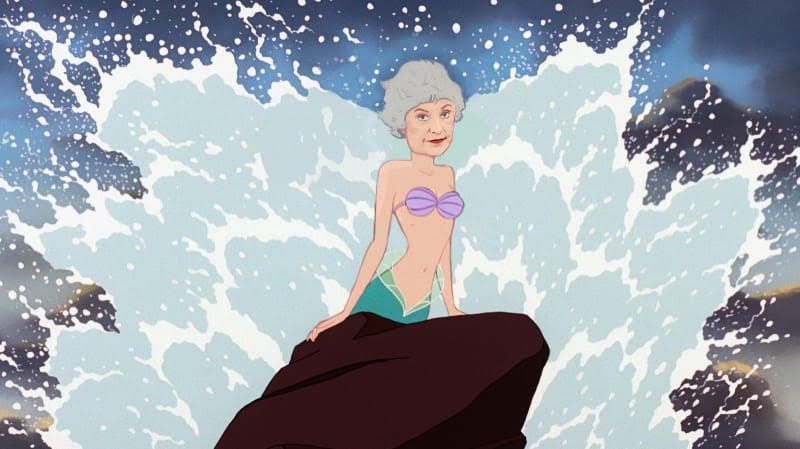 So, Dorothy looks unimpressed, dressed in a bikini top and mermaid tail, don't you think? Which one is your favorite so far?
Read onto the NEXT page to find out which Golden Girl turned Disney Princess is next!