Generally, winning comes with fame, a sense of triumph, and a nice prize. But if someone wins too much, it can actually be an inconvenience. Winning Jeopardy! once is remarkable – even being on there is a unique experience. But imagine winning so often, it becomes something of a chore. That was almost Ken Jennings' experience from winning so much.
Jennings built up a 74-game winning streak in 2004. For each game, Alex Trebek chats with contestants and it becomes the game show's contestant interviews. Champion Jennings pretty much needed to do this 75 times. Eventually, he had to get creative.
Winning 74 consecutive games of Jeopardy! means going through a lot of interviews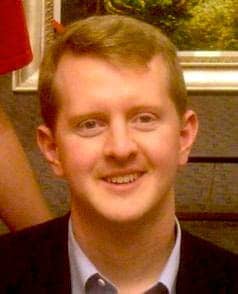 Cheat Sheet reports that Ken Jennings won so many times, he would be asked to think of interview topics for his upcoming Jeopardy! appearance. So, he would need fun anecdotes and talking points at the ready. The only problem, though, was that eventually, he ran out topics that he thought would make the cut.
RELATED: Brad Rutter Opens Up About Losing 'Jeopardy! Greatest Of All Time' Tournament
"After my first round of shows, I was out of fun stories," he explained. "But every week, Jeopardy! would call and be like, 'You're taping again next week, we need more stories for your cards!' I didn't have any other stories to share."
Creative minds come up with creative solutions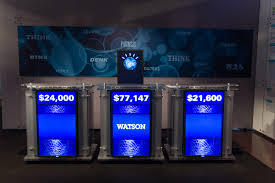 Faced with this shortage of fascinating stories, Ken Jennings admits he altered a few details to keep things exciting. "I'm gonna admit that sometimes I'd make things up," he revealed. "I wouldn't pretend to be a hero or anything, but you can put anything on those cards. The show doesn't fact-check that stuff." In fact, he ended up having some fun with that fact whenever he could. Jennings elaborated, "Alex would look at my card and be like, 'Hey, Ken, it says here you really like airline food.' And I'd be like, 'I do Alex, I kind of think it's a fun treat!' He has to tilt his head and look quizzically at you regardless of what you say."
Jennings, along with Brad Rutter, and James Holzhauer exhibited a unique mindset in response to all these big wins. They faced each other to be crowned the Jeopardy! Greatest of All Time (GOAT). But while victory comes with some nice profits – some of which they already earned from all their past wins – it was really about the title. "It's hard to think of a likable, relatable way to say it," he said to USA Today, "but yeah, all three of us are pretty well set up when it comes to game show money. It really was all about the bragging rights, the thing that can't be bought." May 5 to May 15 shall see the big event getting re-broadcast. Don't miss it!