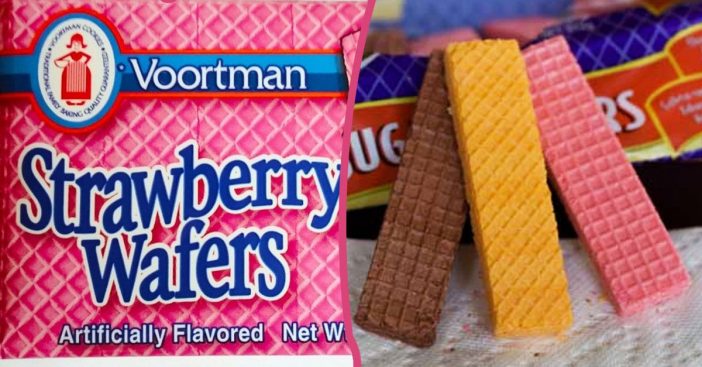 Sometimes, one just isn't enough. This statement rings particularly true when considering the addictive power of the sugar wafer. The rectangular treat offers a simple design, fun colors, and a burst of sweet flavor with every crunch.
But what made these such a surprising hit for the ages? Mentioning these goodies often gets pretty enthusiastic reactions. There are a lot of varieties, brands, and flavors. But it all amounts to the same thing: these cookies come with a lot of fondness. And cravings. If there are some around, munch on them while walking down memory lane and revisiting the sugar wafer.
People learned that big events meant treats in the form of sugar wafers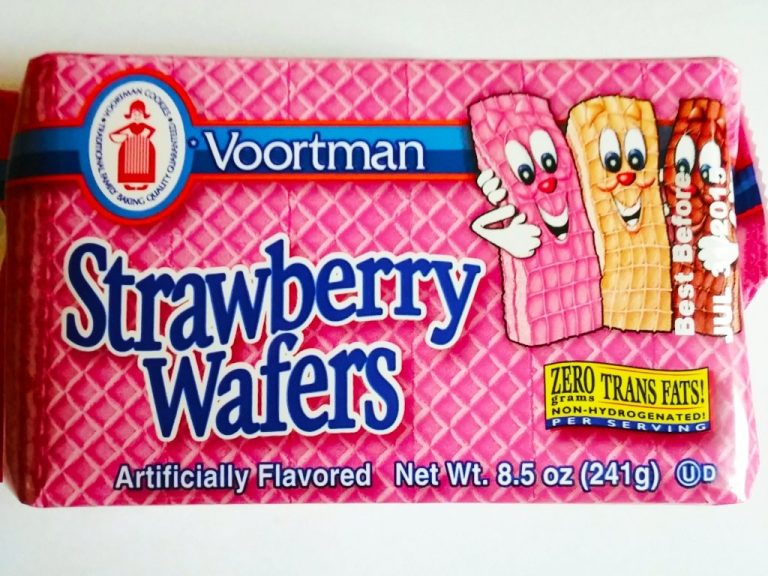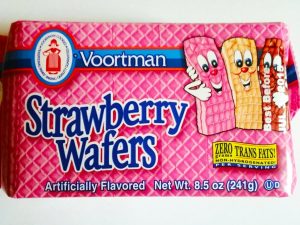 A writer over at Cookie Madness had one explanation for why cookie wafers might have been so coveted. After discussing their popularity with another, they made an interesting observation. For the writer, sugar wafers got handed out after big life events, including moving to a new house.
RELATED: Katharine Hepburn's Famous Brownie Recipe
These cookies are actually still going strong today. A lot of brands still boast these rectangular delights, most famously Keebler. Another popular brand people default to includes Voortman, based in Canada. Traditionally, sugar wafers are available in vanilla, chocolate, and strawberry. All come in respective coloring to match. Or those with a strong sweet tooth can get a pack entirely of one flavor.
Neapolitan wafer?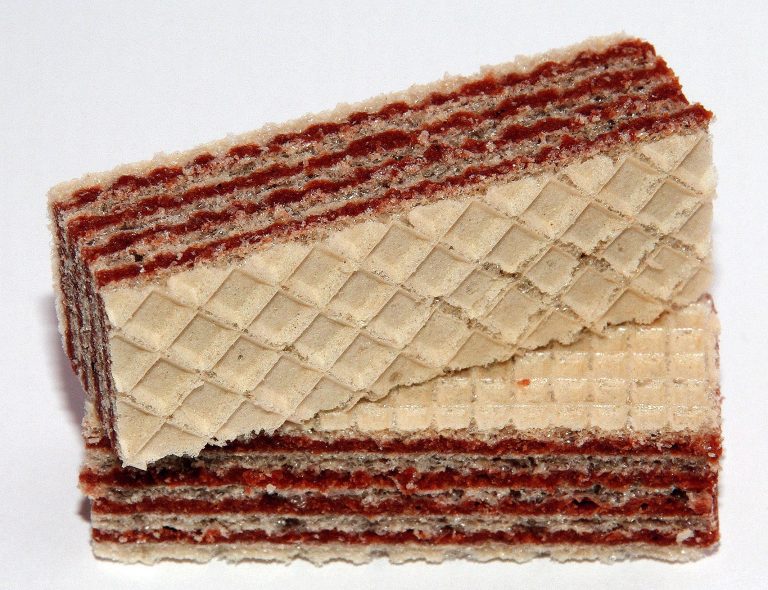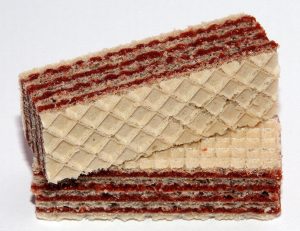 Another name you might see floating around is the Neapolitan wafer. Image searching these and "sugar wafers" yields very similar-looking results. In the case of Neapolitan wafers, also called gaufrettes in some places, these treats are wafer-sandwich-biscuits. Wow, that's a lot of good things in one sentence already. Now, just throw in some chocolate cream or hazelnut filling and this is the perfect creation!
While we know sugar wafers (visually, pretty much the same thing) as a surprise hit among Americans over the decades, Neapolitan wafers rose to fame in Austria. The company Manner started producing these as far back as 1898. The hazelnuts, so precious for making that tasty cream filling, came from Naples, Italy. Indeed, other companies liked the idea over the years and adapted it to include total chocolate covering around the outside. Biting into a Kit-Kat yields an uncanny resemblance to these. And, looking at the original version of Neapolitan wafers, those definitely look like our beloved sugar wafers.