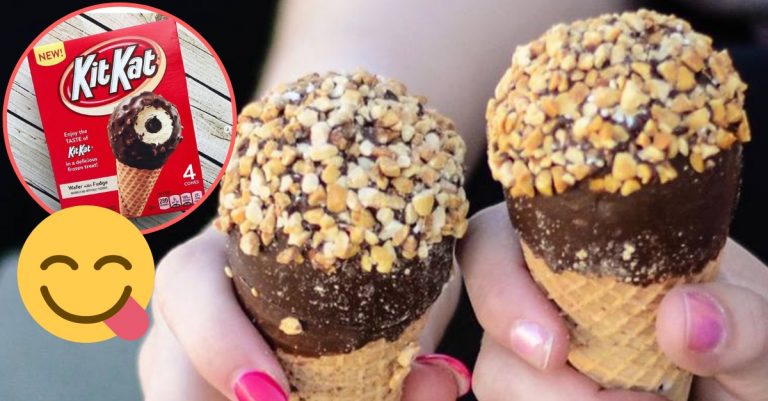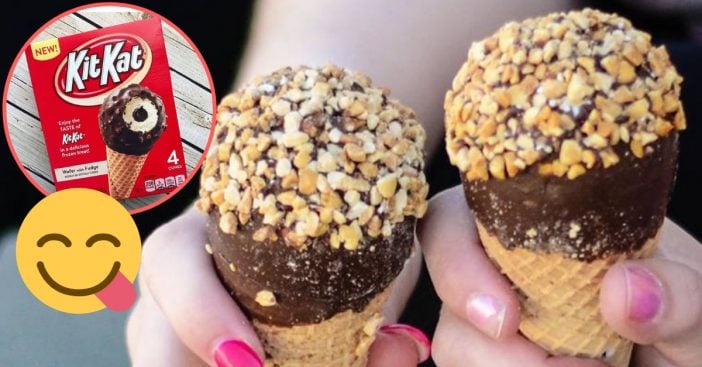 Do you love eating Drumsticks? We aren't talking about meat here, we are talking about those delicious ice cream cones with the chocolate in the bottom of the cone. Drumstick desserts were first introduced in 1928. They were acquired by Nestle company in 1991 and are now sold around the world in many different flavors. They were advertised in America as "the great American sundae cone".
Now, Kit Kat Drumsticks are coming to your freezer section and we are so excited to get our hands on some! For Kit Kat lovers, this is amazing news. Over the years, there have been different varieties of Drumsticks, but using Kit Kats is very new for Drumsticks. It sounds really delicious! What versions of Drumsticks have you tried?
Find Out More About The New Kit Kat Drumsticks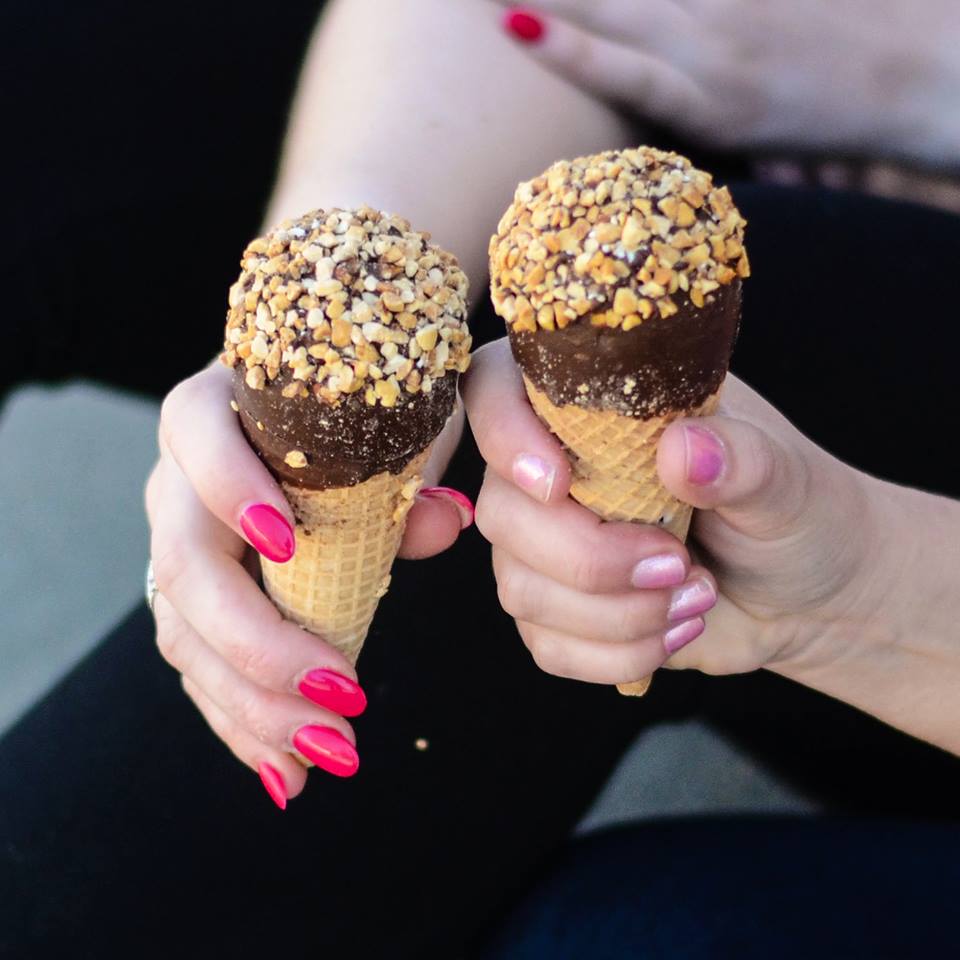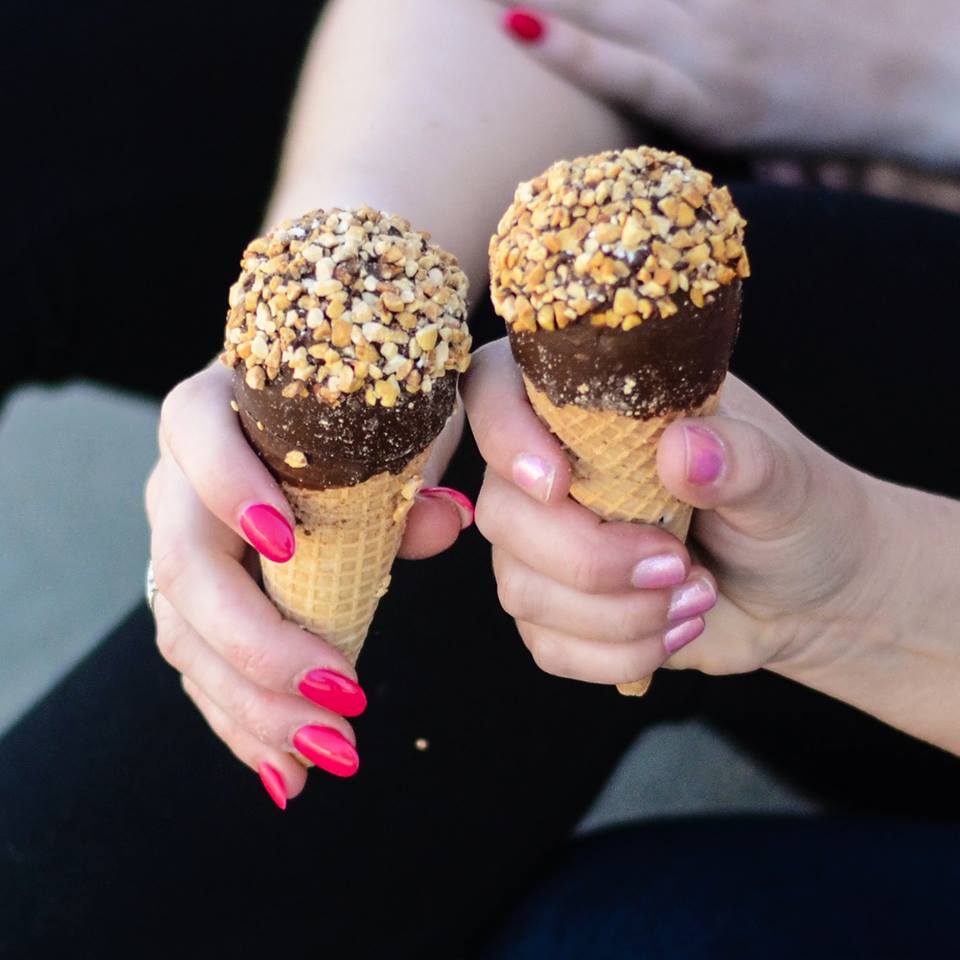 The classic Drumstick that you probably know and love has vanilla ice cream in a cone. The ice cream is covered with a chocolate shell and sometimes coated in roasted peanuts. There is also a piece of delicious chocolate in the bottom of the cone. There also may be a treat like caramel in the center of the ice cream, depending on the version.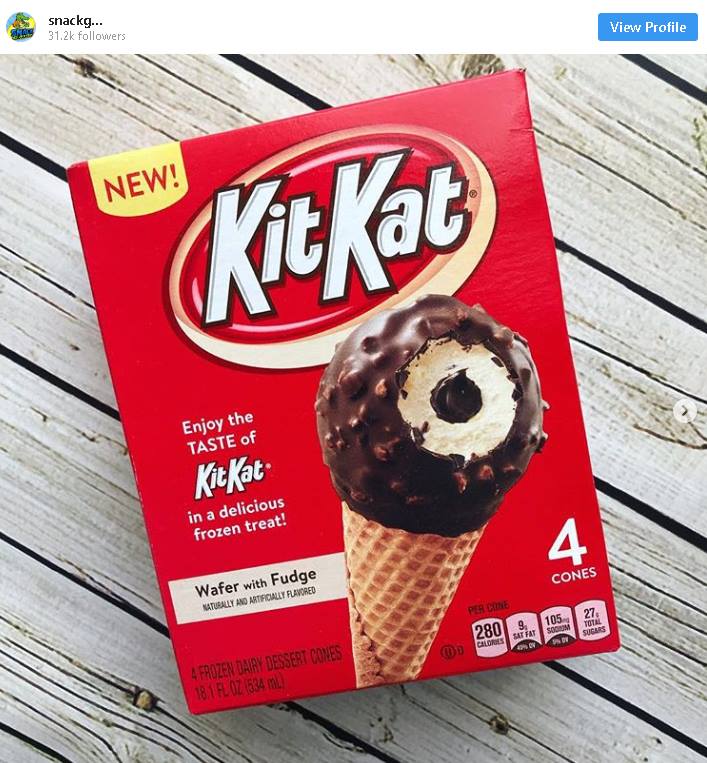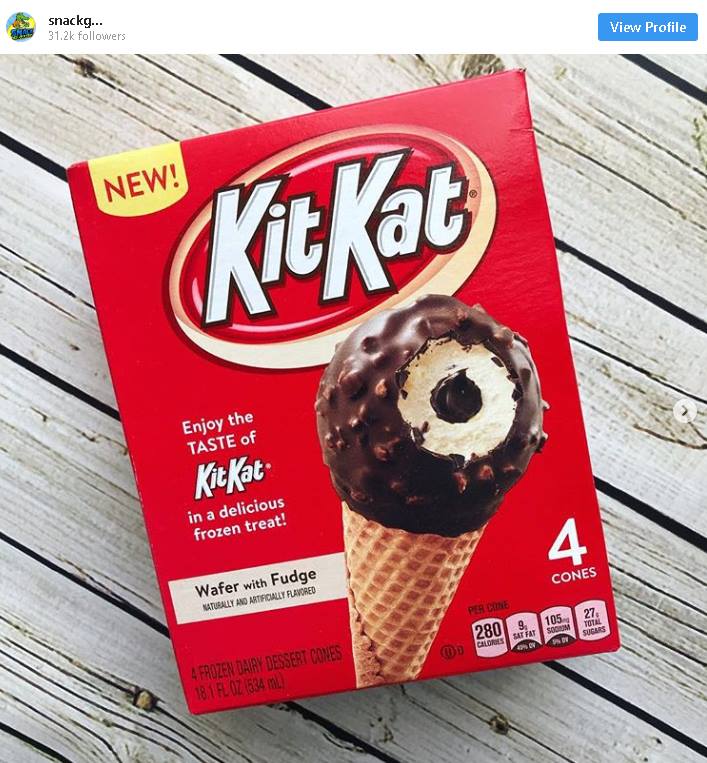 The Kit Kat Drumstick will, of course, have those wafer pieces covered in chocolate. It also has a fudge center and of course, that chocolate piece in the bottom of the cone. They couldn't get rid of that, could they? 
Where You Can Buy Them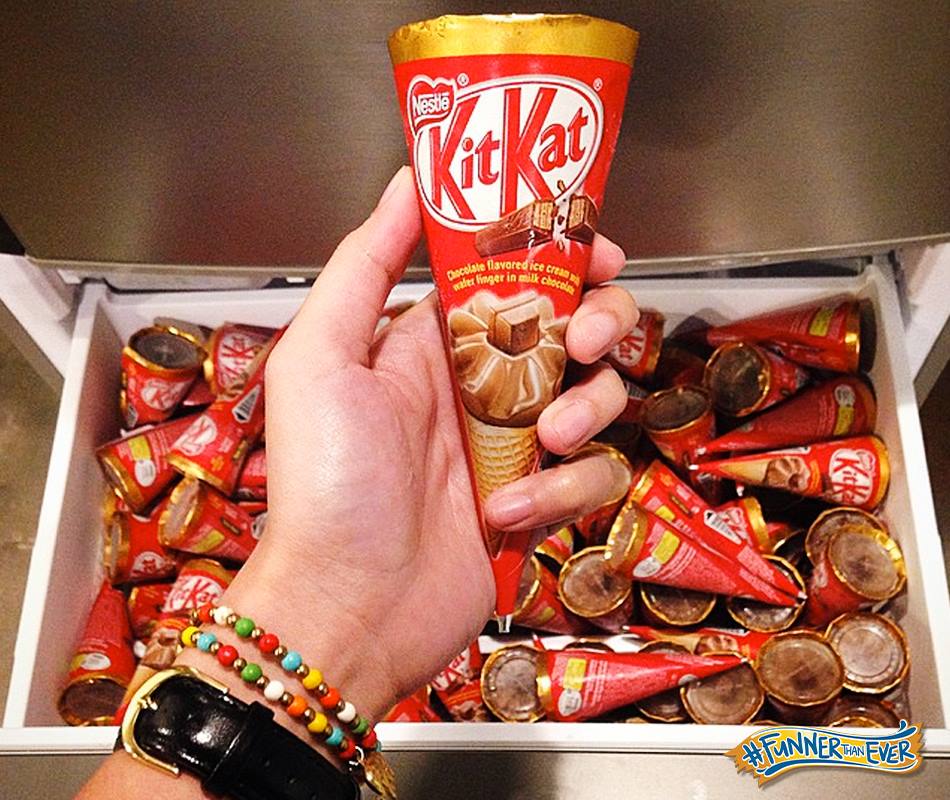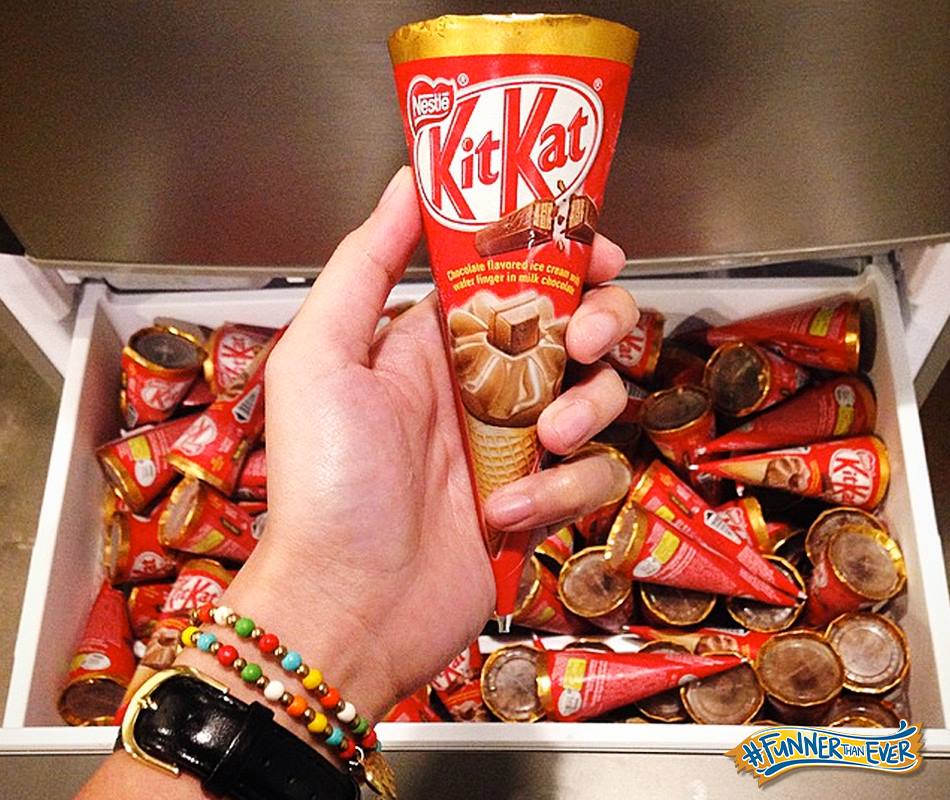 The Kit Kat Drumsticks come in a box of four and is currently available at Kroger. They will likely roll out to grocery stores nationwide, but for now, check out your local Kroger and see if you can snag some! It is always a good time for ice cream, even in these frigid temperatures. Will you check out your local Kroger and purchase Kit Kat Drumsticks? Or do you not like these Drumsticks or Kit Kats? What other candy bar flavors would you love to see merge with Drumsticks ice cream?
If you enjoyed this article, please SHARE with your friends and family who would absolutely love to try these Kit Kat Drumsticks! If you've tried them, let us know how they taste! We can't wait to try one of these yummy ice cream cones.
Check out an old commercial for Drumstick ice cream cones. Do you remember seeing this commercial on television?