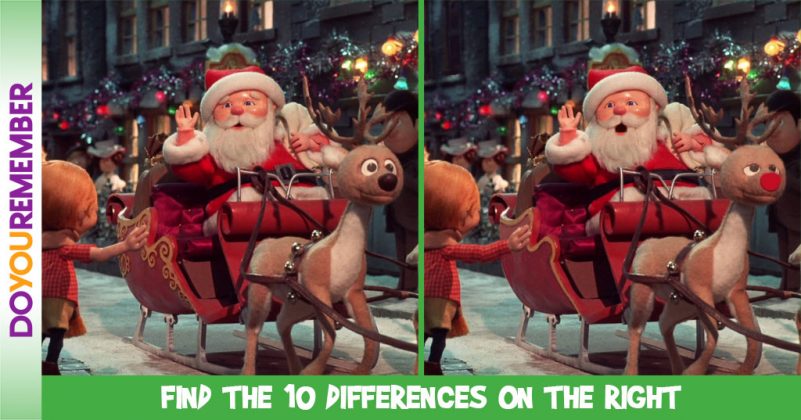 The year Without a Santa Clause is a heart-warming film about learning to believe again. When Santa begins to feel that people have stopped believing in Santa Claus, he decides not to deliver any presents. Instead, he leaves it to his elves, Jingle and Jangle to show him that people still believe in Santa. The elves journey to Southtown with the reindeer, Vixen, to try and save the day. However, it seems like their mission is going to be a lot more difficult than they anticipated. Vixen is sent to a dog pound, and will only be sent free by the Mayor if the elves can fulfill his request: make it snow in Southtown on Christmas.
Mrs. Claus comes to the rescue, and works to try and make it snow in time. She asks the Miser bros for help, but they are unable to settle the argument. So, Mother Nature steps in to make the compromise. Santa decided to visit Southtown, disguised as a normal citizen of the town. He sees that the joy and spirit of Christmas are still alive, after discovering that all of the children have made him presents. And in the end, Santa Claus puts on his famous suit, and sets out to bring the world the gift of Christmas.
Check out the famous song from the film, entitled, "I believe in Santa Claus". Santa sings this with Mr. Thistlewhite, after Iggy says that he does not believe anymore. Iggy's belief in Santa grows as the movie progresses, and he learns to love Christmas after all! He even helps the other children make Santa presents.

SEE IF YOU GOT ALL OF THEM
1. The Back Window's Lights are Out
2. The Woman in the White Hat has been Duplicated
3. The Little Girl Waving Now has Long Sleeves
4. The Sleigh's Ornaments are Gone
5. Santa's Eyebrows are Gone
6. Santa's Mouth is Open
7. Santa's Belt Buckle is Missing
8. One of the Reindeer's Bell is Gone
9. The Reindeer's Eyes are Closing
10. Reindeer's Nose is Red