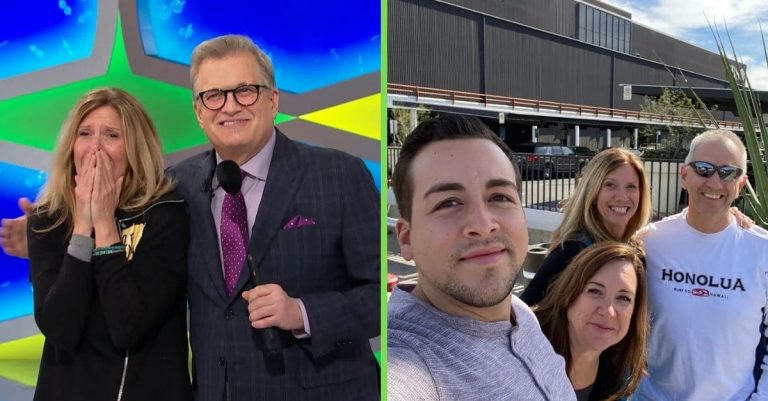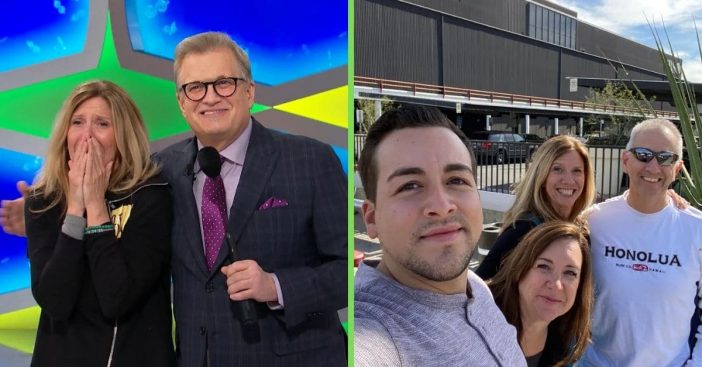 When you're a flight attendant, work takes you all over the country. But even with constantly changing scenery, there's a degree of repetition and expectations set. All that completely changed for Debra Field during a trip from New Jersey to Los Angeles, where she became a game show contestant.
This year started out rough for a lot of people and the situation only grew more chaotic as the months went on. But Field got a slight reprieve earlier this year when a passenger gave her the surprise of a lifetime. Her plans to catch up on sleep and visit downtown during the layover got pleasantly derailed. All it took was one man saying, "Well, I have tickets to The Price Is Right."
From flight attendant to game show contestant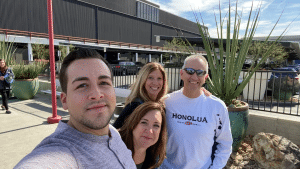 "When I got on the plane, there was a man working in business class and he came up to me and he said, 'My name is Paul. What's your name?'" Field explained. "I said, I'm Debbie.' He said, 'Well, do you have plans for our layover in Los Angeles?' I said I was just going to catch up on some sleep, take a walk downtown and check out some stuff." That's when Paul broke out some thrilling news. "Then he goes, 'Well, I have tickets to The Price Is Right."
RELATED: This Guy Figured Out 'The Price Is Right' Algorithm And Made Them Change The Whole Show
Together, USA Today reports, the duo also recruited another crew member and pilot to attend that day's show. This actually ended up creating the perfect atmosphere for a particularly enjoyable experience. It also served as a reminder to anticipate good things even in the darkest of moments. In Field's words, "It makes you appreciate the job when you have to deal with hard days or hard passengers, the days that you just think 'I can never do this again.' And then you do something like going to The Price Is Right and the next day on the plane, this giddiness, this excitement." She could not reveal how she did on the show before Thursday's air date, but she already felt like a winner anyway.
The atmosphere was everything she could hope for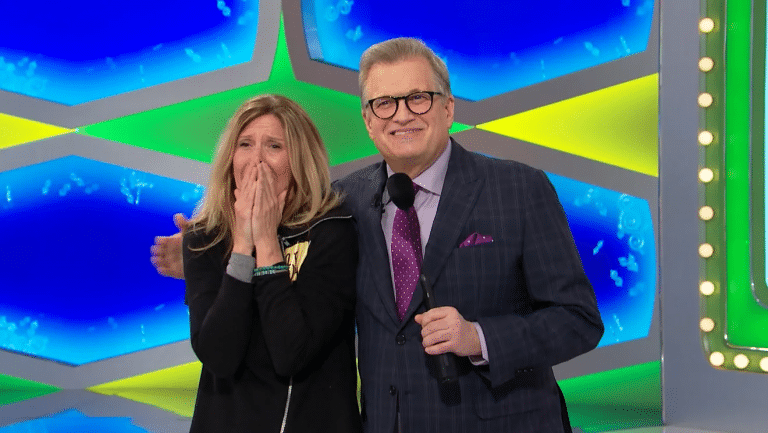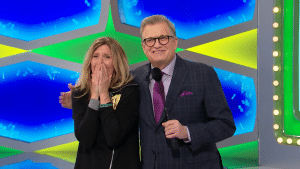 Playing among friends ended up making this experience a particularly enjoyable experience for the unexpected contestant. The flight attendant is no stranger to interesting tales, even through some really trying times. But this experience stood out. "I had gone 20 years ago when I was on my way back on my honeymoon, and we had a really good time. But for some reason, this was so different," Field admitted. "Just being with friends and no pressure and meeting everyone. Everyone was so happy to work there. They make a really, really fun experience." She also bonded with those she knew and those she did not, finding enjoyable company among other audience members.
And host Drew Carey brought a smile to everyone's faces. "During the commercial breaks. Drew Carey had to be one of the most personable people. I couldn't believe it. I don't know what I thought he was going to be like, but he never left." She went on, "He was always a part of the community. He asked questions, he answered questions. He laughed and joked." 2020 has presented a lot of hurdles for Field. She lost her house, so she and her children moved in with her parents. Having this opportunity to be a The Price is Right contestant gave everyone some excitement. Field kept that in mind while in LA. "So the whole time it felt like no matter what happened, if I was on the show, even if they got a glimpse of me in the audience, my parents and my kids would be excited about it and that's what kept carrying me through the whole experience."