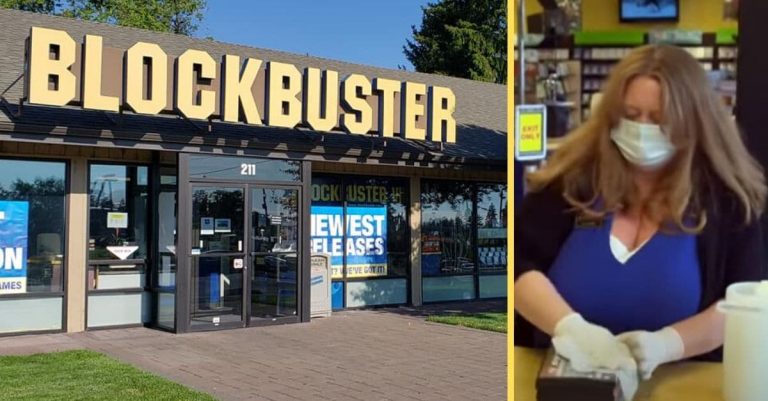 At its peak, Blockbuster Video had 9,000 stores across the United States. The video rental store was very popular in the '90s and '00s. However, after more and more videos became available at home and on streaming services, the business ultimately failed.
These days, there is only one Blockbuster left and it is located in Bend, Oregon. Blockbuster's manager and assistant manager recently talked to Inside Edition about how they are handling things during the coronavirus pandemic. They plan to weather the storm.
The last Blockbuster is still open during the coronavirus pandemic
General manager Sandi Harding says in the video below, "We've faced many challenges over the years, and we've managed to muddle through, and we will this one too." She talked about what the store is doing to keep customers safe and keep the business open during these tough times.
RELATED: There Is Now Only One Blockbuster Left In The United States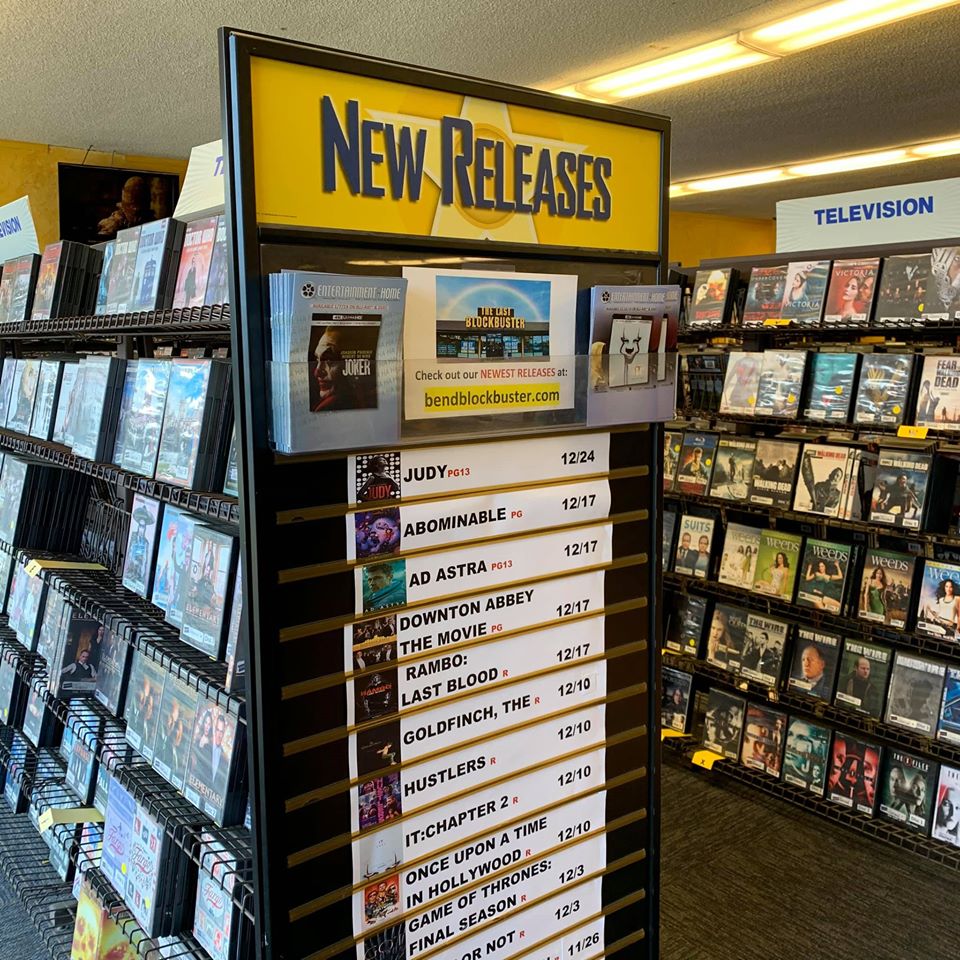 All of the employees wear gloves and masks while working. Each video is wiped down with a disinfectant wipe before leaving and upon entering the store. They changed up the layout of the store to allow a one way in and one way out. In addition, only 10 people are allowed inside at a time.
For those who want to rent a movie but don't want to go inside, the last Blockbuster is also now offering curbside pickup. They will hand you a DVD in a ziplock bag right to your car.
The most popular rentals right now? They said Contagion and Outbreak. Interesting! Watch the entire interview below: