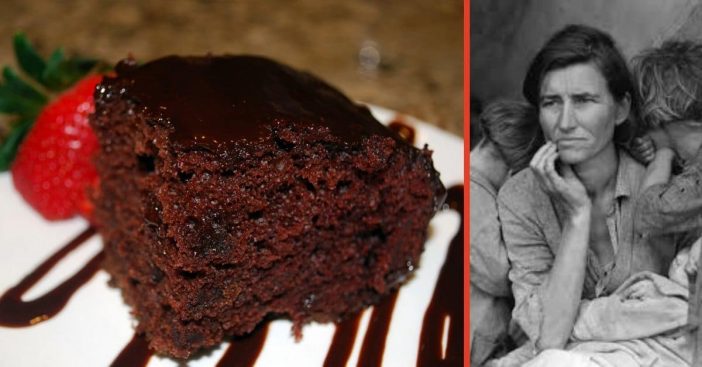 If you find yourself out of eggs, milk, and butter but want to make a cake, no problem! There is a cake that was very popular in the Depression-era, aptly named depression cake. It is made with only a few simple and cheap ingredients but is downright delicious. The recipe is making rounds again as many people stay at home during the coronavirus pandemic. In addition, many grocery stores are running out of staples like milk and eggs.
The recipe got its name from the Great Depression. This was when rations were limited and people had to get creative with their recipes. These cakes are basically made with substitutions to ingredients like milk, butter, and eggs. Luckily, it is really simple to make. Why not try it for dessert tonight?
Depression cake recipe
Gather your ingredients. You'll need 1 1/2 cups of all-purpose flour, one cup of sugar, 1/4 cup of unsweetened cocoa powder, one teaspoon of baking soda, one teaspoon of salt, one tablespoon of white or apple cider vinegar, one teaspoon of vanilla extract, six tablespoons of vegetable oil and one cup of cooled brewed coffee or water. You can also add chocolate chips and top the cake with anything you'd like!
RELATED: Make Pizza In The Slow Cooker And Other Delicious '70s Recipes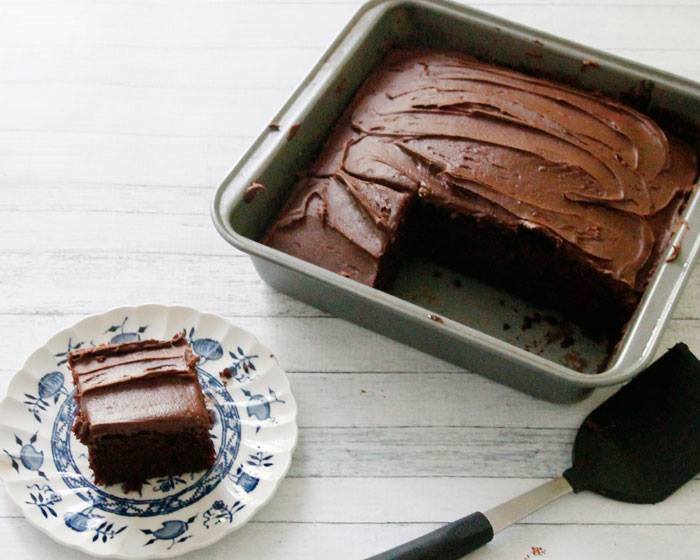 Next, preheat your oven to 375 degrees Fahrenheit and grease your pan. Get a mixing bowl and mix flour, cocoa powder, baking soda, sugar, and salt. Poke three holes into the mixture and pour the vanilla, vinegar, and oil into each hole. Add your coffee or water and stir until well blended. Add to the pan and bake for about 35 minutes.
Relax if it isn't perfect. If it's a little runny, serve it as pudding! If it is little overcooked, serve it with whipped cream or ice cream. Watch another recipe variation below: