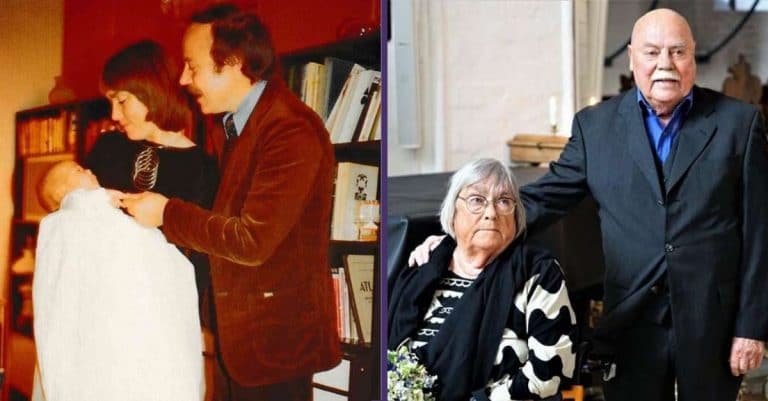 In the midst of the coronavirus pandemic, Kjeld Preisler, 82, and Lotte Preisler, 75 got married in front of a sea of empty church pews. Exactly 55 years prior to that moment on April 3, 1965, they originally said "I do" for the first time at the same church. However, at the time, the marriage didn't last.
While they had four children together and owned a pottery business selling ceramics, a series of hardships would come up that ultimately led to their divorce in 1989. The hardships began when Kjeld was in the intensive care unit battling cancer, and as a result, their business also began to fail. Then, when things began looking up, their home burned to the ground.
Kjeld and Lotte Presiler get married again
"There is a limit to how much people can take and how much hardship they can endure. At some point, the shared pain between them got to be too much, and they decided to part ways." says their son Simon Preisler. However, being apart was not easy for them, and they would gradually make their way back to one another.
RELATED: Ten Moments When Wedding Photographers Knew The Couple Would End Up Divorced
"I couldn't find myself without her," Kjeld says, and she felt the same. However, even as they found their way back to one another, the obstacles and hardships didn't stop. Lotte endured declining health and in 2009, complications from a ruptured appendix would leave her permanently in a wheelchair. Now, in the wake of an ongoing pandemic with no end in sight, they are being tested once again.
With the coronavirus in sight, there is no time like the present
"They knew the virus could be lethal to both of them, and the risk of either of them leaving this world without officially becoming husband and wife was something they could not accept," their son says. They decided to get married again.
So, Kjeld would muster up the courage once again, many years later, to propose to Lotte. "Even in my old age, I managed to get back on my feet again after kneeling down," he says. Kjeld adds that "the virus made me realize that the time was now," in terms of hoping to remarry his lifelong love. So, after the proposal, Lotte obviously said 'yes,' and they immediately called the priest to schedule a private ceremony. "I cried the whole time," Lotte says. "I was so moved by the ability to mark this occasion during such a difficult time." Just more proof that those who are meant to be will always find their ways back to each other!