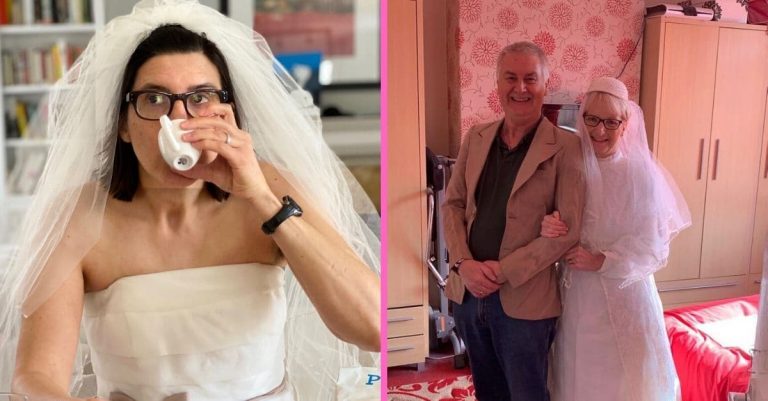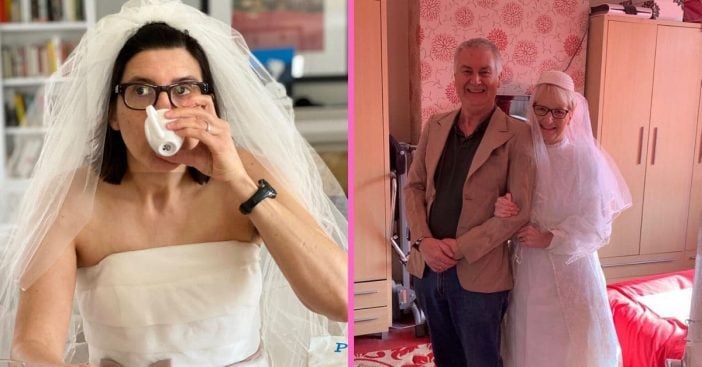 One mother found a way to mix up things at home. She said that her kids asked if she would get out her wedding dress and wear it around the house. Since there was nothing else to do, she figured why not! An author named Curtis Sittenfeld wore her wedding dress at home and shared the photo on Twitter.
She captioned the photo, "Social distancing Day 12: Today my kids wanted me to wear my wedding dress at lunch & I couldn't think of a reason not to." This led to many other women getting out their dresses and wearing them around the house!
People are wearing their wedding dresses at home while social distancing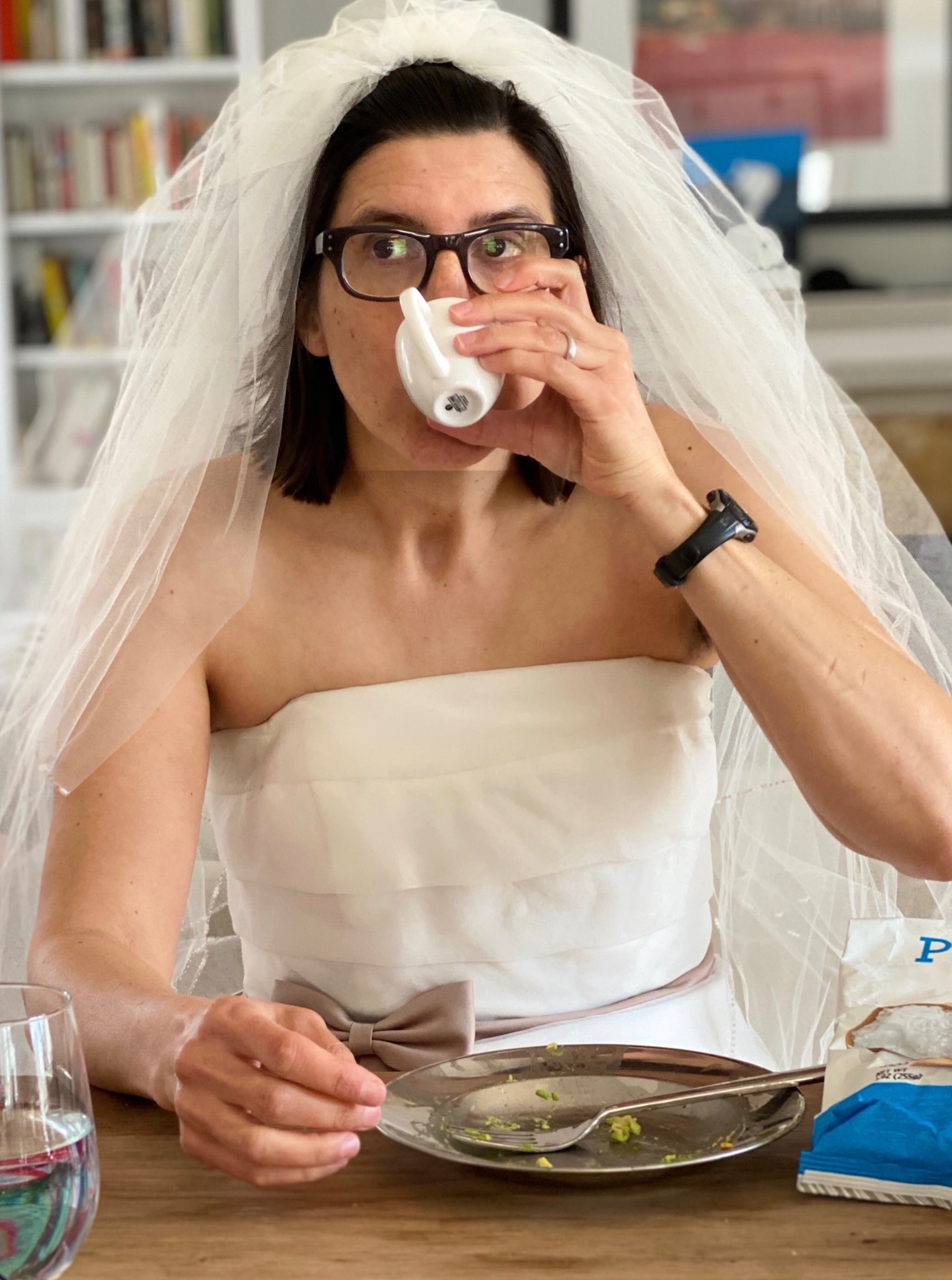 She later said, "I'm glad at such a difficult time the image was a small thing that made people on Twitter smile." She enjoyed seeing the photos of other women wearing their wedding dress at home doing seemingly normal things!
RELATED: Wedding Dress Parties Are Now A Trend So Wives Can Wear Their Dresses Again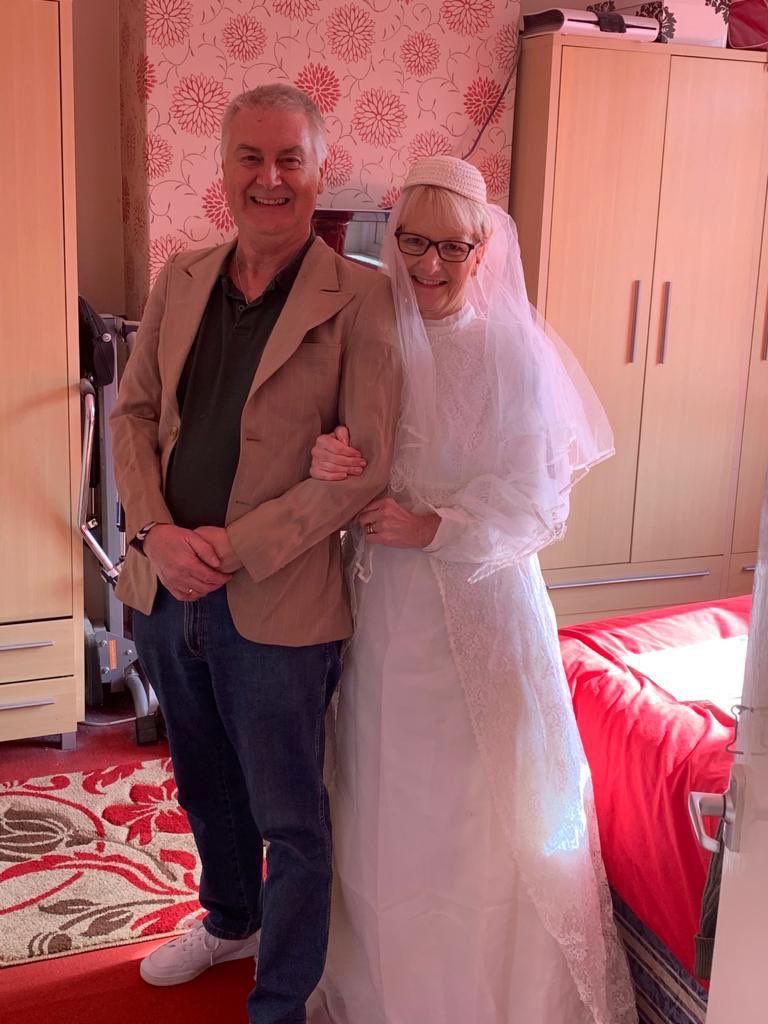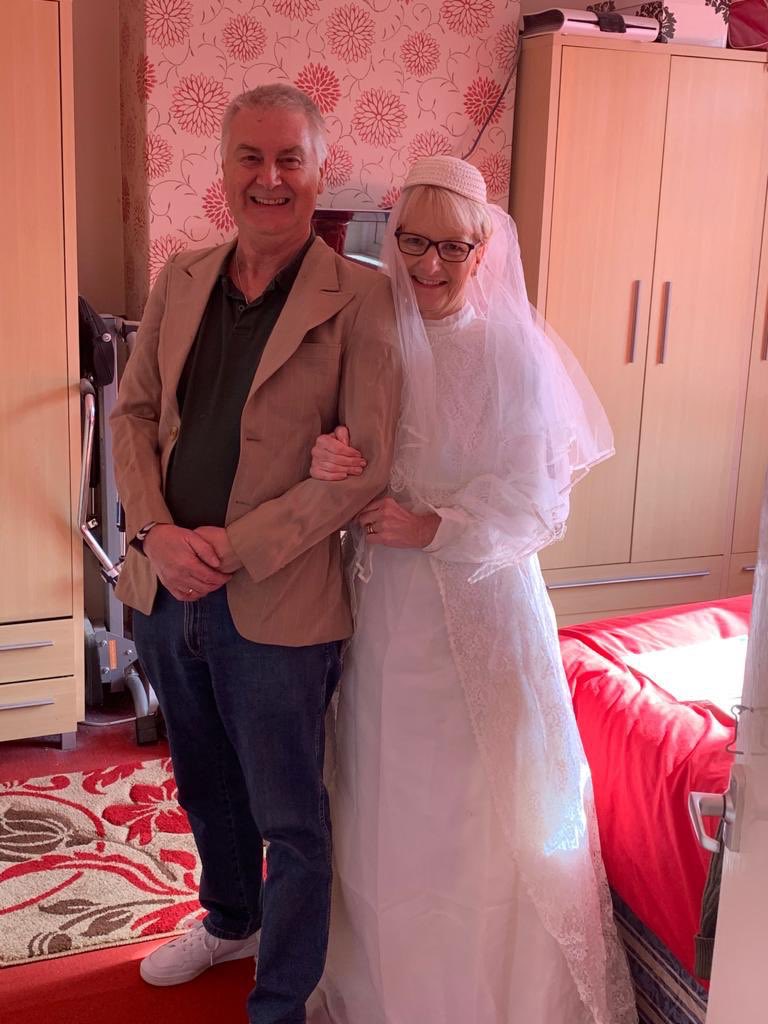 One woman posted a photo and said she wore her wedding dress at work! It seems no one else was at the office, so why not? She wrote, "Me either…alone at work."
Others liked the challenge of getting all dressed up after days of being in sweatpants. Another Twitter user wrote, "Ok. Day 10 in sweats. Time to up my game. And you can only imagine the wardrobe malfunction 38 years later ❤️"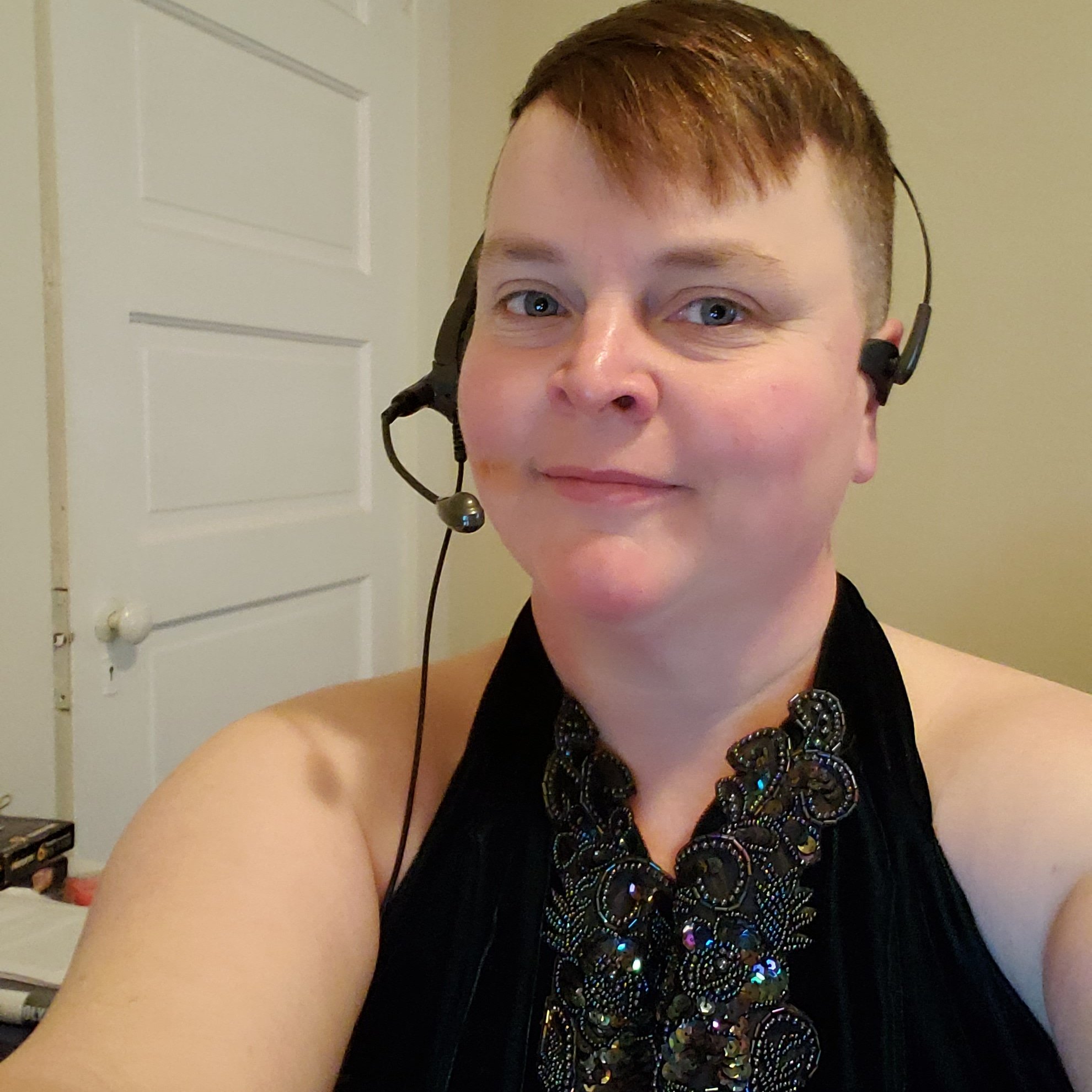 Others got their husbands in on this too! Someone wrote, "Me and hubby decided to try our 42-year-old wedding outfits on last week – just for fun 🤣 mine still fits!!!" How adorable do they look?
Some moms are letting their kids dress up in their wedding dress and accessories for fun! I remember doing this as a kid. For those who aren't married, they are still getting in on the fun. One Twitter user wrote, "I wore my 25-year-old prom dress for a staff meeting yesterday." Would you do this?
RELATED: Thrifty Bride Continues To Wear $365 Wedding Dress In Public