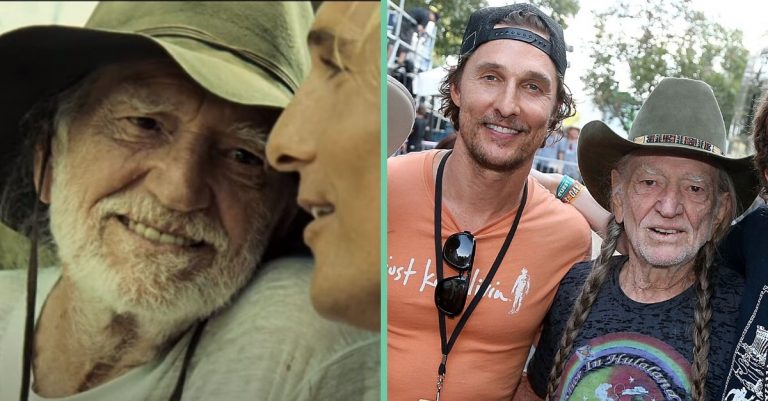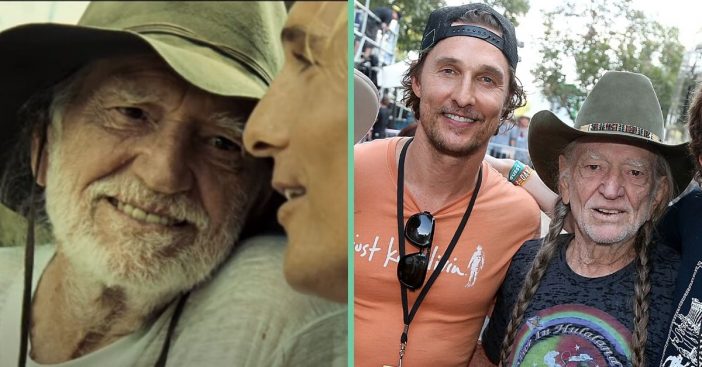 Yesterday Willie Nelson hosted a virtual variety hour. Many celebrities popped in from their homes to wish Willie Nelson a happy birthday, including Matthew McConaughey. Willie will turn 87 on April 29th. The broadcast was meant to celebrate the unofficial weed holiday of 4/20 and benefit the Last Prisoner Project.
The broadcast had several technical difficulties, which Willie's son Lukas blamed on "his highness." Willie also admitted they didn't know what they were doing. Either way, fans were happy to check in on Willie, his family, and friends during the broadcast.
Matthew wished Willie Nelson a Happy Birthday on 4/20
Matthew McConaughey popped in to say Happy Birthday to his friend. Willie and Matthew appeared in the movie Surfer, Dude together in 2008. Matthew shared a quick video message celebrating Willie's "next time around the sun."
RELATED: Willie Nelson Is Turning 87 This Month And Hosting Virtual Variety Show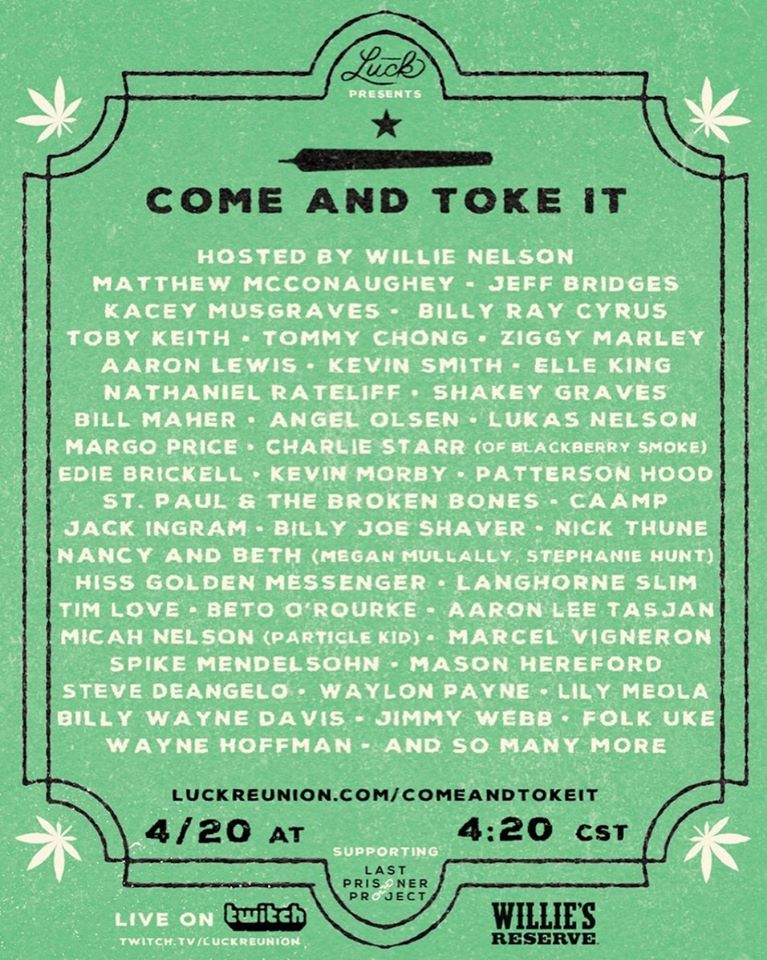 Other celebrities who joined Willie's broadcast were Kacey Musgraves, Jeff Bridges, Jeff Ross, Ziggy Marley, Bill Maher, Jack Johnson, Tommy Chong, and more. It seemed like they were all having a good time and a great 4/20! Did you catch the special live?
In conclusion, watch the scene of Matthew and Willie in Surfer, Dude below: