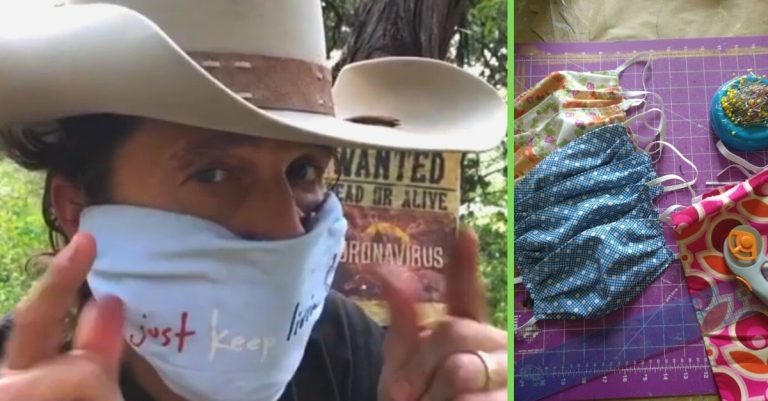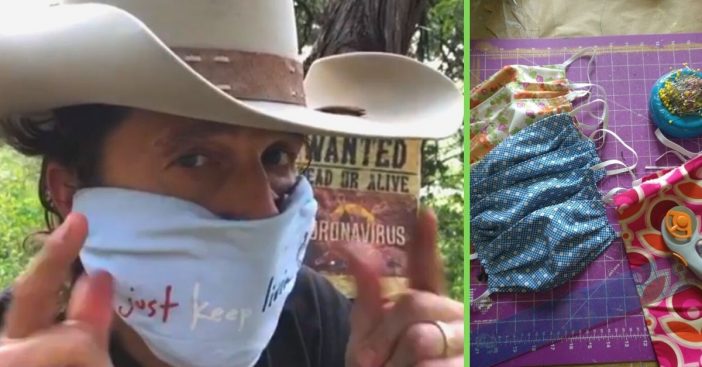 Recently, health officials advised citizens to cover their faces when going out to combat the coronavirus. But they also want doctors to have important personal protective equipment (PPE). So, people are using what they can and improvising the rest. To help out, Matthew McConaughey has donned the role of Bobby Bandito to make a tutorial teaching everyone how to make their own face mask.
McConaughey took to his many social media platforms to share the video, which is about a minute long. He fills those 60 seconds with excellent taste of Western flair. And where would a catchy, informative video be without some rhyming, is that alright alright alright?
Bobby Bandito has a face mask tutorial for you
https://www.instagram.com/p/B-7Dggbge-u/?utm_source=ig_web_copy_link
For these posts, Matthew McConaughey was less himself and more Bobby Bandito, the bountyhunter alter ego. During the video, he outlines how to make a face mask to cover their mouths in style. While it is important for doctors to have specific PPE like N95 masks, civilians can construct their own gear like in the video.
RELATED: Here's How Nostalgia Can Help You Cope During The Coronavirus Pandemic
To really get viewers to act, McConaughey (or Bobby Bandito) issued a call to action. He wanted to see everyone's own cool "bandit bandanas," so they should share it online like he did, following instructions all the while. A lot of the materials are pretty easy to come by (for the moment). All it requires is a coffee filter, bandana, and rubber bands.
Matthew McConaughey is still spreading the message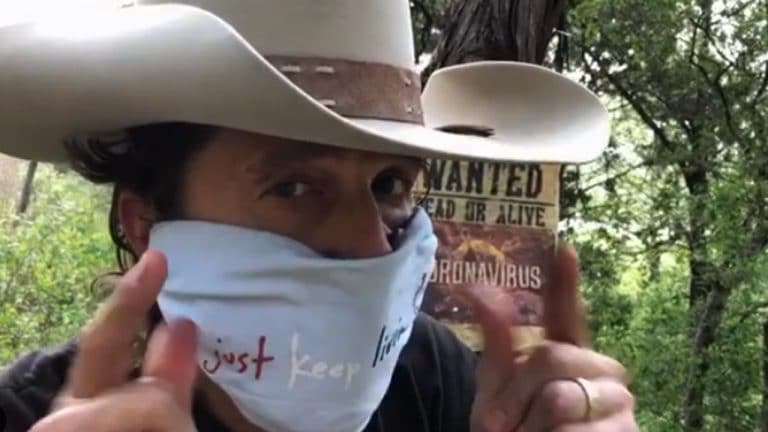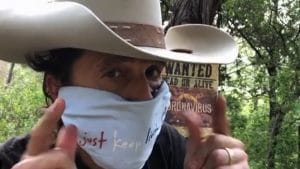 This video follows a trend by McConaughey, who Fox reports has been hunkered down following social distancing protocol. Before this, he issued a PSA, calling followers to action in a different way. "Staying home is not a retreat, it's the most brave and aggressive weapon we have against this enemy," he explained via Twitter.
He went on, "Because, when we do stay at home, we prevent overwhelming our hospitals while buying time for our scientists to find the vaccine." The caption, "war with a virus," echoes the sentiments shared in his video: everyone has a role in combating COVID-19. For him, he feels that means for people to #stayhome.
war with a virus #stayhome pic.twitter.com/zE7AdLij5x

— Matthew McConaughey (@McConaughey) March 30, 2020