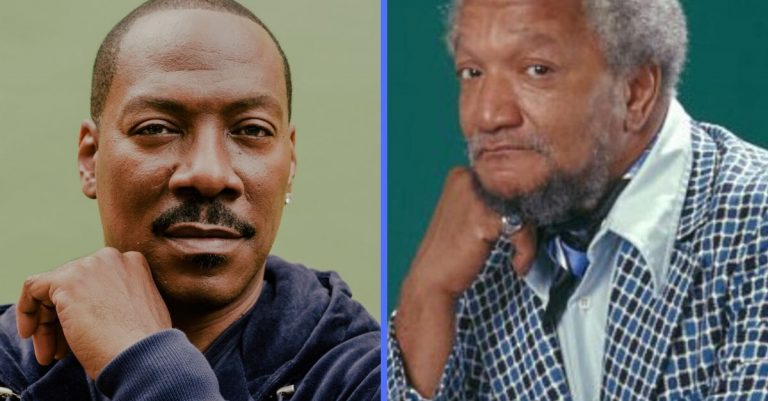 Unfortunately, success does not guarantee wealth. A lot of factors can affect how much money someone makes from utilizing their skills. Too often, artists get cheated despite all the famous content they make. Also, lifestyle choices can completely deplete all funds brought in. Comedian Redd Foxx, successful at bringing laughter, was not so skillful with his finances. So, after his death, Eddie Murphy stepped in to make sure he was properly honored.
Foxx easily brought laughter to people in his unorthodox way. But he also did not manage his finances well. Eventually, the IRS raided his property. They auctioned off his possessions to pay his taxes, but Murphy feels this also stemmed from a grudge of sorts. Out of respect and love for his friend, when it came time to honor his memory, Murphy stepped up.
Eddie Murphy and Redd Foxx had a deep friendship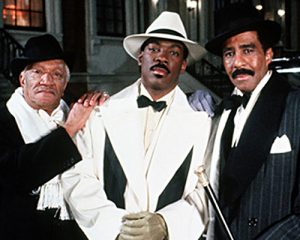 According to Amo Mia, Eddie Murphy and Red Foxx had a deep respect and friendship between them. Indeed, the outlet writes that Murphy considered Foxx to be a mentor to him. The two boast somewhat different styles. Foxx utilized raunchy humor that involved a lot of bodily functions usually reserved for the bathroom. But the two did come together for one particularly memorable title: Harlem Nights (1989).
RELATED: Eddie Murphy Holds Granddaughter Evie In Adorable Holiday Photo
Throughout his career, Eddie Murphy sprinkled in nods to Redd Foxx. He cited love as his reason for bringing up Foxx in Dolemite (1975). He explained this in an interview with Vanity Fair where he also opened up about his readiness to make sure Foxx got honored even after his death.
Foxx didn't have a penny to his name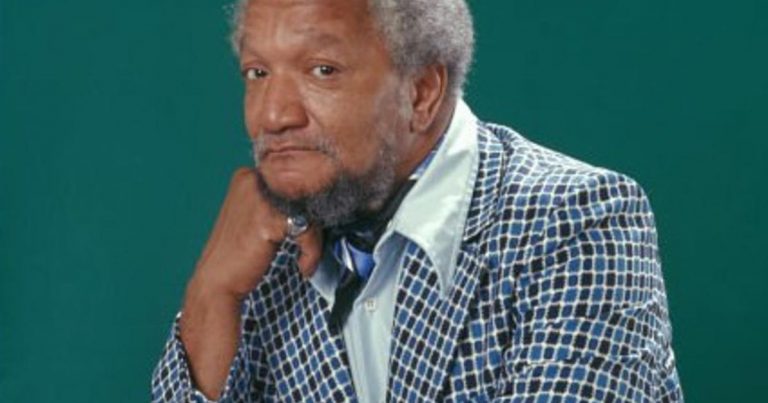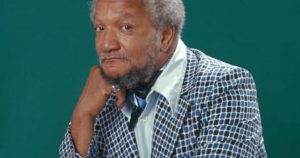 "Redd Foxx, I had to physically pay for his funeral, and buy his headstone, and do all that stuff," Murphy explained in the interview. Murphy could not make it to his old mentor's funeral because of other obligations that day. But he was present in a different way, covering the cost to give him a proper, respectful burial.
The need arose because even with a successful career, Red Foxx just did not have his finances in order. And, Amo Mia writes, when his wealth accumulated, his family members got stuck in debates over the money and how to pay his taxes. In the end, both men helped each other in powerful ways.