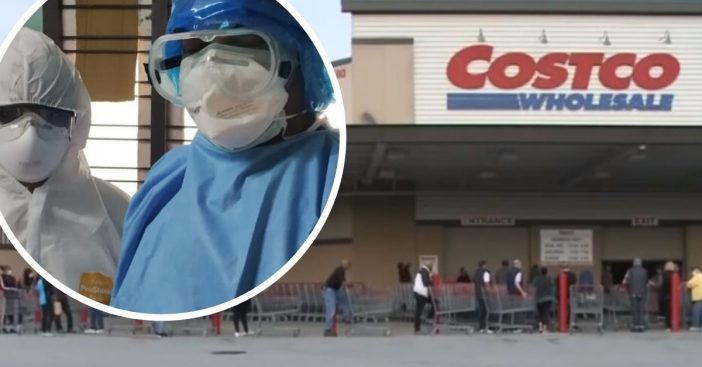 Costco recently announced they are limiting the number of members in the store at one time. 

In addition, they are now letting first responders and healthcare workers skip the line.

Many Costco locations are seeing extremely long wait times.
Costco recently started limiting the number of customers in the store at one time. They would only allow in about 30-40 people at a time. After this new rule, many Costco locations saw extremely long lines wrapped around the store outside. People are waiting for hours just to shop at their local Costco.
Costco decided to give first priority to first responders and other healthcare workers during this time. Healthcare workers, police officers, firefighters, paramedics, and other first responders can cut the line if they show proof of identification. What a great way to say thank you to those on the front lines fighting coronavirus!
Costco is letting healthcare workers and first responders cut the line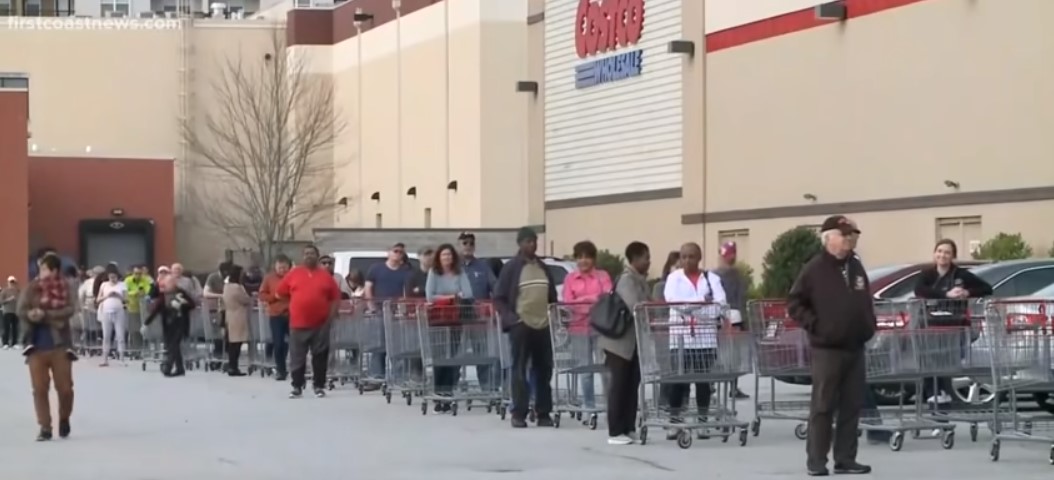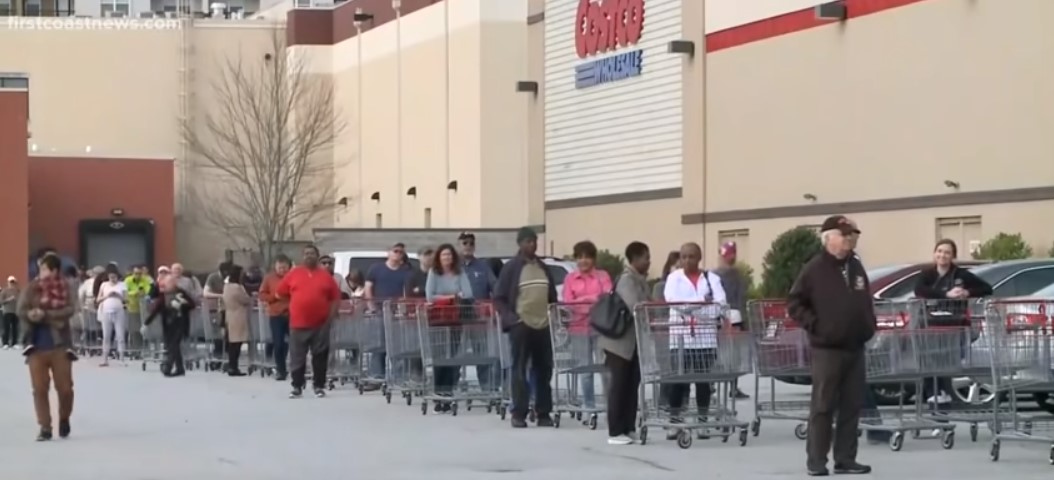 In addition, Costco is only allowed two people per membership card in the store at once. This is again, to cut down on the number of people in the store to protect its members and employees. They are also shortening their store hours to better protect employees and clean the store more effectively.
RELATED: Costco Closing Earlier And Limiting Number of Visits Per Membership Card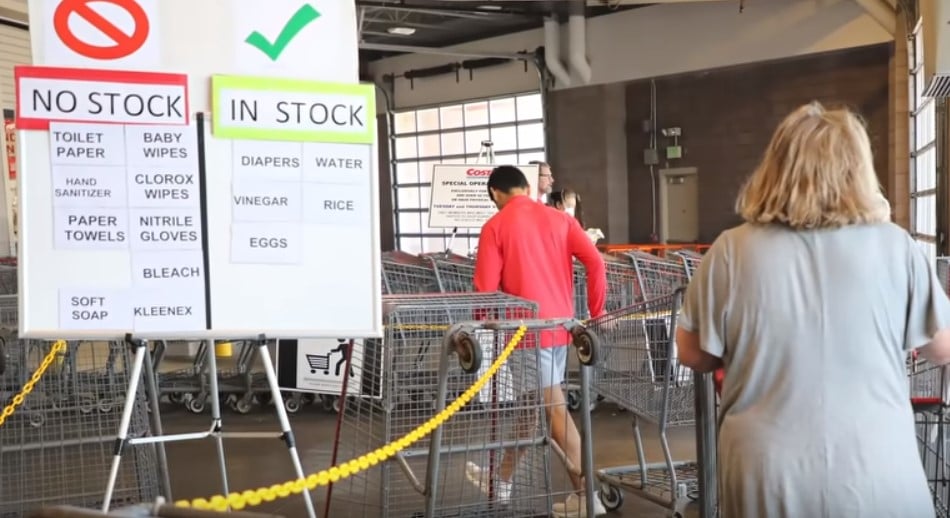 While stocks continue to plummet and many stores are struggling during the coronavirus pandemic, Costco's stock continues to rise. So many people are heading to the warehouse store to stock up on food and supplies so they don't have to go out as often. This means Costco is still making plenty of money.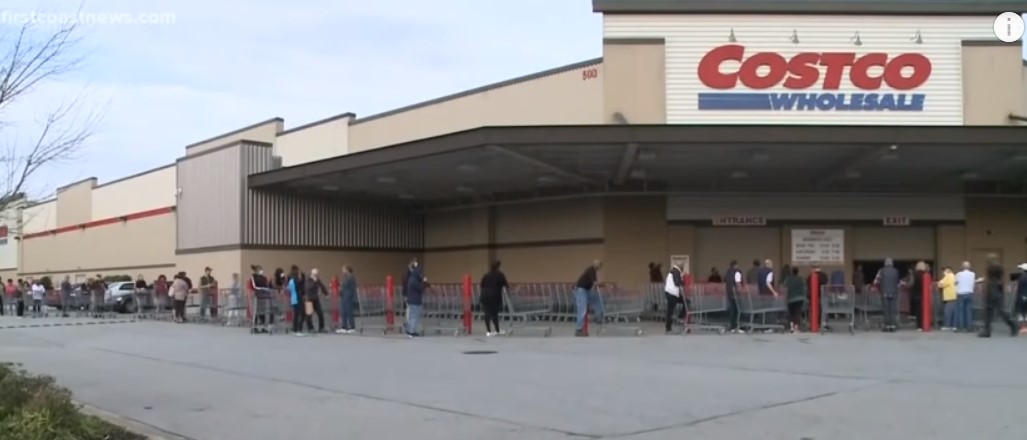 At the beginning of the coronavirus pandemic, many shoppers hoarded essential items such as toilet paper. To stop people from returning these items, Costco stopped accepting returns of items such as paper towels, toilet paper, rice, Clorox wipes, and more.