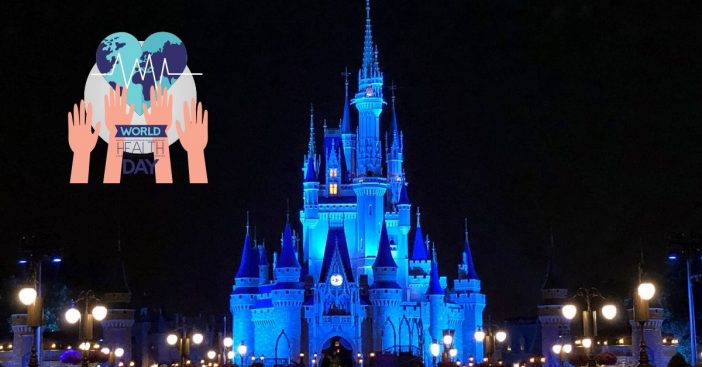 Even though Disney parks around the world are closed, they are still honoring those who are fighting coronavirus. Yesterday was World Health Day. In honor, many Disney theme parks decided to do something special to share gratitude to the frontline healthcare workers.
At Disney's Magic Kingdom in Florida, the famous Cinderella's Castle was lit up in blue. In addition, some cast members still keeping the park going are still raising the American flag even though the park is empty.
Disney lit up Cinderella's Castle in blue to honor healthcare workers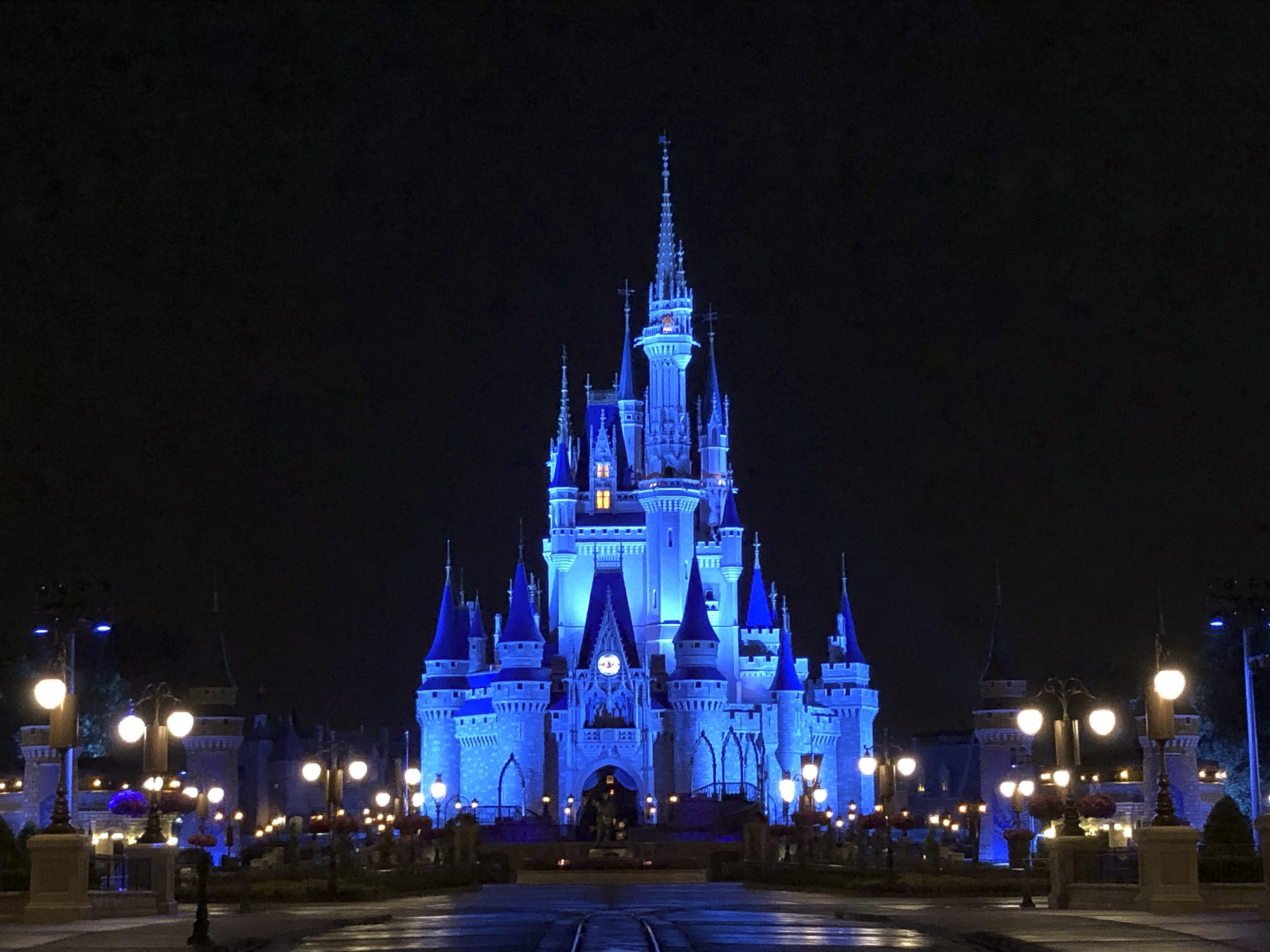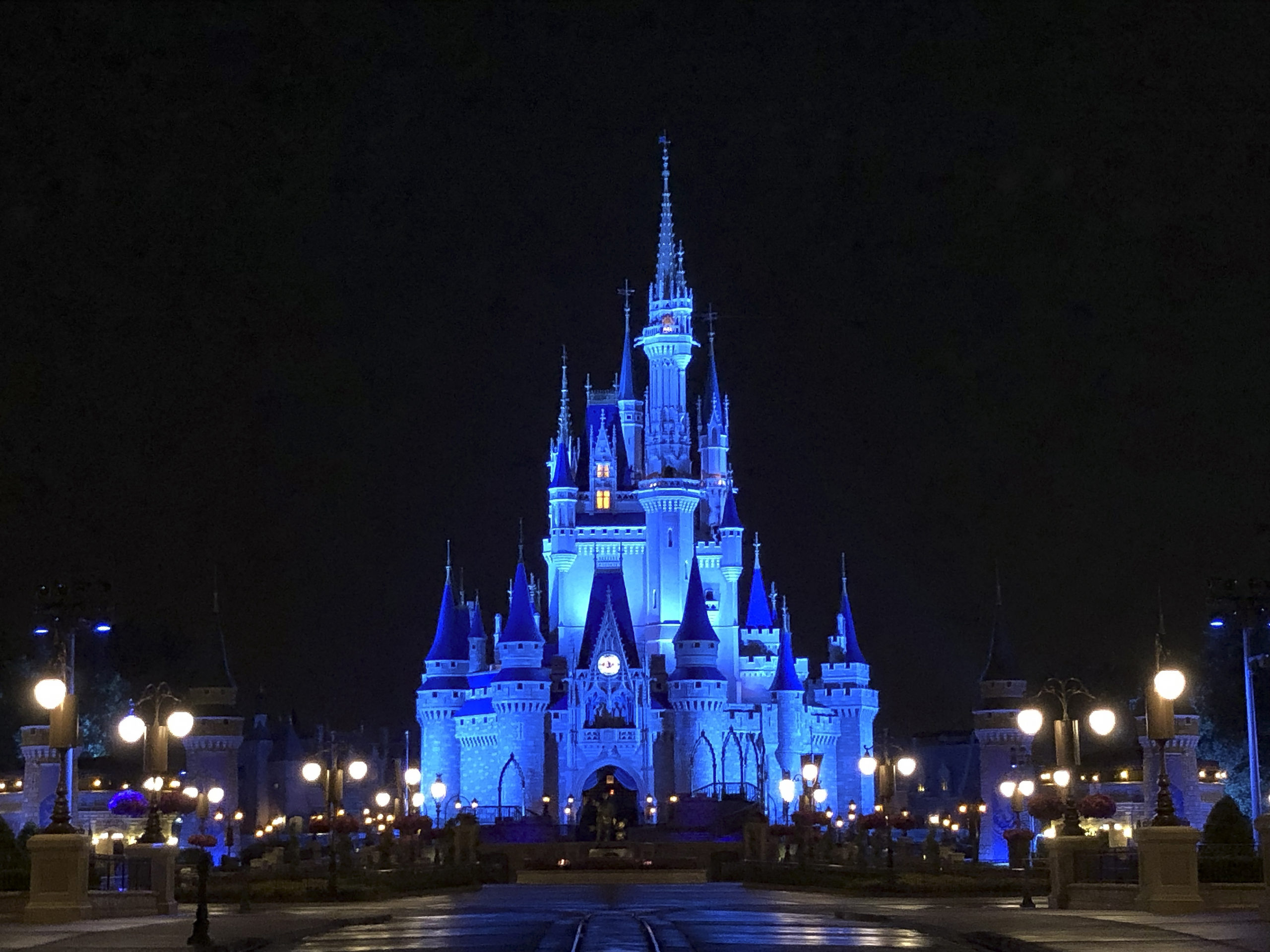 Around the world, other Disney theme parks shared gratitude as well. The Enchanted Storybook Castle at Shanghai Disney Resort lit up the words "thank you" in many languages on the castle. At Disneyland Paris, workers arranged flowers that said "Merci," which means thank you in French in front of the famous Sleeping Beauty Castle.
RELATED: Remember To Thank Grocery Store Employees, Nurses, Truck Drivers & More Right Now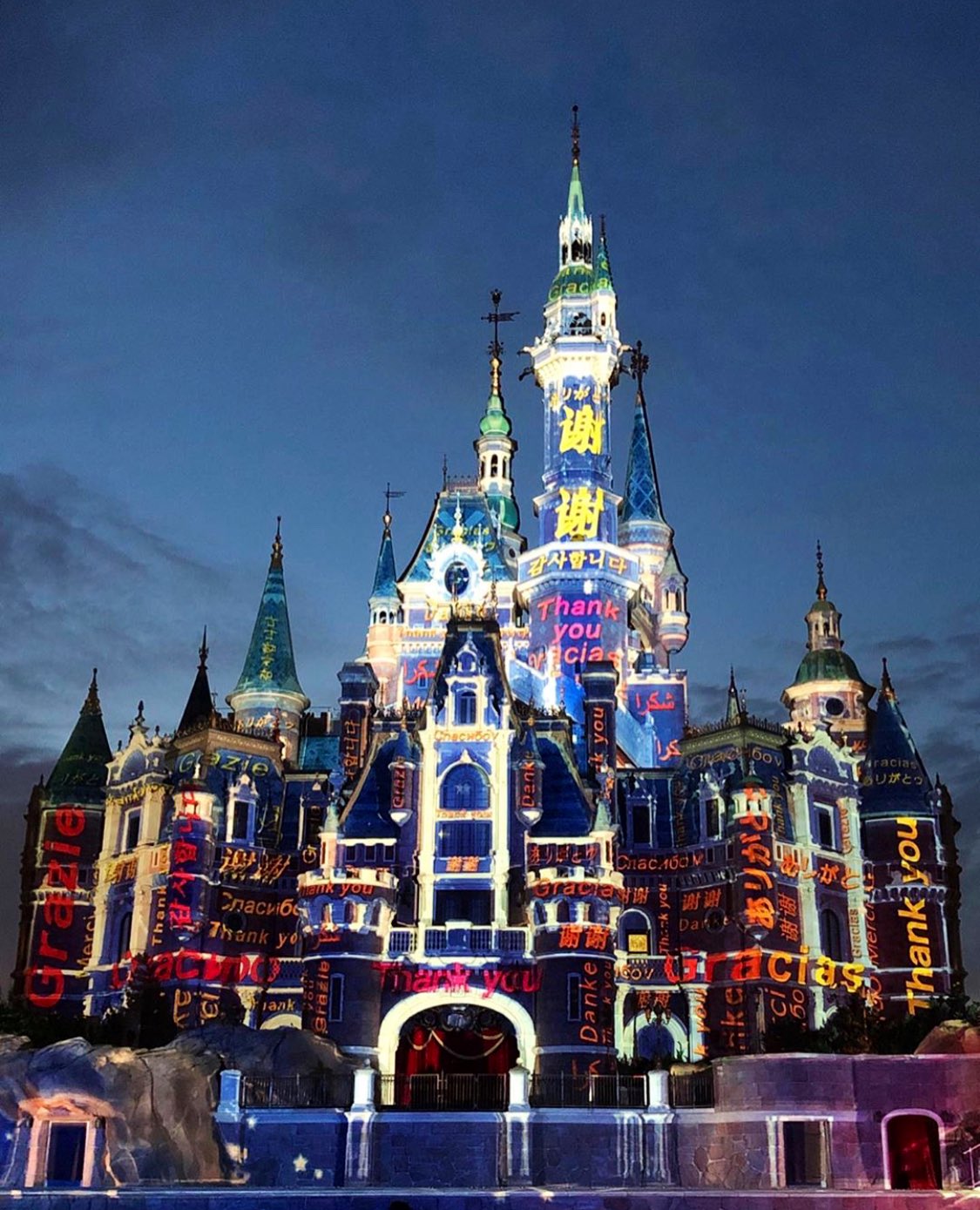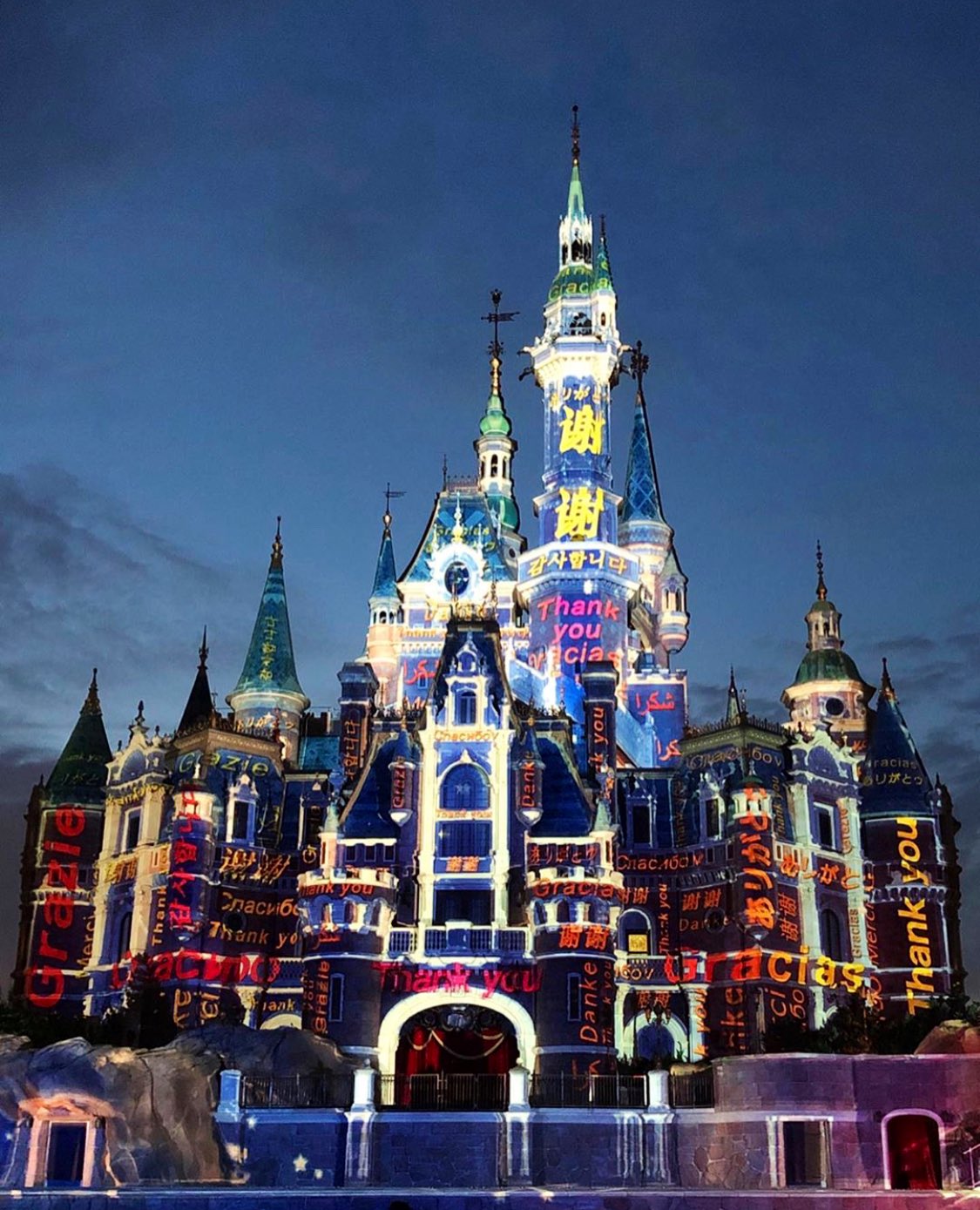 Lastly, workers at the Disney Resort & Spa Aulani in Oahu, Hawaii shared a message that says "mahalo," which also means thank you. It is so nice to see people and companies sharing gratitude and honoring those who are fighting coronavirus. Hopefully, our healthcare workers feel our gratitude for all that they do, especially now!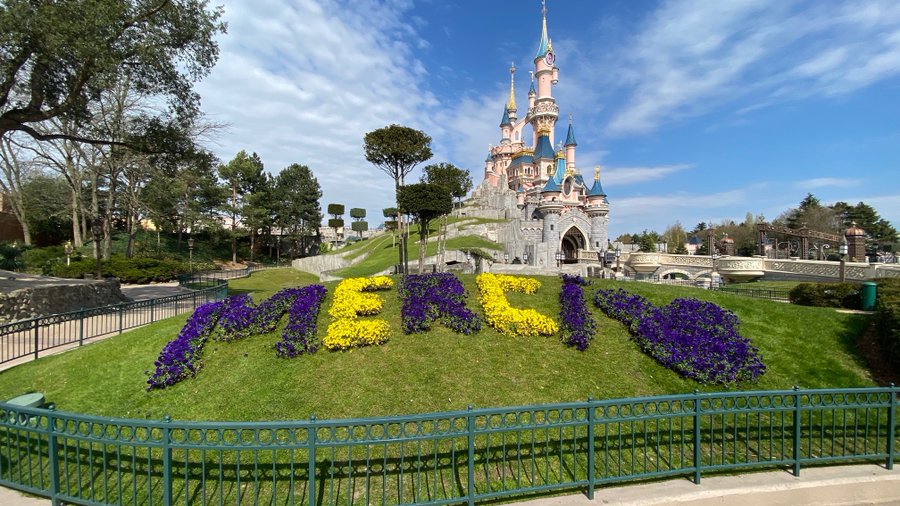 Disney theme park closures started in March. No word on when they may reopen, but rumors are when they do, they may do health and temperature checks before anyone can enter.