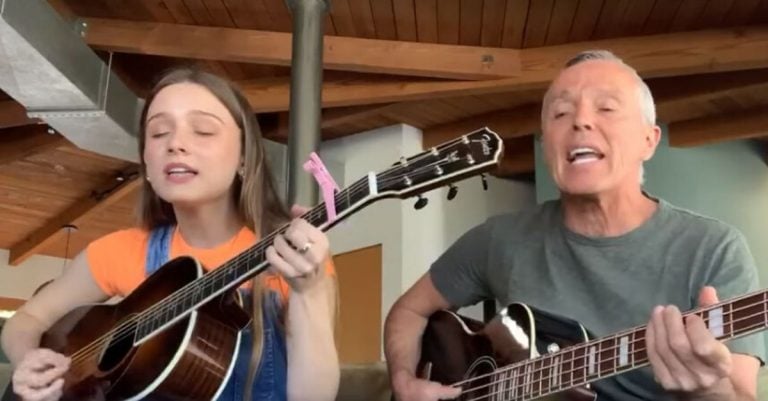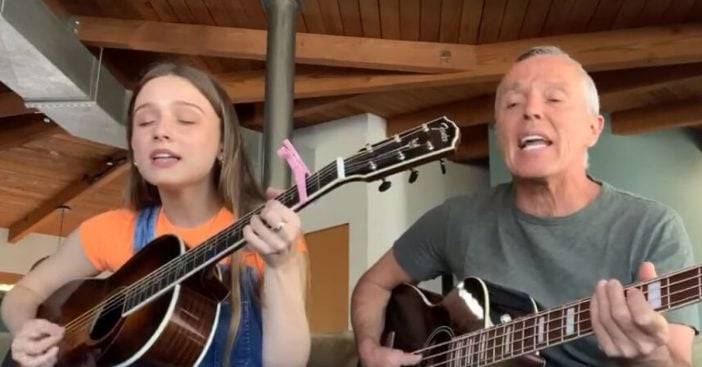 Curt Smith of Tears for Fears and his daughter, Diva, have truly graced this Internet with this one. They both teamed up with their own guitars to give fans at home a rendition of "Mad World." The song is definitely less spooky and eerie than Gary Jules' version and more bouncy like the original. They sound incredible nonetheless! Curt took the lead on this one while his daughter harmonized with higher notes.
The song is certainly an anthem for how the world is today: "I find it hard to tell you, I find it hard to take / When people run in circles it's a very very / Mad world, mad world."
Curt Smith and his daughter perform "Mad World"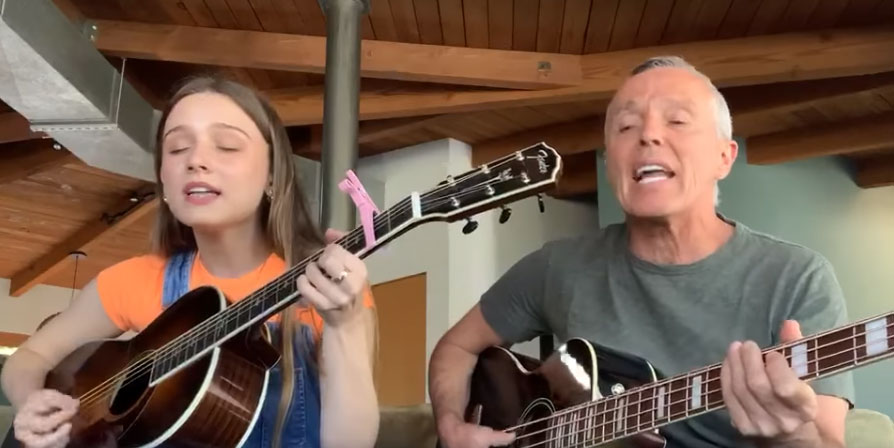 While many people have put their own spin on the song, Tears for Fears was the band that helped the song come to fruition. it was the band's third single release and the first chart hit. It reached number 3 on the UK Singles Chart in November 1982. The most notable cover of this song is by Michael Andrews and Gary Jules, which gives a much darker and somber vibe.
RELATED: Carole King Re-Writes Song "So Far Away" To Relate To Coronavirus Pandemic
As for fans listening to this song at home, they absolutely love the rendition with Curt's daughter! "Imagine having a cool dad like this! 😉 you both sound amazing together, absolutely beautiful. Tears for Fears will always be my favourite band, songs with meaning and soul. I love this song so much And it describes the world as it is at the moment. Thank you for this, much love to you both ❤️❤️❤️" a fan writes. Another fan says, "love this such much. just the pick-me-up we all needed. I love diva's voice!"
Watch the full video below:
https://www.facebook.com/CurtSmithOfficial/videos/822658024923763/?t=5&v=822658024923763