John Prine is in critical condition following a coronavirus diagnosis.

His family releases a statement to the public on the situation.

Fans from all over wish him and the family well.
Country folk legend John Prine is sadly in critical condition following a coronavirus diagnosis. His family released an official statement on the situation. "After a sudden onset of COVID-19 symptoms, John was hospitalized on Thursday (3/26). He was intubated Saturday evening, and continues receiving care, but his situation is critical," they write.
"This is hard news for us to share. but so many of you have loved and supported John over the years, we wanted to let you know, and give you the chance to send on more of that love and support now. And know that we love you, and John loves you."
Fans wish well for John Prine and family during this difficult time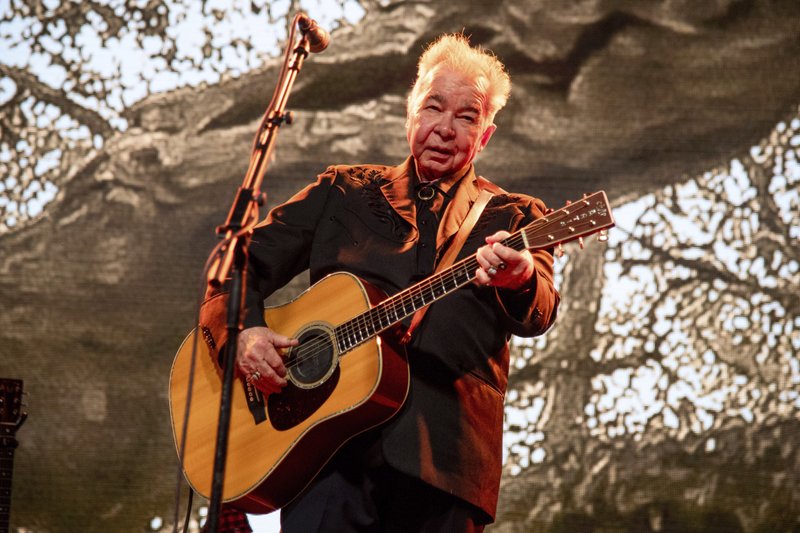 Many people across the Internet have been wishing well towards John and hoping he's at least comfortable during this time. "I'm going get my guitar, a bottle of whiskey, and play and sing every John Prine song I know right now because that's how I pray," one fan writes.
RELATED: Tom Hanks And Rita Wilson Are Back In Los Angeles After Having Coronavirus
Another says, "This is very sad news. My husband & I are huge fans, he covers some of John's songs when he gigs and will continue to honor him." Many more are wishing him and his family love and comfort at this time.
An incredible and successful career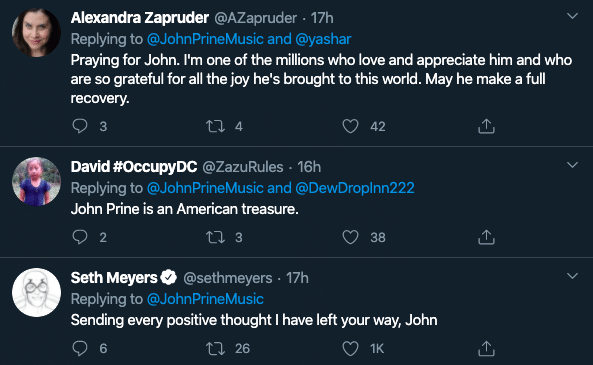 Prine has been a composer, recording artist, and live performer since the early 1970s. He is known for his humorous style of country music that includes elements of protest and social commentary. Prine was first discovered by Kris Kristofferson and would go on to produce his self-titled debut album in 1971. He had a battle with squamous cell cancer in 1998, which would cause his vocals to deepen to a more gravelly tone. Prine is widely known as one of the most influential songwriters of his generation.
All of us at DYR are praying for John Prine and for his family during this incredibly difficult time. In the meantime, check out one of his Live sessions from 2018 performing "Hello In There."