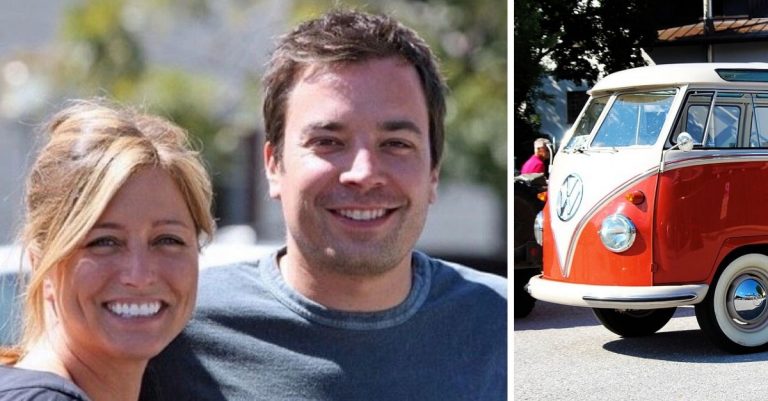 Jimmy Fallon is currently hosting The Tonight Show at home. His wife Nancy is working the camera, but he recently convinced her to talk on air. She talked about the gift that Jimmy got her for her 50th birthday. It is so adorable and very nostalgic!
During a new segment, the couple went on a walk around the neighborhood and answered questions from fans. They called the segment "Ask the Fallons." Jimmy asked his wife several questions so the fans could get to know her a little better.
Jimmy Fallon's wife Nancy reveals a romantic and nostalgic gift he gave her
One fan wanted to know if Jimmy is romantic. Nancy revealed that she thinks he is! She talked about a romantic gift that Jimmy got her for her 50th birthday, two years ago. For her birthday, Jimmy bought her some of her favorite albums on cassette tape for a dose of nostalgia. But, he said he forgot the boombox in the garage. Nancy loved the gift, but she had another surprise in the garage!
RELATED: Jimmy Fallon Does 'The Tonight Show' At Home And His Kids Steal The Show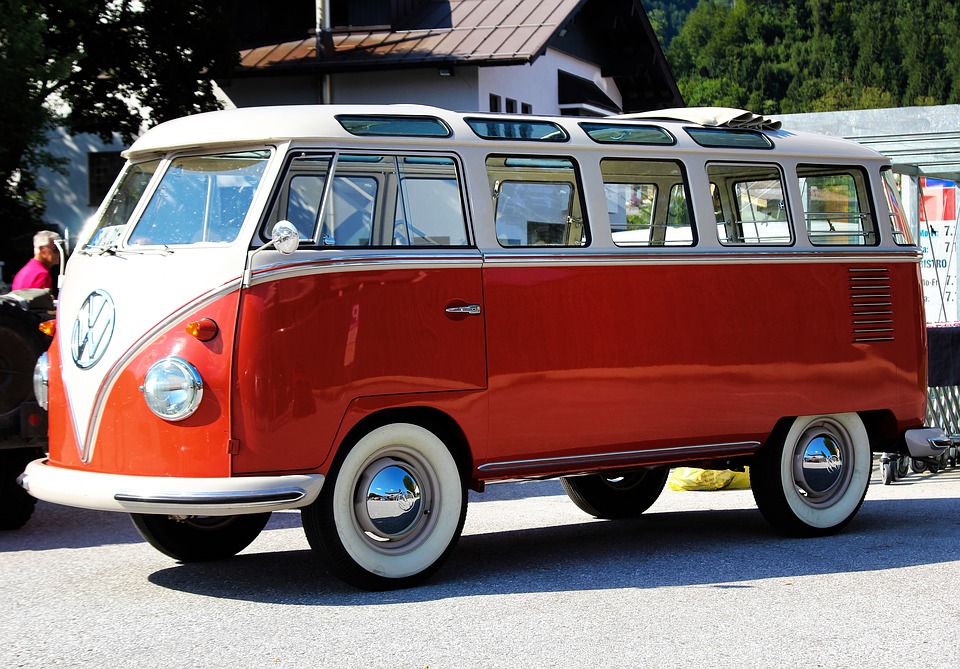 Jimmy had bought her an old Volkswagen bus, similar to the one that she had previously owned as a teen. Nancy said she learned to drive in one and drove it throughout high school and college. Now, the Fallons drive the VW bus all over town and fans are delighted when they spot them. They admit that many people stop to see the nostalgic bus, not the celebrities inside!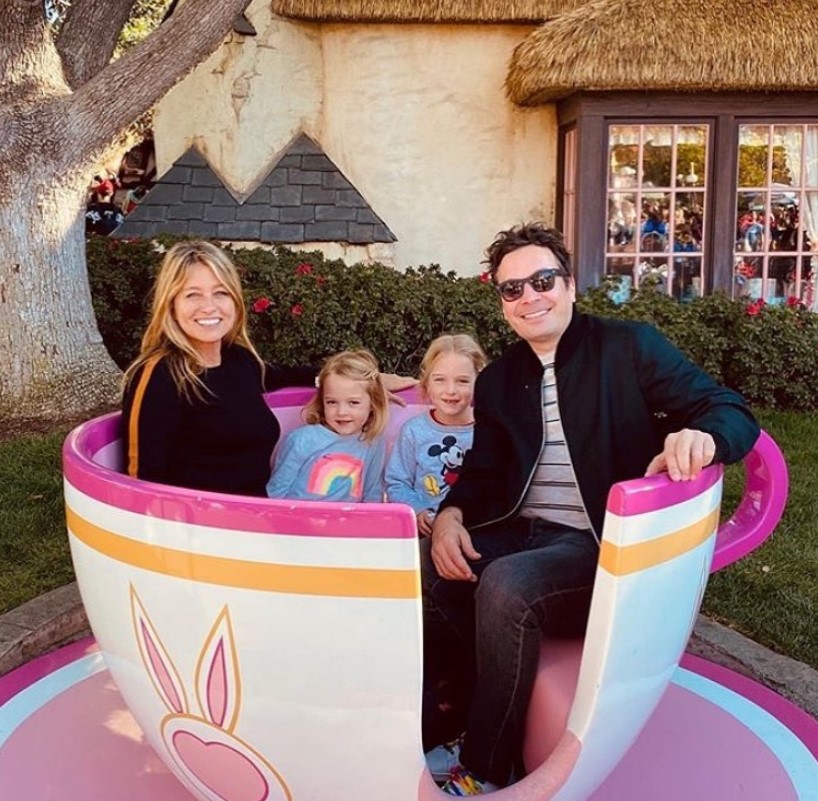 Jimmy said, "More people stop us for that thing, they don't even care that it's me in the car. They're like 'I had one of those! I lived in that … bus, I took it all the way to California from New York.' People have really beautiful stories about that VW Bus."
What a great gift! Are you enjoying learning more about Jimmy's family while he hosts The Tonight Show at home? In conclusion, watch the episode below: