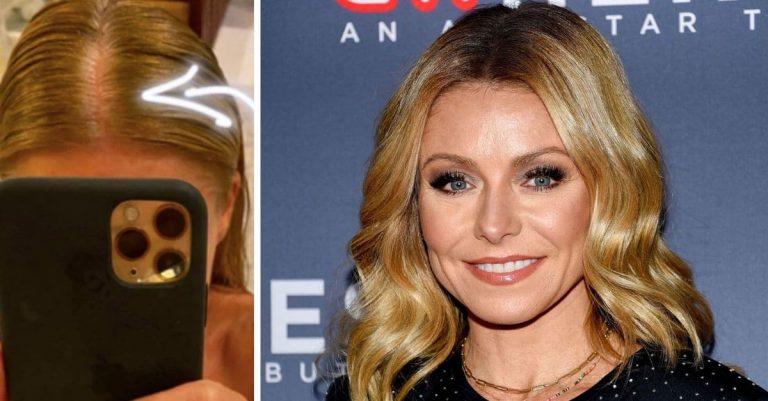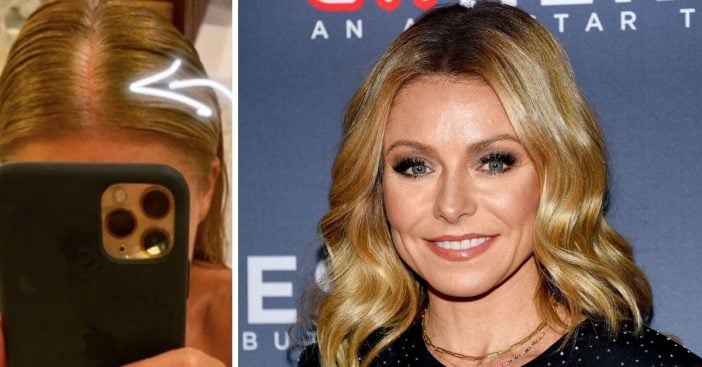 Kelly Ripa is one of the many people out there who are stuck inside self-isolating during the coronavirus crisis. As a result of the coronavirus outbreak, many non-essential businesses have closed including nail and hair salons. This means that anyone who gets their hair/nails done regularly may need to suffer through growing roots and nails. Kelly is one of them!
She posted a photo to social media with the caption, "Root watch week one." In the photo, her freshly washed hair is perfectly parted down the middle, showing off the grey roots that are growing in.
Kelly Ripa shows off grey roots, a result of hair salons closing due to the coronavirus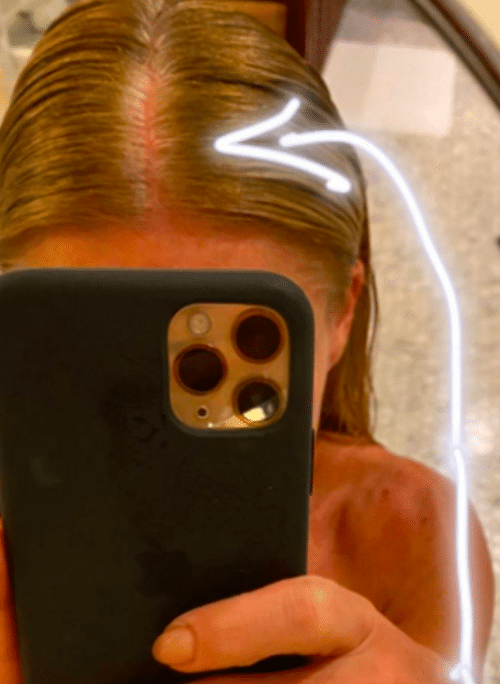 Both Kelly and her husband, Mark Consuelos, have been self-isolating at home during the crisis, as many celebrities and public figures have been doing. Kelly and her talk show co-host, Ryan Seacrest, are still continuing to film their show from their own homes. Lots of musicians have been using their free time to host online concerts, free or otherwise. Some public figures, like Josh Gad, have been reading children's stories on Twitter. The entertainment biz is still alive and well during this time!
RELATED: The Latest Hair Trend For Women Is Ditching Dye And Embracing Their Natural Gray Hair
She has a message for those struggling during this time
https://www.instagram.com/p/B-DUHe7Dgha/
In light of the coronavirus crisis, Kelly is one of the many celebrities to post a statement on the situation, offering some hope. "It's ok to feel scared and alone and helpless," she writes on Instagram. "[It's] ok to feel overwhelmed worrying about money, jobs, and the sheer number of cases. It's ok to think you're developing symptoms every time you read a new news article."
She wraps up the statement with a purely heartwarming message. "It is not ok to give up. It is not ok to suffer anxiety attacks in silence. Be good to one another. We'll get through it together."
https://www.instagram.com/p/B-FWqrGDHgA/
Kelly is absolutely correct. Through this very tough time in the world adjusting to a new way of living, be kind to one another and have hope.
RELATED: Kelly Ripa Shares An 'It's OK, Not OK' List For Coronavirus Pandemic