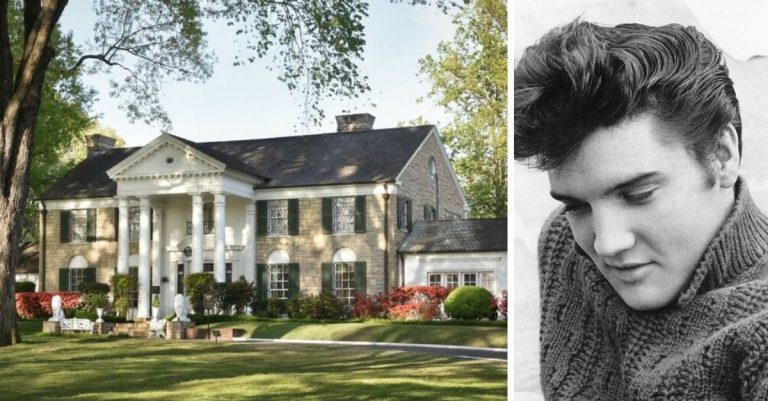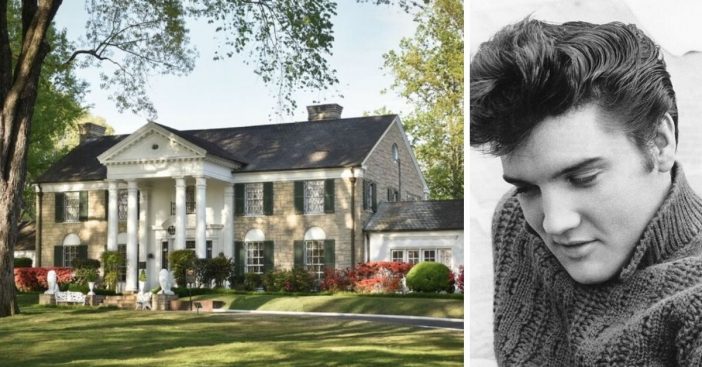 Elvis Presley's estate Graceland is currently closed. 

The closure is due to the recent coronavirus pandemic. 

In addition, if you already purchased tickets, they will be available for use for up to a year after the purchased date.
Many businesses and tourist attractions are closed due to the recent coronavirus outbreak. Now, Elvis Presley's former home and tourist attraction Graceland has closed until further notice. They released a statement that shared the news with fans.
Graceland shared the news on social media. They wrote, "In line with Federal and CDC guidance, and with the absolute best interest of our Guests and Staff in mind, it is with a heavy heart that we advise you that Graceland will be temporarily closed due to the COVID-19 pandemic."
Graceland is closed for the time being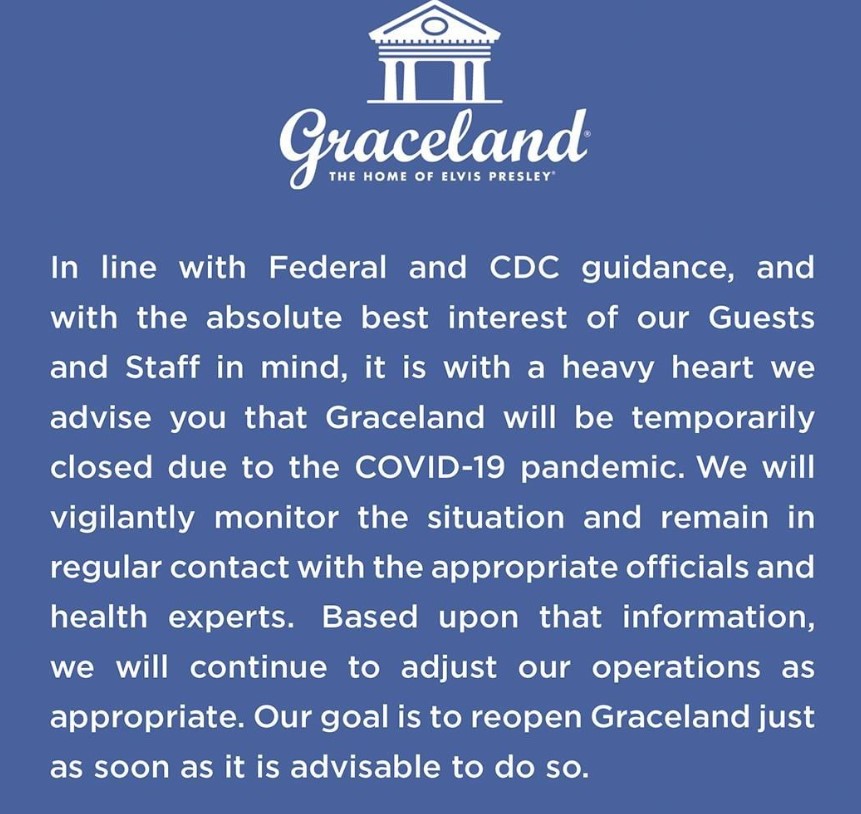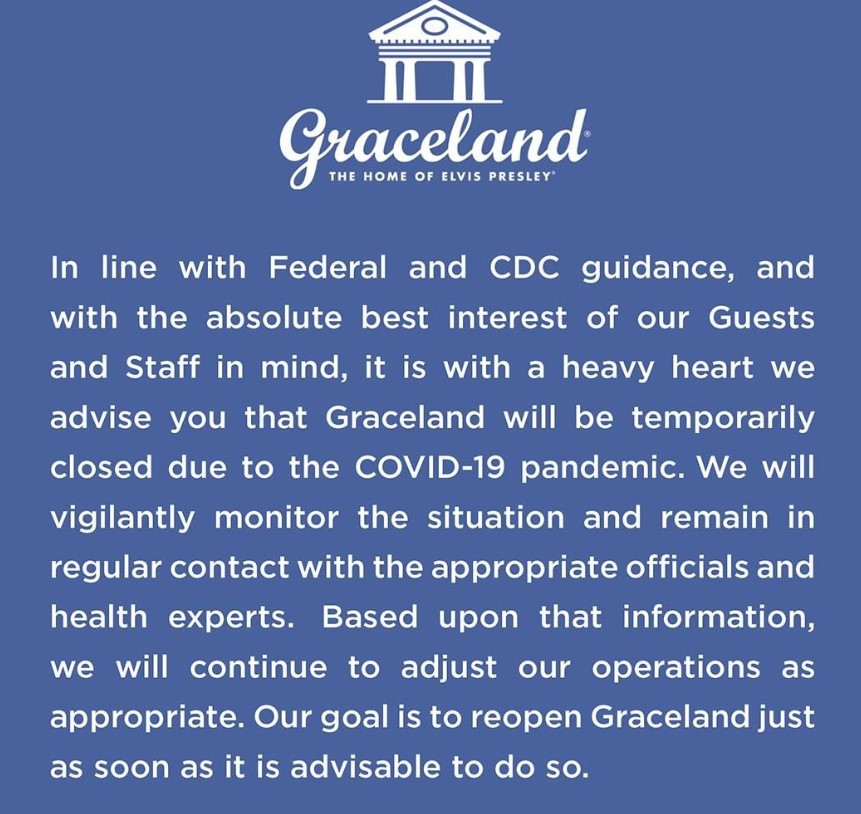 The post continued, "We will vigilantly monitor the situation, and remain in regular contact with the appropriate officials and health experts. Based upon that information, we will continue to adjust our operations as appropriate. Our goal is to open Graceland just as soon as it is advisable to do so."
RELATED: WATCH: Priscilla Presley Gives Tour Of Elvis' Guest House At Graceland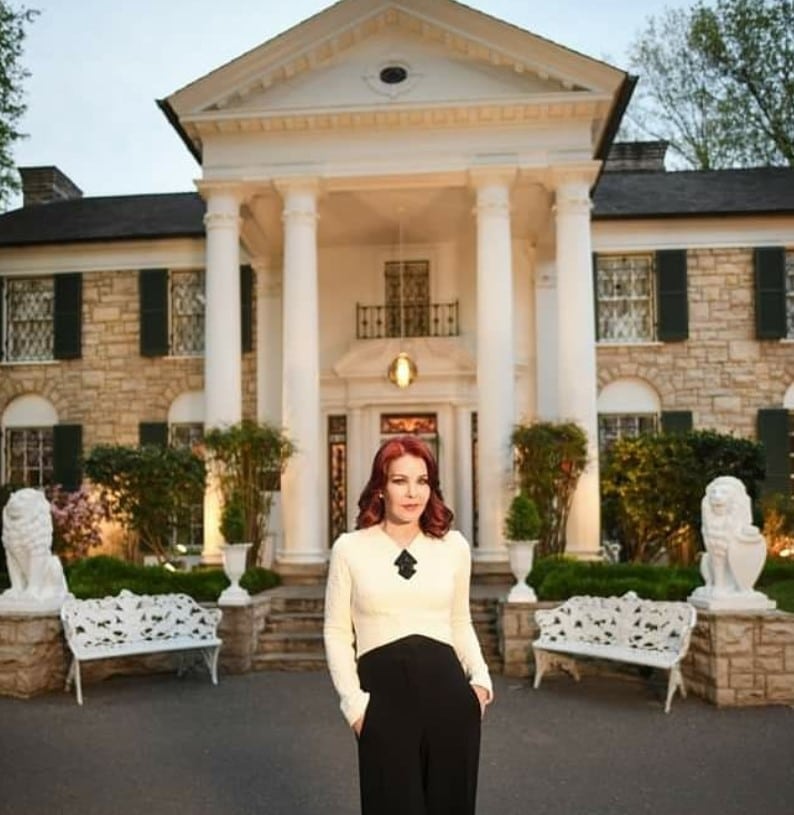 For those that have already purchased tickets for tours in late March and April, they will be honored for up to a year after the date. It is good news that Graceland is honoring tickets already purchased and will work with fans.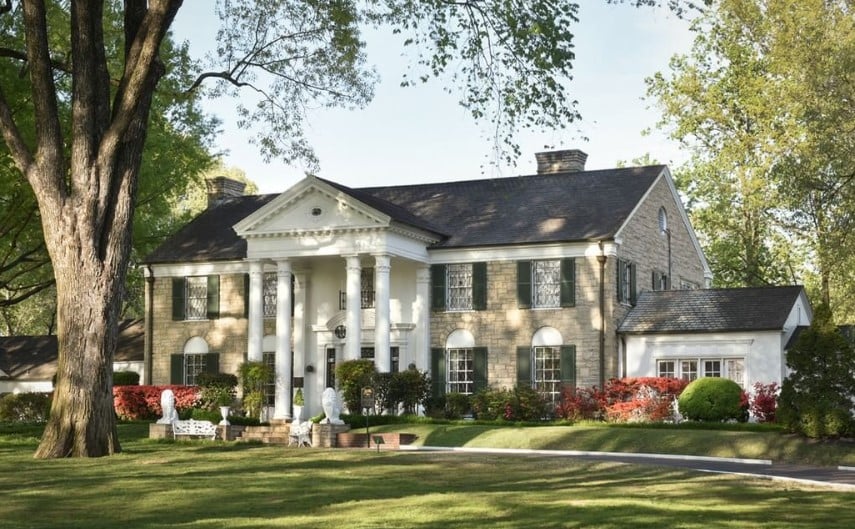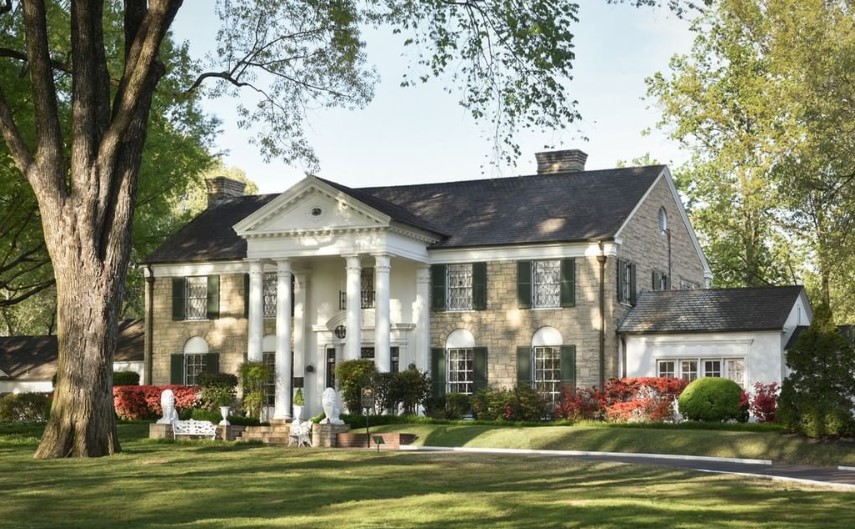 Graceland is currently the second most-visited home in the United States. The estate is owned by Elvis Presley's daughter Lisa Marie. Elvis actually passed away in the bathroom of the home and is buried in the Meditation Garden. Many fans flock to the estates to tour every year.
Fans of Graceland understood the news. They sent their well wishes to the Presley family and hoped that things turn around soon! Some fans even noted that the closure is what Elvis himself would do in times like these. In conclusion, take a little virtual tour of Graceland below: