Reba McEntire shared a statement on Instagram that said her mother's funeral and burial has been "indefinitely postponed." Due to the recent coronavirus outbreak, people are being instructed to stay at home to flatten the curve. This is in hopes that the virus doesn't become too deadly.
Reba wrote, "After much thought and careful consideration among our family, we have decided to indefinitely postpone Mama's funeral and burial at this time. We will continue to monitor the situation. We will let you know as soon as possible about future plans to celebrate her life when it is safe for everyone to attend. Thank you for the calls, cards, thoughts, and prayers for our family at this difficult time."
Reba McEntire's mother's funeral not happening for now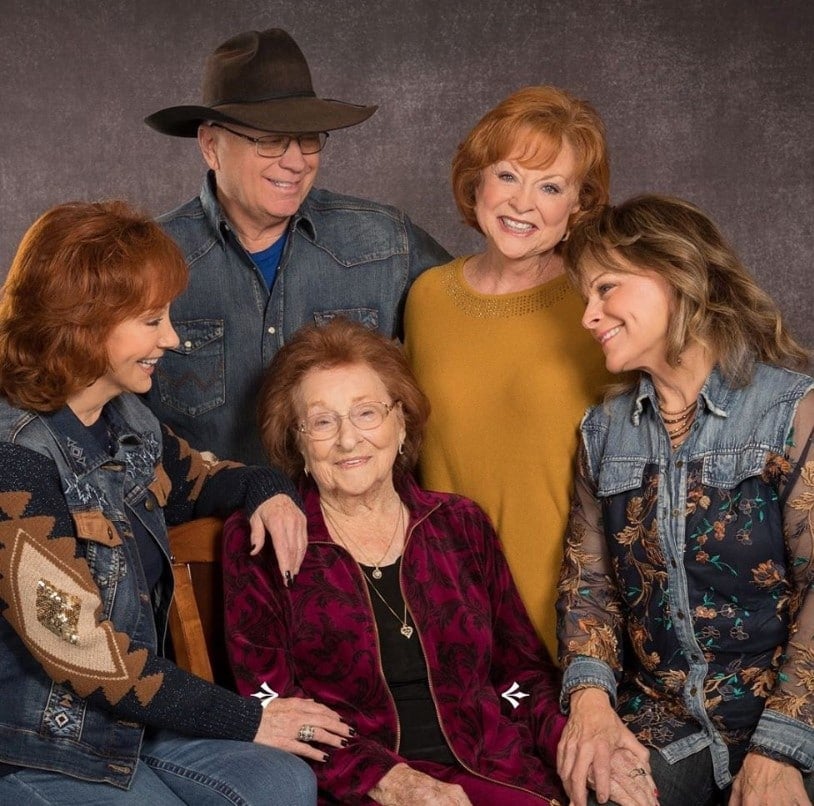 Reba's mother Jacqueline sadly died on March 14, 2020. She was 93 years old and had been battling cancer. Reba posted a touching tribute to her mother on Instagram as well. She asks that in lieu of flowers, memorials get a send-off to the Reba McEntire Fund. This will benefit the Jacqueline McEntire Library Fund. In addition, you can donate online at Texoma Giving Partners. You can also mail donations to The Reba McEntire Fund at 5036 Reba Drive, Denison, Texas, 75020.
RELATED: Reba McEntire's Mom, Jacqueline McEntire, Dies At Age 93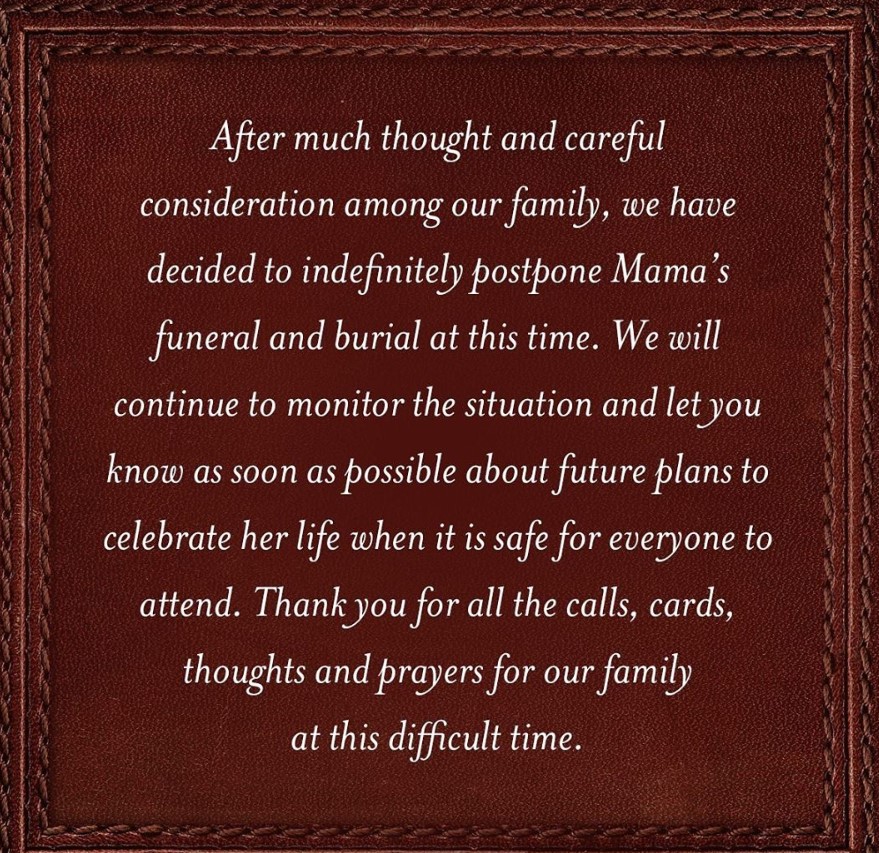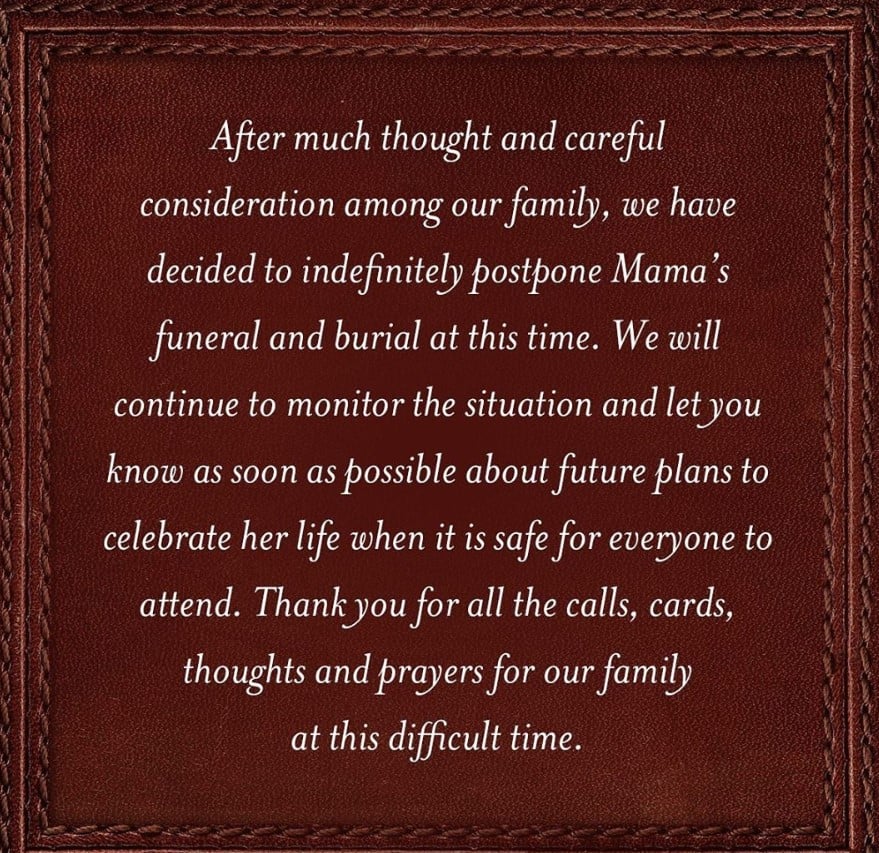 In addition to postponing her mother's funeral, Reba has also said that her Las Vegas residency and tour have been postponed as well. Reba was supposed to start her residency with Brooks & Dunn soon, but the coronavirus has canceled that as well.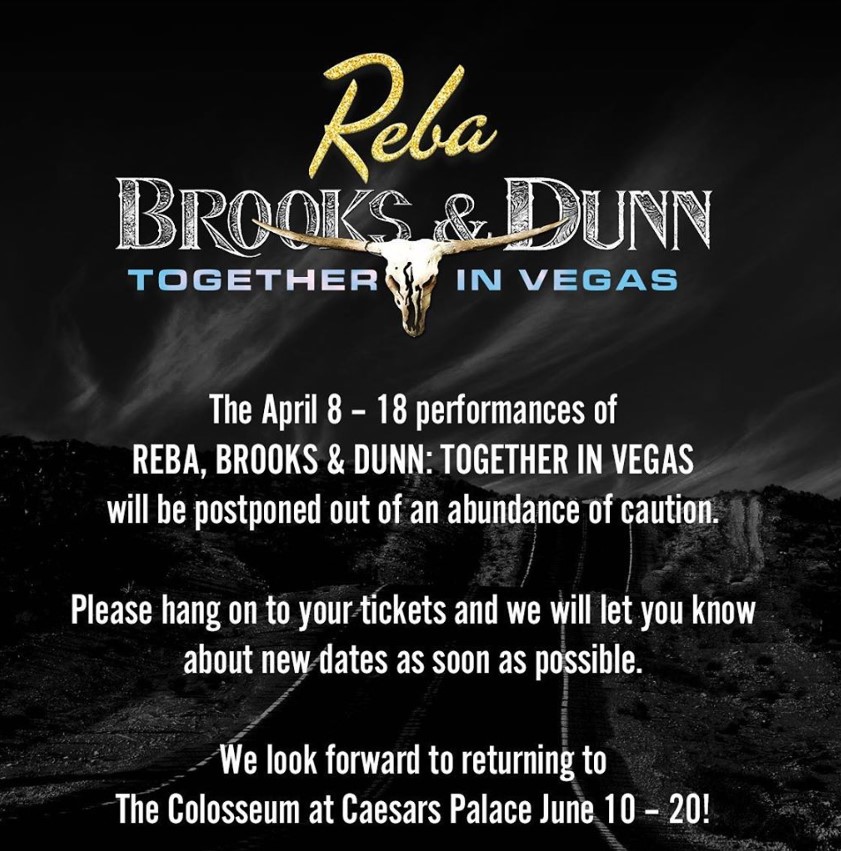 She released a statement that read, "For the safety of everyone, we have decided to postpone our new arena tour until July. All tickets will be honored for the new dates. Most importantly, stay safe and take care of you and your loved ones. We'll get through this together."