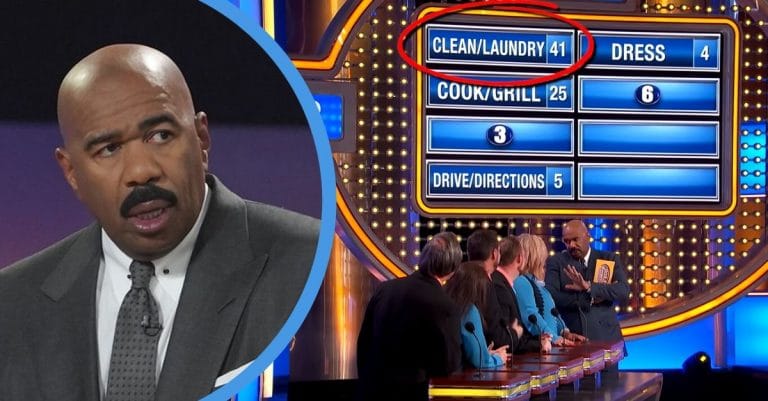 When a show has gone on as long as Family Feud, it accumulates some pretty remarkable moments. Steve Harvey alone has hosted since 2010. As a result, he's had a decade of hearing some pretty clever and astounding answers alike. On March 11, the show's official YouTube page, FamilyFeud, posted a compilation of the most outrageous Family Feud answers.
Needless to say, fans love it. As of writing this, it has over 200k views and 3.6k likes. It's exactly the nearly eleven minutes of absurdity and laughter everyone needed. As per the title, the video includes clips of answers everyone, particularly host Steve Harvey, just knew would be immortalized on YouTube. Watch and get a good chuckle here!
Nobody loves this Family Feud compilation as much as Steve Harvey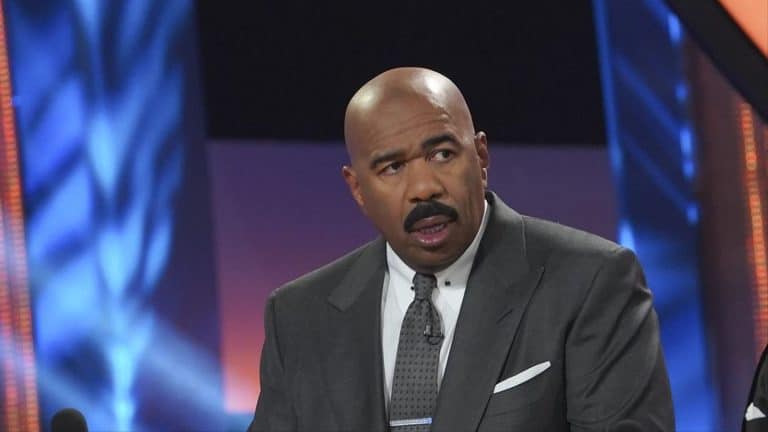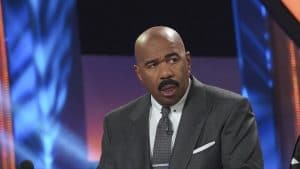 Audience members, participants, and video watchers alike all got a great laugh out of this Family Feud compilation. But the video shows something else, too. Nobody is having as much fun as Steve Harvey. He pulled out all the stops to have some very witty responses to some totally unexpected answers. His replies add to the comedic value of this whole setup. For instance, Malcolm's answer to the prompt, "a dirty job that somebody has to do," gynecologist, prompted Harvey to ask if he's married. After hearing he's to be wed soon, Harvey advised checking up on that soon.
RELATED: Steve Harvey Is Still In Awe Over His Wife Marjorie Every Single Day
All the while, he's having as much fun as the audience. When one participant was given the prompt, "what follows the word Pork," Harvey stopped everything, flabbergasted, at the answer, "cupine." He declared that same reply to be his absolute favorite answer of all time. But it's also the things he doesn't say that makes this surreal experience all the more hilarious. After asking what a man might confess to his wife on his deathbed, a contestant launched into a plot of intrigue and lies and a whole double life. That, too, froze Harvey on the spot and, internally, we hear him think, I'm going to go host Jeopardy!.
The FamilyFeud page pulled out all the stops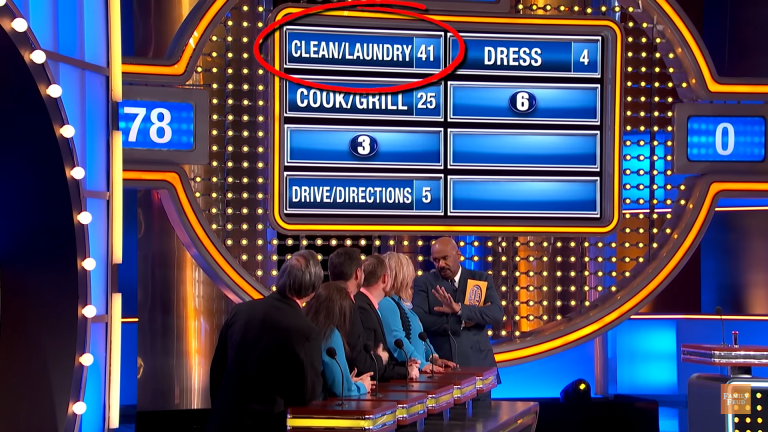 Excellent line delivery (from host and contestants alike) are important. But for this video montage, the FamilyFeud YouTube page also included some sound effects and tracks that have viewers rolling in their seats. In fact, many comments address the added music. "Okay, but the Church organ while Steve was preaching!!!" read one comment. Meanwhile, another exclaimed, the sound effects in the background in this video are incredible and hilarious."
And it's true. If you have a bit over ten minutes to spare and need some cheering up, this video has all the ingredients to do just that. As Harvey and a contestant stare each other down, he an amused host, she a fired-up wife, the dainty music in the background gets louder and louder. You don't need words to see the joke going on, as a big, red circle literally flashes right around it between this staring contest. With looks alone, these two had people doubled over laughing. Treat yourself with this hilarious compilation.