When a favorite celebrity faces frightening times, fans seek updates wherever they can. Even innocent social media posts can reveal a lot. The celebrity and their family might share direct updates or they post casual images. Even the latter gives expectant supporters information, as they hope no news is good news. Such as been the case recently as fans of Eddie Van Halen learn about his worsening battle with throat cancer. In the last week, some want posts from his wife to be a sign of hope, despite worrying health updates. Janie Liszewski, wife of Van Halen, established a strong presence for herself on social media in her own right. As new users find their niche with landscape shots or makeup tutorials, Liszewski built her own online brand. She, ultimately, took to Instagram to share many exciting dance videos. Each video compliments her free spirit and athletic form. In light of recent health news concerning Van Halen, her new content has shifted tone accordingly.
After a month of waiting, fans got to see a new type of post from the musical artist's wife. This latest picture shows Janie Liszewski herself, front and center. Though absent of color, this filter actually gives her an especially dramatic look. Her eyes appear especially captivating, between her liner and shimmer. Hers is a look that draws you completely in. With her obvious strength and poise, everyone hopes some of that is transferred to Van Halen as his battle with throat cancer rages on.
Janie Liszewski's latest Instagram picture shows a new trend in posting habits
https://www.instagram.com/p/B7QwAwgnKQN/?utm_source=ig_web_copy_link
They also try to embrace the lighter atmosphere her posts provide. Interestingly, this new picture appears to actually be part of a trend. Those who follow her Instagram know she typically shared sporty pictures. Those mingled with pictures of beloved pooch Kody Van Halen. Both types are easy to appreciate; Janie Liszewski has a fantastic physique and that dog is almost too cute for words!
RELATED: Olivia Newton-John's Daughter Back On Social Media After Suffering Many Social Pressures
But everything about this newest picture appears slowed down. All color is absent and that leaves everything simplified. What really solidifies this relaxed mood is her caption. She wrote, "#GoodMorning it's a #blackandwhite kind of day. Have a great one." Similarly, at the end, a smiling face encourages viewers to do the same.
Liszewski says a lot with very few words on social media
https://www.instagram.com/p/B0KzQ3ZHTct/?utm_source=ig_web_copy_link
Online news outlets can frequently pull a lot of information from the few words and many pictures Liszewski shares online. First of all, Metalhead Zone often shares updates from her Instagram and Twitter. In those posts, writers see her devotion to family. Additionally, they point out her readiness to focus on individual members of her family, rather than exclusively focusing on her famous husband.
Standing at 5′ 4″, Liszewski already has some worthy experience under her belt as well; Van Halen isn't the only popular one in this duo. The Pennsylvania native married Eddie Van Halen on June 27, 2009. But before that, she worked on titles including From Dusk Till Dawn (1996), Mulholland Drive (2001) and Bubble Boy (2001). Additionally, 231 posts earned her over 1500 followers on Instagram.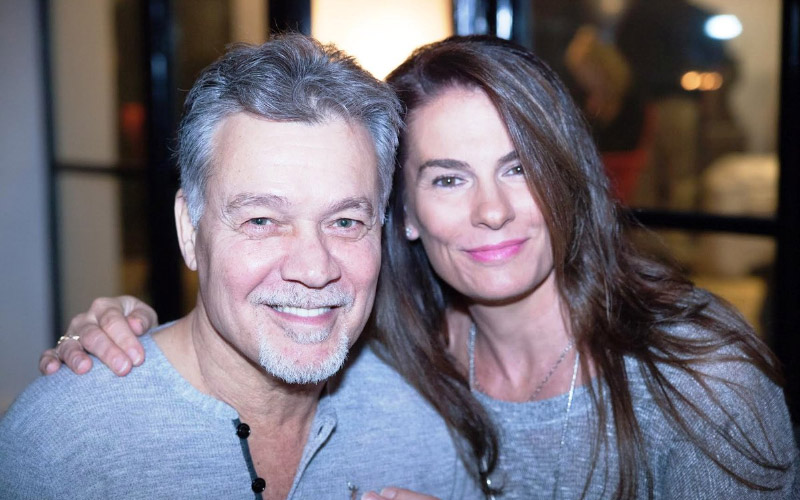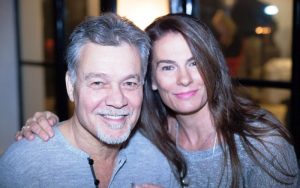 RELATED: Eddie Van Halen Says "Cancer Can't Slow Me Down" As He Continues To Live His Rockstar Life